Are Dating Apps Making Us Commitment-phobes?
With so many options, why is it so hard to find love online?
by
Julia Ries
Liz thought she'd finally found her person — and from the looks of it, so had Garrett.
The two had met on Bumble, and over the course of a few months, quickly became inseparable. Coffee dates turned into dinner dates, which bled into sleepovers and breakfast in bed. They met each others' parents, went to weddings together, and took a beach vacation together.
And so it went until a friend of Liz's came across Garrett's profile on another dating app. And just like that, the relationship dissolved — almost as if it had never existed.
Sound familiar?
Whether you've experienced this yourself or watched a friend get tossed aside, one thing's abundantly clear: dating apps have drastically changed the way people date.
People are ghosting, orbiting and bread crumbing potential partners at an alarming rate. Are dating apps making us commitment-phobes?
The short answer: yes and no. Sure, dating apps can be extremely useful tools — especially for our shyer friends and those looking to re-enter the dating pool after a long break.
But some experts suspect that Bumble, Hinge and Coffee Meets Bagel could be throwing a wrench into our long-term love lives.
More options, more problems
If there's one thing dating apps give us, it's options. Seventy-five percent of people ages 18 to 24 are on Tinder, according to research by SurveyMonkey.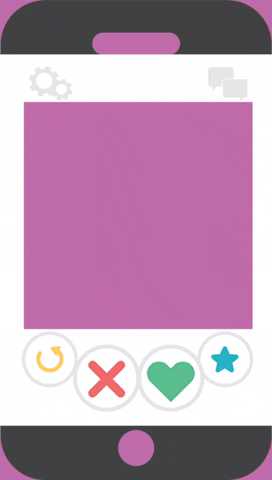 But all these options may actually be the root of the problem and the reason why so many people are unabashedly ghosting one another.
A study from the University of Wisconsin found that daters were more satisfied with their match when they had a smaller pool of people to choose from. Those who were given a larger dating pool were more likely to change their minds after picking a mate and search for a new partner instead.
In other words, the overabundance of options is giving people cold feet. It's a phenomenon called "the paradox of choice" — a term coined by psychologists to explain why people tend to be less satisfied with their choice when they are given more options.
"When you see numbers and options everywhere, it becomes a lot harder to limit yourself to one," said Alisa Ruby Bash, a licensed family and marriage therapist in Malibu, California. "It's natural to assume that the next best thing is around the corner.
---
"Dating apps have made it easier for people to ghost or orbit anyone by making people seem dispensable. Instead of recognizing people's unique qualities, gifts, quirks, imperfections and stories, people quickly become a commodity."
But these are human beings we're talking about — not restaurants or a pair of pants. They aren't disposable commodities, even if an app so convincingly makes it feel like they are.
[Read: In Online Dating, the Fewer Options the Better]
It's easier to idealize a person online
When we interact through a screen, we lose some of the human element. We can't access facial expressions or get a read on body language. It's hard to get a grasp on what a person's actually like in real life.
This makes it easy for people — especially those who like to play the field — to start fantasizing about who else might be out there. And it could drive them to string a partner along or dodge commitment in hopes of keeping their options open.
"Dating apps allow people to keep scrolling and looking and fantasizing about who the other people are, without any reality attached," said Gail Saltz, an associate professor of psychiatry at the New York Presbyterian Hospital Weill-Cornell School of Medicine. "Which means they are easily idealized as 'more' something, which only stokes the person with fear of commitment at all."
Human beings will always crave love
This isn't to say that datings apps are the sole reason people are putting off commitment. According to many social psychologists, there have always been people who struggle with commitment.
Dating apps aren't necessarily creating commitment-phobes, rather they're giving non-committal daters the tools to move through people quickly and unabashedly.
At the end of the day, it depends on the person. While some app users breeze through potential partners, many others have gone on to find strong, successful long-term relationships thanks to Bumble, Hinge and even Tinder.
"Apps can be a resource to help bring two individuals closer and start a relationship, or a hindrance to intimacy, as people can easily dismiss others quickly for or natural human flaws, as they constantly search for perfection, which doesn't exist," Bash said.
Regardless, dating apps aren't going anywhere — at least anytime soon. If you want to find a keeper online, look for the prospects who are consistent, available, reliable, responsible, and predictable. These are the people who are likely in it for the long haul.
Sure, dating apps may have changed the way we find romance, but they haven't taken away the fact that human being always have and always will want to love and be loved in return.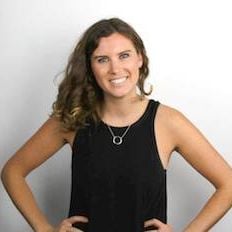 Julia Ries
is an L.A.-based writer covering health, wellness and life-type stuff for Rewire, HuffPost, VICE and Healthline, among other publications. You can see her work at juliaries.com.