Do I Have to Date Around?
Why dating multiple people doesn't have to mean perpetual casualness
by
Gretchen Brown
When Sterling Williams used Tinder, he'd sometimes go on two dates a week with two different people.
It wasn't a conscious decision, necessarily. It was what everyone else was doing.
He'd been seeing a few different men when he met his current boyfriend at a frat party five years ago.
"After about two months we were going up north for a weekend, and I basically just had to choose," said Williams, 25.
They've been together ever since, but he's seen his friends go through the same cycle. Multiple casual dates, with multiple people at a time. Nothing really sticks.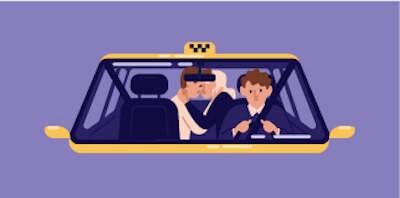 Dating apps give you a whole bunch of options in a relatively small area. It's that combination that makes people reluctant to commit, says Jonathan Schnapp, a psychotherapist in New York City. People get an old fashioned case of FOMO.
"I've worked with people who approach it like a chore they are obliged to do, without a hint of joy or excitement," Schnapp said. "Others see it as a roller coaster full of disappointments, which is a waste of time, energy and sometimes financially draining as well."
Of course, not all dating apps have that reputation. ChristianMingle, famously, brings together marriage-minded singles. But not everyone is looking for marriage right away.
If you're looking to actually date, not just hook up, yet aren't quite ready for marriage, is it possible in 2019? Can you date without dating around?
Dating is shopping
Sort of, says Trish McDermott. She's a dating coach, and one of the original creators of Match.com.
Her advice is to date like people did before online dating. It's OK — important, even — to try out a bunch of different people, whether it's dinner, a movie, drinks or coffee.
"It's important to make a distinction between dating around and sleeping around, as they don't have to be the same thing unless you want them to be," McDermott said.
Many attribute "hookup culture" to dating apps, but casual sex has always existed. So has dating multiple people at one time. They can happen at the same time, or you can do one or the other.
Think of it like shopping.
"When you're at the store looking for a pair or jeans, or shopping for a new perfume, you try many out until you find the one you love," she said. "That doesn't mean you're unable to commit. In fact, it means the opposite. You're using this process to make an informed choice."
That's different than dating as many people as possible because you're afraid of what you might miss. It's more reflective.
She recommends going on first and second dates with as many people as you like, until you find someone that makes you want third, fourth, fifth dates.
That person can be your "breakout person"— who you devote more time, or even exclusive time, to.
[ICYMI: How to Get Back in the Dating Game After Heartbreak]
Ease into things
That's the approach Alexa, 25, takes. She said she can usually tell on the first or second date if it's something she wants to pursue further.
"Honestly, I like (dating around), because you're able to explore multiple options at once instead of putting all your eggs in one basket," she said. "Instead of spending three months getting to know one person, you can really pursue people that feel the most compatible until you narrow it down to the one person you want to spend all your time with."
Even if you're dating multiple people, a committed relationship can still be your goal, said Mark Sharp, a psychologist near Chicago. But you should be careful not to rush into anything.
"Often those who are interested in committed relationships move too quickly to higher levels of intimacy and then create more of a relationship than they should before they get to know the person well enough," he said. "As you get to know people, you start to make distinctions and drop some of those people you are dating, until you finally end up with a one-on-one relationship."
Communication is important
As you date fewer people, your level of intimacy — emotional and physical — will probably increase.
Emma, 24, prefers to meet people organically, rather than on dating apps. She said she's realizing that she has to choose either casual or commitment — that the middle ground doesn't work for her.
"The middle ground almost always leaves someone hurt, because intentions are not made clear," she said. "And even when they are, someone usually ends up developing stronger feelings than the other over time, which is just a lose-lose situation."
She's always open to meeting new people and building new friendships. But she'll only enter romantic relationships that are exclusive.
In the end, no matter how you choose to date, McDermott said, don't compromise your feelings. Communicate your end goal to people you're dating.
"Date based on your own desires and using a process that works for you," she said. "You'll encounter some dates who can't align with your plan. Move on."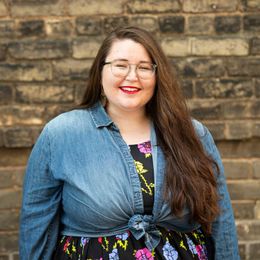 Gretchen Brown
 is an editor for Rewire. She's into public media, music and really good coffee. Email her at
[email protected]
, or follow her on Twitter @gretch_brown.