How Big Data Can Help You Make Big Life Choices
by
Marguerite Darlington
Assume you've beaten the odds (which actually are not all that terrible) and have found "the one" you want to spend the rest of your life with. How can you know for sure they're the right person?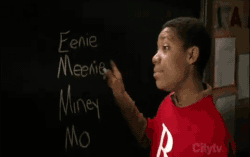 Some people go with their gut, others might make a decision tree, but University of Chicago Economist Robert T. Michael suggests that economic analysis might provide insights into these decisions. Yes, even about your life partner.
In his book "The Five Life Decisions: How Economic Principles and 18 million Millennials Can Guide Your Thinking," Michael analyzes data from the National Longitudinal Survey of Youth, which tracked 18 million millennials in the U.S. for more than a decade, documenting their big decisions and and the consequences. Now that's a lot of data.
Studying how large numbers of people tackle the same major life choices—decisions that cannot be undone or reversed—can help other young people facing the same decisions.
How do we make big life choices?
When Robert Frost wrote his most famous poem about two roads diverged in a yellow wood, he was writing about life choices. You're at a turning point and you have to make a call on which way to go—sure, if you go down one path and decide you don't like where the road is going you can double back, but it will take time to return to the crossroads and, by the time you get back, everything will be different.
That's why these choices are a big deal—you only get to make them once.
Whether you're deciding which sandwich to order for lunch or whether or not to start a family, every choice you make has four main components, Michael writes in his book: your values, your preferences, your capabilities and your available opportunities.
Your values are the guiding principles and standards of behavior that shape who you are.
"You've been raised in a family that has some specific values, and because these values are familiar and because you may have seen them serve your family well over your lifetime, you'll probably be inclined to adopt them," Michael wrote in "The Five Choices." "But you must decide if those values are the ones you want to guide your behavior as an adult."
Your preferences are not quite as absolute as values, and can vary in intensity depending on your circumstances.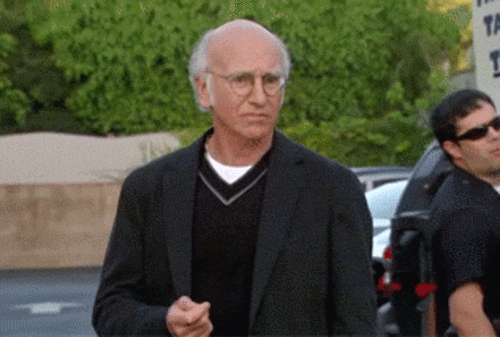 "The things you like and the things you don't like are part of your preferences," Michael wrote.
Values and preferences make up the landscape of your "blue sky" vision—the life you want, according to Michael. The next two elements deal with the practical side of what you can actually achieve.
Your capabilities include both your resources and your skills, Michael wrote. Do you have access to money? Do you have the physical energy necessary to achieve your goals? Did you receive the education you need to move forward?
Your available opportunities have more to do with the physical constraints of when and where you grew up. Did you have a choice of public grade schools, or was there only one available? Did you have access to a computer?
"There's a reality out there," Michael wrote. "You were born at a particular time, grew up in some specific location (or several places), and are facing these life decisions in the context of some particular time and space, with options that are good or not so good."
How much education should I buy?
The first big life decision Michael studied is how long someone should stay in school. Most people compare themselves to friends and family, not realizing how differently people across the U.S. make this decision.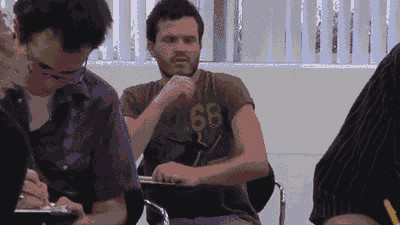 "Ten percent of the millennials didn't get a G.E.D.," Michael said in an interview on WTTW's "Chicago Tonight" in August 2016. "Another 10 percent got a G.E.D., and about 50 percent got a high school diploma. Another 25 percent have a college degree and half a percent, by the age of 25, have a J.D. And that half a percent is about 90,000 people."
"This means that the range of choices is a lot wider than you might think after talking to your friends and family," Michael added.
Yes, college is expensive, but the rate of return is 10 to 15 percent, according to Michael.
"It's a terrifically good rate of return," Michael said. "If you got that in the stock market, you'd be doing quite well."
The difference between a college education and stock is that you can't sell off a college education—once you have it, you can't get rid of it, Michael said.
"When you make an investment in yourself, you spend money on books, you spend time, which has a big cost to it, so there's a substantial expense to getting an education," Michael said.
There's another, important aspect to this question: when should I go to college? Many students favor the idea of taking a "gap year," but Michael says that the earlier you get your education, the more likely you are to continue learning throughout your life.
And lifelong learning has benefits. There's no better example of that than the story of Sandor Teszler.
Want to make data-driven decisions about the major life choices that you face? Get more insights from "The Five Decisions: How Economic Principles and 18 Million Millennials Can Guide Your Thinking."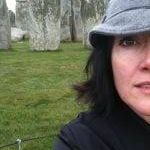 Marguerite Darlington
has worked in digital marketing and media since 1999, supporting brands like The New York Times, The University of Chicago Booth School of Business, The University of Wisconsin–Madison's Wisconsin School of Business, Jessica Simpson, ALDO Shoes and various independent entertainment properties. She joined Twin Cities Public Television as Rewire Director in June 2016.