What It's Like to Live With Daily Suicidal Thoughts
One rule of thumb: Don't dismiss any mention of suicide.
by
Heather Morrison
Editor's note: This article is part of a series to bring awareness to the issue of suicide. For more, visit our Suicide Prevention Awareness page. If you or someone you know needs support, contact the 24-hour National Suicide Prevention Lifeline at 1-800-273-8255.
---
When Sarah Walsh was about 14, she noticed she wasn't able to handle certain pressures her high school peers seemed to be able to handle.
She didn't have suicidal thoughts, yet. Her early thoughts were along the lines of, "I don't want to die, but I wish I could stop existing," she said.
"Over time as that continued without treatment all of those feelings became more intense," Walsh said.
Walsh, now 26, graduated high school and went on to study and graduate from the University of Missouri's journalism school. She studied abroad in Belgium and moved to Cincinnati for her first job — all while managing daily thoughts of suicide.
Whether she got into a car crash or burnt a piece of toast, her mind immediately jumped to killing herself, she said.
"Most of the time obviously I manage to shore up my defenses well enough that I'm not going to act on that thought," Walsh said. "But the thought is always definitely there."
What is 'chronic suicidality'?
This is known as chronic suicidality, said Mark Goulston, author, former University of California, Los Angeles professor and suicide specialist. He describes it as someone "internally venting."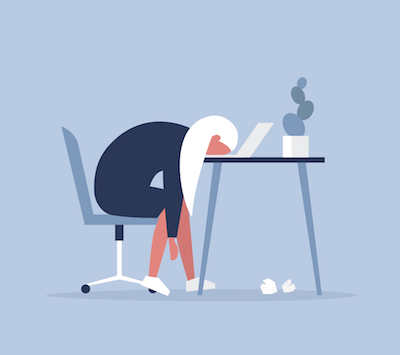 Most people think of suicidal thoughts as only popping up during a crisis, and, once the person gets help, simply fading away.
In fact, despite being a suicide specialist for 25 years, Goulston only learned about chronic suicidality in the past year. When he wrote the article "I think about suicide every day, but I'm not planning to kill myself" for Medium, he got an overwhelming response.
The concept isn't new, though. People just didn't feel they could be open about it in the past.
"It's really scary to other people, which is why you don't tell them," he said.
But for those living with it, it's actually a coping mechanism, he said. He's found that those living with chronic suicidality often don't have a way of dealing with life's upsets. Having these obsessive thoughts is their way of dealing.
Sharing stories of comfort
Now Goulston and Walsh hope their stories will help others talk about it.
"For a long time I was like, I could not talk to anyone about this," Walsh said. "I don't want them to shave my head or do electroshocks on me."
This fear, she said, came from pop culture ("One Flew Over the Cuckoo's Nest," for example) and never hearing real stories of what it's like to get mental health help at a hospital.
She discovered what it's really like when she got her first C her freshman year of college. She went to the counseling center and told them she needed immediate help.
What she learned: It's just like being in the hospital for anything else, she said. The main differences are that the bathroom doors don't lock and you can't shave your legs.
"The nurses and doctors genuinely want to help you," she said.
She hopes more people will talk about their experiences at a hospital during a mental health crisis and say, "It's really not that scary."
How to help someone you care about
Still, it'd be years before she became more open about her own experiences.
---
"People are ready to be sympathetic in the event of a crisis because they assume it's a singular thing that you can fix and move on from," Walsh said. "But if it's a longer-term problem, which it usually is, then people run out of patience."
She first talked about it on LiveJournal, a blogging platform and social networking site popular in the early 2000s, and then again when a professor reached out to check how she was doing during her study abroad trip.
Since then she's told other people, but not everyone knows how to respond.
Goulston said it's so important to ask people how they're doing. But not being able to handle their response isn't much better than not asking at all. Now he's teaching people how to "dive in" and deal with other people's pain.
It sounds scary, but he keeps it simple. First, he said, ask the person how they're doing. Second, ask them how serious their thoughts are. From there, he said, ask them to explain it a little more.
Then comes something he calls "seven words." He tells people to list these seven words: hurt, afraid, angry, ashamed, alone, lonely, tired.
Ask them to "pick the one that fits," he said.
Many people, he said, will say, "All of them." The two of you can start going through the words and talking about each emotion.
If they start to cry, Goulston said, it's not because you're making them cry, it's because you're letting them cry. And that's important.
You can help them get professional help, too. Help them find someone in their insurance network and call with them. That's a mark of a true friendship.
"They will remember you all their life," he said.
It's all serious
It's important to take any mention of suicide seriously, no matter how commonly they mention it or the tone they take, said Doreen Marshall, vice president of programs for American Foundation for Suicide Prevention.
"What ends up happening is the person is saying it and they may say it more than once and people don't take it as seriously," Marshall said.
At a minimum, she said, it's a sign that someone is really struggling. But it could also mean they're thinking about taking action.
If you know someone living with chronic suicidality, it's important to know what is normal for them and what isn't. Be on the lookout for behaviors that aren't normal and might be a step toward action.
For example, she said, are they giving away possessions or searching online for or gaining access to things that could hurt them?
Those could be signs they need additional help.
Walsh said it's important for friends and family to remember that people don't actually want to be dead. They want a release from pain.
So, listen, don't downplay their emotions, don't try to fix everything and point them toward resources, she said.
And for those managing daily thoughts of suicide, like Walsh, she suggests trying to make it through the next five or 10 minutes. Then the 10 minutes after that.
"Try as hard as you can to think rationally about the consequences," she said. "There's no '13 Reasons Why' and there's no 'I'm so glad I killed myself.'"
Featured image courtesy of The Gender Spectrum Collection.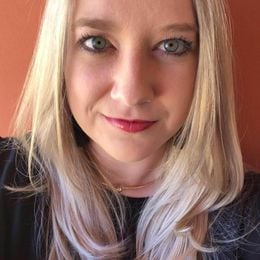 Heather Morrison
is a freelance reporter based in Los Angeles. She reports on religion and disability rights. Follow her on Facebook, Twitter and Instagram for photos of her dog.