My Dad Is a Private Investigator, and Now I Am, Too
by
Katie Moritz
Lisa Ribacoff was on the streets of New York City, waiting for a guy to show himself.
Just like her dad before her, Ribacoff, 31, is a licensed private investigator. So is her younger brother, Lance. They both work for International Investigative Group, which their dad founded in 1993. He still serves as the CEO, and, even today, "nothing leaves my office without his authorization," Ribacoff said.
"The firm is his baby, he built it from square one, the foundation up," she said. "So we like to make sure everything my brother and I are doing is up to his standards or better."
Ribacoff's dad, now-renowned polygraph examiner Daniel Ribacoff, got his start making jewelry for a family company. That morphed into doing investigations into lost jewelry. Then it became a full-blown private investigation company, with offices in New York; Long Island; Los Angeles; Boca Raton, Florida; and London.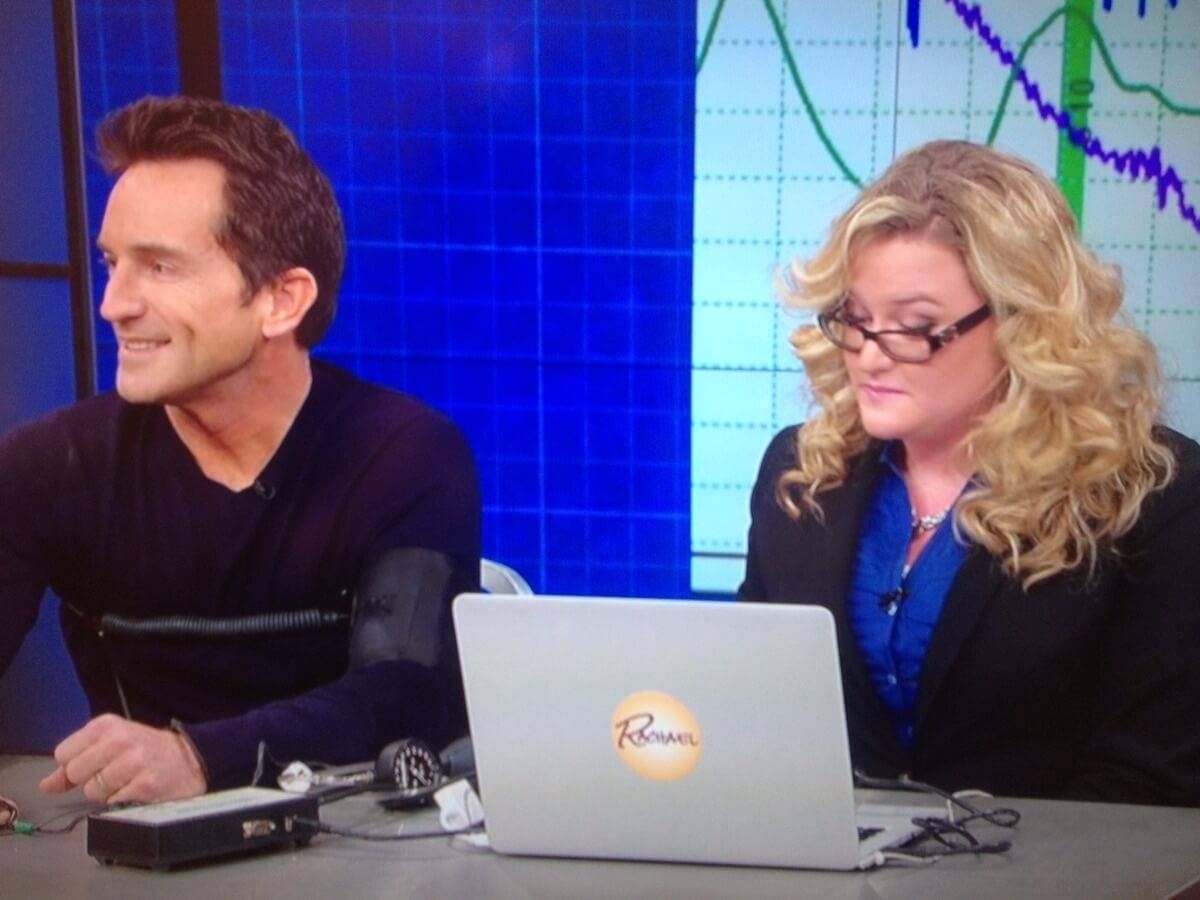 Lisa Ribacoff and her brother grew up surrounded by their dad's work. Their mom works at the business, too, as its CFO. When she was a kid, Ribacoff's classmates would ask her if her dad was a spy.
"I had the coolest idea of what my dad did because we used to have an old surveillance van and he would drive us around in the surveillance van and that would be a big thing for us," she said.
"Even as early as (age) 6 or 7, he used to dial a number and (say to me), 'Ask this person if they want Girl Scout cookies,'... just to find out if they're home because we have a surveillance agent sitting outside their house."
Today, Ribacoff is a licensed polygraph examiner, too. She spends about 70 percent of her time doing administrative work, overseeing field agents and giving lie detector tests, trying to get answers for people who are worried their spouses are cheating, or get information for criminal and civil court cases.
"An individual will take a polygraph exam when they want to prove that they did not do the crime they were charged with, or if they want to exonerate themselves," she said.
Here she is giving a lie detector test to Melissa McCarthy for Vanity Fair:
The other 30 percent of her time is spent in the field on cases, tracking down unfaithful partners and investigating illegal drug use, for example. A lot of the work they do does revolve around infidelity, she said.
What makes family business work
The Ribacoffs' private investigation firm isn't your typical family business. But no matter what kind of business it is, a family-run company is special, says Ted Clark, director of the Northeastern University Center for Family Business.
"One of the things that makes them special is it all starts with their family values," he said. "The first thing you have to do is decide who you are as a family."
Then you build your company from there.
"It's a very powerful perspective."
When families that run companies make business choices, "they're trying to figure out what's in the best interest of the family" rather than trying to please investors or anyone else, Clark said. They're able to make long-term decisions as a team.
"What makes the successful ones special is they come to a consensus as a family."
Joy Symonds, 37, has found that to be true. She married into her husband's family business: a funeral home. He had grown up in his father's funeral home and bought his own, Symonds-Madison Funeral Home, before proposing to Symonds.
She worked in political public relations before moving to Elgin, Illinois, to join her husband. When she got there, she interviewed for some jobs in her field. But she slowly got sucked into the funeral home business.
Today, she's co-owner and handles the public-facing stuff, like social media, marketing and obituary writing. And she wouldn't have it any other way.
"Once you have a family business, I kind of feel like my efforts are best directed toward the business," she said. "Instead of going somewhere else and directing my best energies toward a boss, I can direct my best energies toward our family.
---
"The effort we put in is going to increase our business and increase our livelihood. That's where my priorities are now."
Oh, and the couple and their two kids live above the funeral home. So Symonds and her husband are ready to spring into action at any time.
"People don't die on a timeline," Symonds said. Living above their business is convenient for them and for their clients. Having their kids around makes for a relaxed, family-oriented atmosphere.
On the other hand, "it's hard to plan things as a family when you don't work on a set schedule" and there's almost never a time when the couple isn't thinking or talking about their business, she said. But this works for them.
Families that run businesses are all different when it comes to boundaries between work and other life things, Clark said. And those boundaries can change over time.
"When somebody tells you 'And this is how you do it,' you thank them for your time and you ignore them, because what I've found there is no one right way" when it comes to family business, he said.
Getting quality time
Ribacoff realized she wanted to go into the family business when she was working as a teacher after earning bachelor's and master's degrees in education. Throughout school and right after, she was living a double life: "teacher by day, PI by night," she said.
"There was actually one time I was sitting in my American history class and I had my laptop open and I was tracking someone's GPS on a car to see where they're going, and I'm text messaging the agents in the field 'Make a left, make a right,'" she said.
"The kid sitting behind me (in class) was like, 'What the hell are you doing?' I said, 'Nothing, mind your business'" and asked him to take notes for her.
After years of working together, "my family has a very, very close relationship," Ribacoff said. She said she loves getting to work with her brother every day. "We kind of don't want to be away from each other, but we kind of do."
On top of doing work they're excited about, the siblings see they have a unique opportunity to continue their relationship with their parents in a way most adult children don't get to do.
"My parents just had their 36th wedding anniversary," Ribacoff said. As their parents get older, "we're both kind of realizing we have an opportunity to spend time with mom and dad."
This article is part of America's Entrepreneurs: Making it Work, a Rewire initiative made possible by the Richard M. Schulze Family Foundation and EIX, the Entrepreneur and Innovation Exchange.
Featured image by Gabriel Rodríguez on Flickr.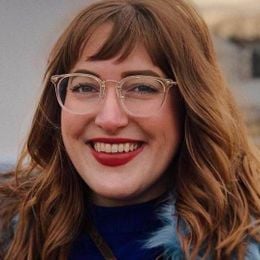 Katie Moritz
 was Rewire's senior editor from 2016-2020. She is a Pisces who enjoys thrift stores and pho. Follow her on Twitter @katecmoritz.