How to Cut Health Care Costs Without Going Off Your Meds
Navigating insurance can be scary. Here's a cheat sheet.
by
Rachel Crowell
If you need medicine or medical treatment that you can't afford but can't do without, you aren't alone.
Whether you're insured or uninsured, paying for medical care can be a struggle, especially if you regularly need medications or treatments whose costs leave you with anxiety and a sense of dread.
In the U.S., some medication pricing battles have turned deadly.
"The escalating cost of insulin," a drug that's needed by people with Type 1 diabetes and some folks with Type 2, "has desperate diabetics rationing medication, acquiring the drug from friends or getting it from Canada or Mexico," Ken Alltucker wrote for USA Today.
This desperate rationing has been implicated in deaths, including Shane Patrick Boyle of Arkansas and Alec Smith of Minnesota, both Type 1 diabetics who aged out of the Affordable Care Act provision enabling them to stay on a parent's health insurance until they were 26. Both were searching for other ways to pay for their insulin.
There are resources available to help you if you can't afford your medical care. Here are some places to start.
If you don't have health insurance, get coverage if you can
Check on your options through your employer, the Health Insurance Marketplace and Medicaid, which is administered and operated by states.
Are you younger than 26? If your parents are insured, staying on their insurance may be an option.
Are you married? If your spouse has coverage through their employer, discuss being added to that.
Are you unmarried and living with your partner? Ask your partner to check to see if their employer offers coverage for domestic partners. Companies make their own policies on this, and set the criteria couples must meet, like a minimum length of time living together, in order to be eligible. One of my friends was able to get her domestic partner insured through her employer.
Are you an undocumented immigrant? If you don't have coverage options through your employer (or your partner's), your options might be limited, according to Nadereh Pourat, a health policy and management professor-in-residence at the University of California, Los Angeles. Undocumented adults aren't eligible to obtain coverage through the Health Insurance Marketplace or Medicaid, although California is considering expanding a state-funded program that allows undocumented children to receive Medicaid coverage to also include adults.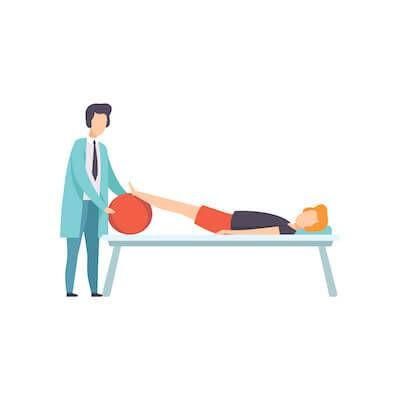 If you have multiple plan options to choose from, don't forget to consider factors beyond the plan's premium, or the amount you must pay to obtain and keep the insurance.
For example, one plan might require a low monthly premium, but your deductible (the amount you must pay out-of-pocket before the insurance will pay for covered services) might be high. This plan might be a good fit for someone who doesn't think they'll use their insurance often, but a poor fit for someone who already has a chronic health condition they manage with medications, frequent doctor's visits or weekly therapy sessions.
Check directly with insurance companies about coverage for specific medicines or treatments you need frequently or daily before you enroll.
If your insurance doesn't pay for something you need
Call the insurance company, even if it's something you have already been billed for. Ask the representative to check on your coverage and explain why the care you need isn't covered.
A mistake might have been made that can be easily fixed. This was the case for my partner, whose insurance company initially paid only a small portion of the cost for physical therapy visits.
A phone call revealed that someone at the insurance company had incorrectly entered the claims for her physical therapy sessions. Her insurance company ultimately paid for a larger portion.
If the insurance company didn't make a mistake
Ask the representative if your doctor's office or other medical provider should have submitted the claim differently (using a different medical code or form, or something like that).
If so, get details from the insurance company about how the claim should be resubmitted to increase the chances of a portion of it being paid.
Document this information and share it with your provider's office when asking them to file the necessary paperwork.
I've had success with this approach, but it sometimes requires a lot of time and patience. Asking your provider's office to speak with your insurance about this on your behalf is also an option, but I haven't had as much luck doing that.
If something isn't covered but you need it
Ask if there is an appeal process in which your medical provider can show that it's medically necessary. I have done this before to get coverage for eyeglass lenses that my optometrist recommended but my vision insurance initially didn't cover. It can be a long process, but it can be worth pursuing.
If they just won't cover it, ask about alternative options, such as whether they would cover a different formulation or generic version of the medicine you need. For example, my insurance denies paying for one formulation of an antibiotic I often need, but covers another.
If it's a type of therapy, ask your therapist's office if they offer a sliding scale or discounted rate for people who have to pay out of pocket.
Can't afford to pay for your medications?
Options are available for you to save money on medications if you don't have insurance or your medication is expensive even with insurance.
GoodRx is a free app and online tool that helps you compare prescription drug prices at different pharmacies and find discounts on medicines. Folks can use it to save money if they don't have insurance or their deductibles on their medicines are high.
NeedyMeds is free to use, and you don't have to be low-income to use some of the resources it offers. The site offers a drug discount card for saving up to 80 percent on the cost of medications, information about patient assistance programs (created by pharmaceutical companies to provide free or discounted medicines to people who can't afford to pay) and more.
Want to see changes to health care policy?
This starts with voting for elected officials – at the local, state and federal levels – who want to enact the changes want to see, Pourat said. Between elections, call or email your senators and representatives to let your opinions be known.
"They need to know what their constituents think," Pourat said. Protests "certainly get attention (but) whether they actually lead to major changes is a different question."
You can also advocate for policy changes by volunteering with advocacy organizations working for changes you support.