Do You Keep Crushes on the Back Burner?
by
Katie Moritz
Who among us has not gotten a friendly "hey, how are you?" text from a person they had a bit of a thing with in the past? You probably hadn't heard from them for a while before that, right? And then they message out of the blue, just wanting to check in.
You might be their back burner person, or one of several. The average young adult, whether single or in a committed relationship, keeps at least one potential backup partner on the bench, just in case the relationship ever gets the chance to turn into more.
It's not the same as cheating, experts say, and it doesn't indicate you're level of commitment to your current relationship. But, in an era when old flames are just a DM away, it is shockingly common.
The 'little black book' of 2018?
Keeping potentials on reserve isn't a new concept. Back in the day, you'd keep all the numbers you collected in your "little black book," ready to ring up at a moment's notice.
Today, the formality of a phone call is unnecessary—you can send a text, Facebook message or Instagram post to remind an old flame that you still exist.

Researchers Jayson L. Dibble, Narissra M. Punyanunt-Carter and Michelle Drouin talked with 658 college-age people and found that a whopping 72.9 percent of them had at least one person on the back burner.
The majority of people in a committed relationship did, as well—55.6 percent of them said they still kept in touch with at least one potential partner during a monogamous relationship.
Both single and coupled people were working with about the same number of back burners. While single folks stayed in touch with six, coupled people were connected with five. (Honestly, this sounds exhausting.)
Dibble's own dating experiences during grad school inspired the research.
"It happened at a typical campus hot spot–he met a woman, they hit it off, and they traded phone numbers," Dibble and Drouin wrote for The Conversation. "And every couple of weeks or so, a text message from one to the other would be exchanged: 'Hey, stranger, how are you?' The idea wasn't to dive into a full-blown romance, but to fan an ember, to keep a faint glow, because –as comedian Chris Rock famously said– 'You never know.'"
Who are these people?
So, what is a "back burner"? In the study, the participants differentiated so-called back burner partners from other types of romantic entanglements, like a crush you pine for from afar, a side piece or a full-blown affair.
These are people you consider to be friends—with potential. Conversation stays platonic, but, in the back of your mind, you know you might look for more if circumstances changed.
These are not desperate, I-have-to-have-you situations. Rather, "they're prospects you keep in touch with just in case your number one option falls through," Dibble and Drouin wrote.
In their opinion, "these aren't people you're cheating on your partner with." But still, even if everything is kept above board, it's not really the type of thing you'd want your partner knowing about.
"Our research showed that people in general don't tell their partners about their back burners, which suggests that they may feel some uneasiness about getting caught," the researchers wrote.
As you might expect, single people are communicating more regularly with their back burners than coupled people are with theirs.
Should we all be worried?
If you're in an exclusive relationship, these numbers might be a little bit unsettling. For what it's worth, there's no connection between maintaining back burners and being uncommitted in a monogamous relationship, the researchers found.
"One relationship theory suggests that commitment is determined, in part, by the quality of one's romantic alternatives," Dibble and Drouin wrote. "With this in mind, we predicted before gathering the data that the more back burners someone has, the less committed they should be to their partner.
"Surprisingly, the number of back burners people reported did not predict how committed they were to their partners."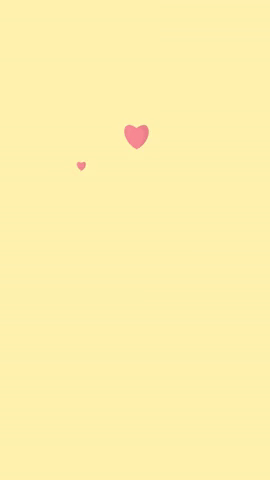 This might be because of a mental wall we put up between our in-person relationships and our digital ones.
"We wonder if smartphones create a situation where people are able to separate their online communication from their offline lives," Dibble and Drouin wrote. "Maybe texting with back burners over a mobile phone creates a layer of distance that allows the admirer to still maintain a strong, devoted relationship with his or her partner."
They want to look deeper into this phenomenon. For example, does the same hold true for married people, or older adults? They even want to delve more into the implications of what they discovered.
"One obvious question we haven't addressed yet is whether back burners are harmful to relationships," they wrote. "You might think that if someone's excited about or thinking about other potential partners, the relationship he or she is in isn't great to begin with.
"We don't have a firm answer to this question yet. We know that the practice of keeping an eye on alternatives is common (and probably a part of human evolution). So it's hard to condemn the behavior at that level."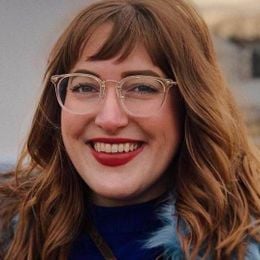 Katie Moritz
was Rewire's senior editor from 2016-2020. She is a Pisces who enjoys thrift stores and pho. Follow her on Twitter @katecmoritz.