How to Make Crowdfunding Sites Work For You
by
Stephanie M. Bucklin
When it comes to raising money for your business, it sometimes pays to think outside the box: Sites like Kickstarter, Indiegogo, and more offer opportunities for entrepreneurs and businesses to pitch services or products and find financial support from regular folks on the internet all over the world.
But only if you do it right. Though crowdfunding might seem like the easiest, most-foolproof way to raise the money you need to launch your dream project, appearances can be deceiving. Hitting your goal isn't as easy as typing up a pitch and uploading a photo—it requires quite a bit of strategy.

How can you make sure that your crowdfunding project is as successful as possible? To get some insider tips and tricks, we spoke with five entrepreneurs who have together raised millions of dollars on crowdfunding platforms:
(These interviews have been edited for length.)
Derek Miller, Joking Hazard
Derek Miller has raised a total of $4.5 million on Kickstarter, $3.2 million of that specifically for Joking Hazard, an "offensive card game" for adults based on the popular webcomic "Cyanide & Happiness." Miller also consults with early-stage startups on crowdfunding and currently serves as the director of product and development at Explosm, the parent company of Joking Hazard.
Netta Shalgi, G-RO
Netta Shalgi is the founder of G-RO, a crowdfunded luggage company. He raised over $4.7 million in a series of campaigns to bring this specially designed luggage to market. Shalgi also owns an industrial design business and previously served as the design and product development director of a medical device startup. In a 2014 Kickstarter campaign, he raised more than $100,000 to create a children's toy, My Wooden Horse.
Jamie Grove, Mini Museum
Jamie Grove is one of the co-founders of Mini Museum, a company that has launched three successful crowdfunding campaigns over the last few years and raised more than $3.2 million dollars total. Mini Museum offers tiny collections of rarities that include pieces of ancient artifacts, space material and more (the third edition features pieces of a Viking axe and Egyptian papyrus). At Mini Museum, Grove handles marketing and operations and has written three books and a number of articles about the company's specimens and work.
Eva St. Clair, Princess Awesome
Eva St. Clair is one of the founders of Princess Awesome, a clothing company that aims to break down gender stereotypes and let girls express their interests through their clothing by offering unique and whimsical duds, like dresses with trucks, robots and dinosaurs on them. After creating a test batch of dresses in 2013, Eva and co-founder Rebecca Melsky launched a Kickstarter campaign in early 2015 and raised more than $215,000.
Linda Liukas, Hello Ruby
Linda Liukas is the author and illustrator of "Hello Ruby," a picture book about computer science and coding, and the founder of Rails Girls, an organization that teaches young women how to program. Linda launched a Kickstarter campaign in 2014 that reached its $10,000 fundraising goal after just three hours. The campaign went on to generate $380,000 total in funding.

What advice would you give to other entrepreneurs about the crowdfunding process?
Derek Miller: There's no such thing as a "huge overnight success" crowdfunding campaign. A crowdfunding campaign is like hosting a giant party. You can't send out invitations the day of and expect everyone to show up at your door excited and ready to get down. You've got to send out invitations, promote the party, make sure you've got everything your guests could want and so on.
In the same way, raising over $100,000 on a campaign requires months of planning, at least one dedicated team and countless hours of customer research at bare minimum. "Huge overnight success" campaigns did the work already, and succeed solely for that reason.
Netta Shalgi: Research is key, and I've found a good time frame to build your knowledge before you launch is six months to a year. You should also know the distinctions between different platforms—for example, Kickstarter versus Indiegogo.
Linda Liukas: Understand either the existing or potential community around your project. Kickstarter was for me the last step, not the first. The community for "Hello Ruby" was Rails Girls. I co-founded Rails Girls, the grassroots movement to encourage young women to get excited about coding, without the faintest idea about the role it would end up playing. Three years, 160 cities and innumerable discussions later I had a pretty good understanding of what type of people get excited about "Hello Ruby."
Can you walk us through a time when you made a mistake in crowdfunding?
DM: A single mistake cost us tens of thousands of dollars. It was our first Kickstarter campaign for "The Cyanide & Happiness Show." We smashed through our original campaign goal in the first week, so naturally we started thinking of ways to keep the funds rolling in. Stretch goals are a common way for campaigns to add new features, give bonuses and (offer) other incentives for people to continue funding the campaign, but we went overboard.
With every financial stretch goal we hit, we chose to add in new merchandise for every pledge. While it was great for our backers, this meant that every dollar we raised cost us more the more we raised. By the end of the campaign, we had promised so many bonuses that our shipping rate went way, way above all our estimates. By the end of finally delivering the campaign, not only were we out the tens of thousands in shipping costs but we had to send two separate shipments to backers to get all their rewards.
We learned our lesson the hard way about being careful what you promise on this campaign. I'm thankful that we were able to live to tell the tale.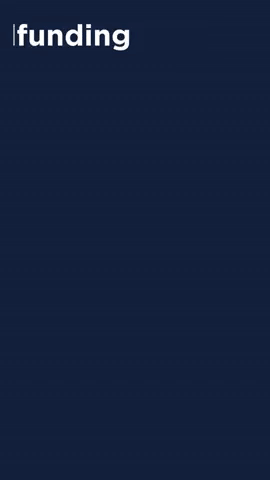 Eva St. Clair: Our biggest mistake happened after our campaign ended. We opened up the campaign to accept international backers during week two, and at that time we explained that there would be higher shipping fees for international orders. But we neglected to post that information clearly in our campaign messaging. Many of our international backers who came to the campaign late were upset about the high shipping costs. We learned to be crystal clear in our communications from then on, especially about pricing, fees and costs.
LL: The Kickstarter campaign was over a year late in delivery. When I started the project I was working on a small, self-published art book for a few hundred friends. The book ended up being twice as long, for well over 10,000 people, and I worked with a real publishing house—a very different beast, and I was learning everything as I went.  Having an audience of 10,000 people while you're working on your first book, that's amazing and great, but also scary.  I was not that concerned about the product failures, but accepting the fact that I failed with the people was the hard part.
What is some of the best advice you've gotten about the crowdfunding process?
DM: Know who will back your campaign before it even launches. Talking nearly every day to your crowd prior to launch is how you make sure they show up to your party on launch day, not some cheesy "viral video" that draws attention but not buyers.
This is the secret sauce to all the successful campaigns I've worked with. I put 80 percent of my effort into identifying and talking to backers prior to our campaign. For example, on The Cyanide & Happiness Adventure Game campaign, we created a secret countdown website you could only find if you saw a sticker we hid at a couple video game conventions. While the list only grabbed about 2,000 emails, each one of those emails earned us 14 to 20 times more than a single social media post or an ad ever has.
NS: Focus on the number of people, not the amount of money. Build the crowd, not the funding—that will come naturally.
ESC: The best advice we got was to immerse ourselves in the community of our target market well before launching our campaign. For us this meant finding bloggers, Twitter accounts, journalists, companies, professors—anyone who was working in or writing about the girl empowerment or gender-stereotype space. This helped us to learn about how to message our campaign and forge connections with people who were excited about our project and wanted us to succeed. Many of these people wrote about us, contacted Kickstarter on our behalf and helped us spread the word when the campaign started.
What is some of the worst advice you've gotten about the crowdfunding process?
DM: "Try to go viral." Going viral is great when it happens, but "trying to go viral" as your main marketing goal is like betting everything you have on one lotto ticket. Sure, some people win the lottery but that doesn't make it a good investment for your business.
NS: "Crowdfunding is easy if you have a nice product." It's not—you need more than just a product. Crowdfunding is a full-time job and requires a lot of dedication as you need to develop and execute strategies that go beyond simply presenting your idea in a functional way.
Jamie Grove: Probably the worst advice we've received had to do with product changes that would be bad for backers but great for margins. What we learned is that you either get crowdfunding as a platform or you don't. There's still a lot of great advice out there from people who don't understand the relationship between a project creator and backers, but you really have to be careful. It's not like traditional retail.
This article is part of America's Entrepreneurs: Making it Work, a Rewire initiative made possible by the Richard M. Schulze Family Foundation and EIX, the Entrepreneur and Innovation Exchange.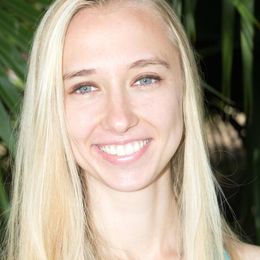 Stephanie M. Bucklin
 is a freelance writer whose work has been published by New York Magazine, TODAY.com, Vice and other outlets. She has also written a children's book, "Jack Death," published in 2016 under a pen name. She graduated from Harvard with a degree in the history of science.