Is Credit Card Debt Consolidation a Good Idea?
It depends on your financial situation.
by
Katie Moritz
If you don't pay off your credit card every month, you might feel ashamed about it. After all, it's common advice that credit cards are fine, even necessary to build credit, as long as you pay them down monthly. And if you don't, they can quickly get out of control and hurt you in the long run.
But more and more people in their 20s are using credit cards to pay for necessities of living their paychecks don't cover. And they can't always pay them down every month.
The average millennial carrying debt owes $27,900. Despite a mounting student debt crisis, a quarter of debt-carrying millennials say their credit cards are their biggest source of debt, according to a new survey by Northwestern Mutual. Just 10 percent say student loans are the main source.
If you're looking for a way out of mounting credit card debt, you might look toward credit card debt consolidation companies, like Payoff, Upstart, SoFi and Tally. They advertise that they'll combine your credit card debt into one lower monthly payment with a lower interest rate.
Should you go for it?
Maybe.
"For someone who has gotten or has a handle on their finances but may have fallen into circumstances, consolidating high-cost debt into a lower-cost solution is ideal," said Riley Adams, a licensed CPA who runs the financial blog Young and the Invested.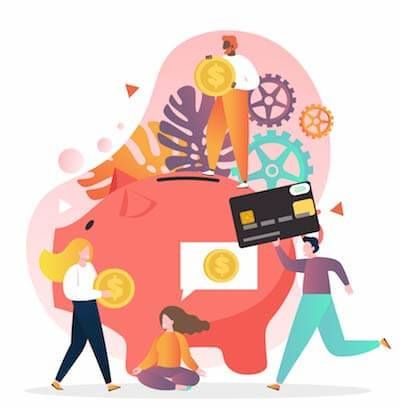 "People who don't have a great handle on their finances are likely facing a lesser evil by consolidating into a lower-cost loan, but that entirely depends on the loan consolidation company chosen and their business practices."
You actually have a handful of options if you want to try something new to get a handle on your credit card debt. Do lots of research and talk to people who give trusted financial advice before making a decision.
Companies like Payoff, SoFi and Tally check your credit and, if you're eligible, provide you with a loan you use to pay off your credit cards. Then you pay the company back for the loan.
There are also companies that help with credit card debt settlement. They'll negotiate with your credit card companies to get you a smaller balance to pay off. This is an option for people experiencing financial hardship that don't meet the credit score requirements for debt consolidation.
Doing it yourself
You can also do both of these things independently of specialized companies. You can pursue a personal loan yourself to pay off credit card debt.
And you can negotiate with credit card companies directly, without a go-between.
That's what Oleg Yavorovskiy did when he was in college. Now he's the CEO of Guardian Debt Relief, a debt settlement company.
As a college student without consistent income, he had been offered a $10,000 line of credit. He spent it on books, food and going out.
"Nine months down the line I realized I owed $10,000 to Capital One that I couldn't really afford," he said. "Then they extended another $5,000... That's when I understood, wow, that is a problem."
He was able to negotiate his debt down himself. Now his company helps other people do the same, including people in their 20s who are starting their careers financially behind.
Lenders are typically more than happy to give credit cards to students with no credit and little income, Yavorovskiy said.
That debt follows them onto the job market, where they're often required to pay off student loans, too.
"All of that combined, that reduces their cashflow, and most of them are in negative cashflow because whatever they're earning out of college is not enough to support paying off their debt," he said.
What should you choose?
Credit card companies will only let you settle your debt if you've stopped making payments and if you can show financial hardship, like the loss of a job, a spouse or a family member.
In Yavorovskiy's experience, it's the most viable option for young people who are still in college or are starting their careers in debt. They likely won't qualify for a loan for debt consolidation.
The average client his company works with has six to eight credit cards or other forms of unsecured debt, like personal loans or private student loans, and are only making minimum payments, if any payments at all.
People who are more established and have a solid credit score should look toward a personal loan, either through a company like Payoff or not, he said.
"I would definitely advise someone looking for debt relief options to do their due diligence and do their research," Yavorovskiy said. "Any-consumer oriented financial industry, there will always be those bad apples that try to take advantage of the consumers. Even big banks try to take advantage of consumers."
If you do decide to work with a company for debt relief, make sure they're rated and accredited by the Better Business Bureau, and don't work with any company that requires up-front fees, he advised.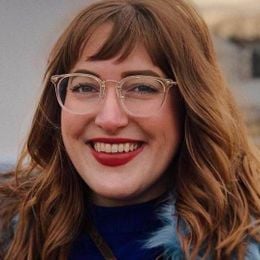 Katie Moritz
was Rewire's senior editor from 2016-2020. She is a Pisces who enjoys thrift stores and pho. Follow her on Twitter @katecmoritz.