COVID Hit and I Moved Back in With My Parents
Moving home became both a step back and a leap forward for a young city-dweller.
by
Mantha Petrovich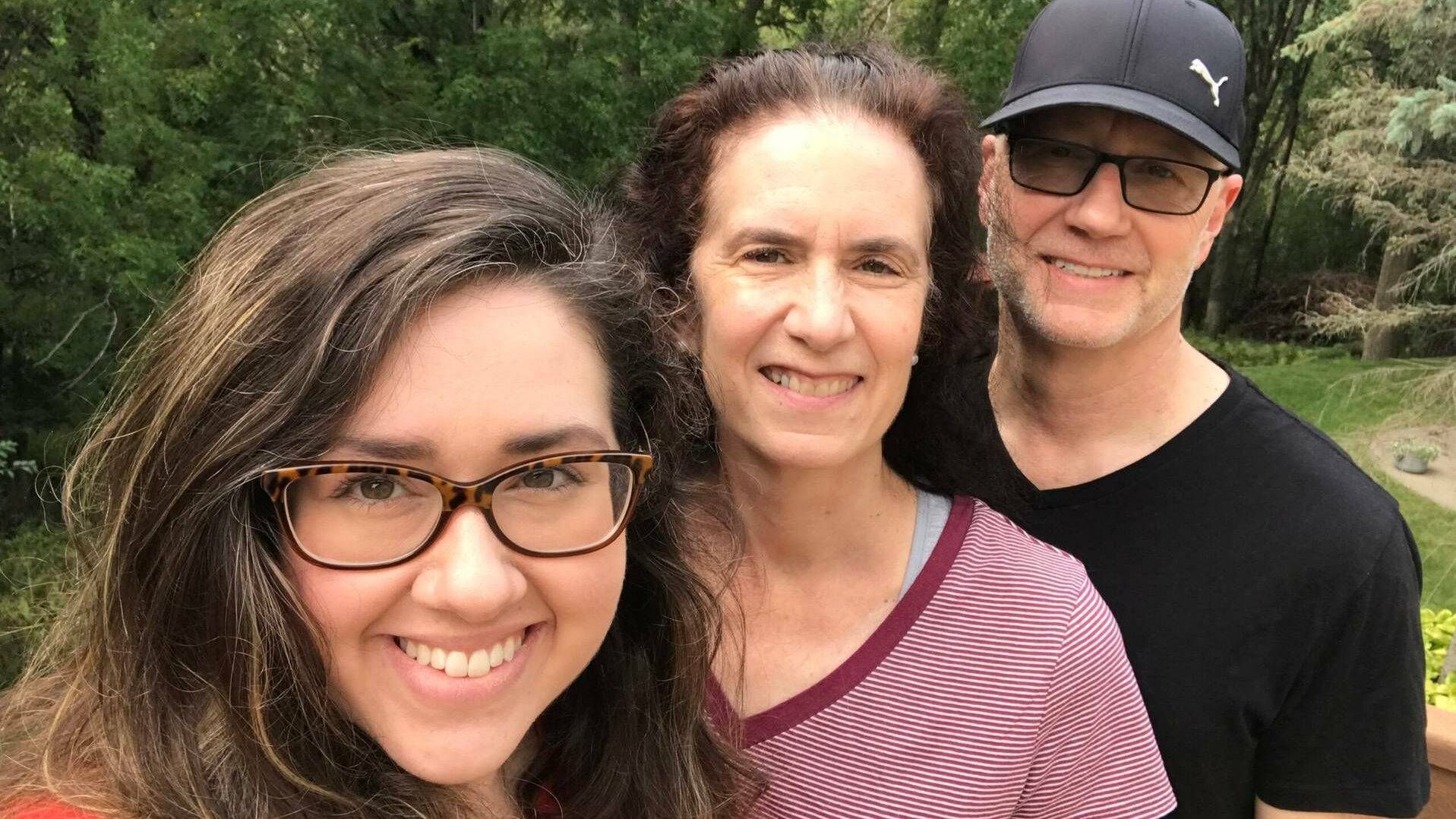 This article is part of Rewire's Coronavirus: Information You Can Use series.
When my office went remote to help prevent the spread of COVID, I thought it would only last for a few weeks.
A few months later, work is still remote, and I've moved back in with my parents. I never imagined I'd be doing this at 30 years old.
Before the pandemic, I'd spent six years living in a high-rise in downtown Saint Paul, Minnesota. My 600-square-foot, 1-bedroom apartment was the first place I could call my own, and I loved it.
But, once COVID came into our lives, my relaxing home turned into a place of stress.
I used to enjoy living by myself, having a place to recharge and be alone after days filled with seeing co-workers or hanging out with friends. After stay-at-home orders went into effect, I was in complete isolation.
On top of that, my building had over 300 units with elevator access only and shared laundry — not an ideal living situation during a pandemic.
As more and more reports of COVID in the U.S. surfaced, I started to feel a tightness in my chest. Is it COVID? Allergies? Anxiety?
I suffer from anxiety, so I knew that living alone and constantly being in my head while trying to work remotely was not going to be good for my mental health.
A tough decision
When I first moved in with my parents, my office hadn't yet come up with a remote work timeline — it was still month-by-month. I kept thinking about the money I was wasting on rent for an apartment I wasn't using, but I still thought I'd go back in May or June.
Then May rolled along, and there was no end in sight for the pandemic. Shared spaces were starting to reopen, but I knew I wouldn't feel safe in my high-rise. Did people wear masks in the elevators? When walking in the halls? How often were these spaces cleaned?
I realize how privileged I am to be able to work remotely and have welcoming parents who live close by, but for a few weeks I went back and forth on whether to leave their home and head back to Saint Paul.
I had just turned 30 — an age when many of my friends are getting engaged, getting married (and, sadly, postponing weddings), and starting families of their own — and I was moving back in with my parents?
I felt as if I were regressing, which made the decision even harder. But I also had a constant weight hanging over me. I was living with my parents, but it wasn't a permanent move. My mind was in two places.
Finally, in June, I knew that we'd be remote until at least the end of the year, so I made up my mind.
I looked at my budget and considered how this move would impact my finances: How much does it cost to end my lease? How much does it cost to move? With all these upfront expenses, how many months would I have to stay with my parents to save money in the long run?
Making the move
After deciding that going home was the right move, I contacted my apartment manager to end my lease. It was not how I thought I'd say goodbye to my beloved first apartment, but it made the most sense.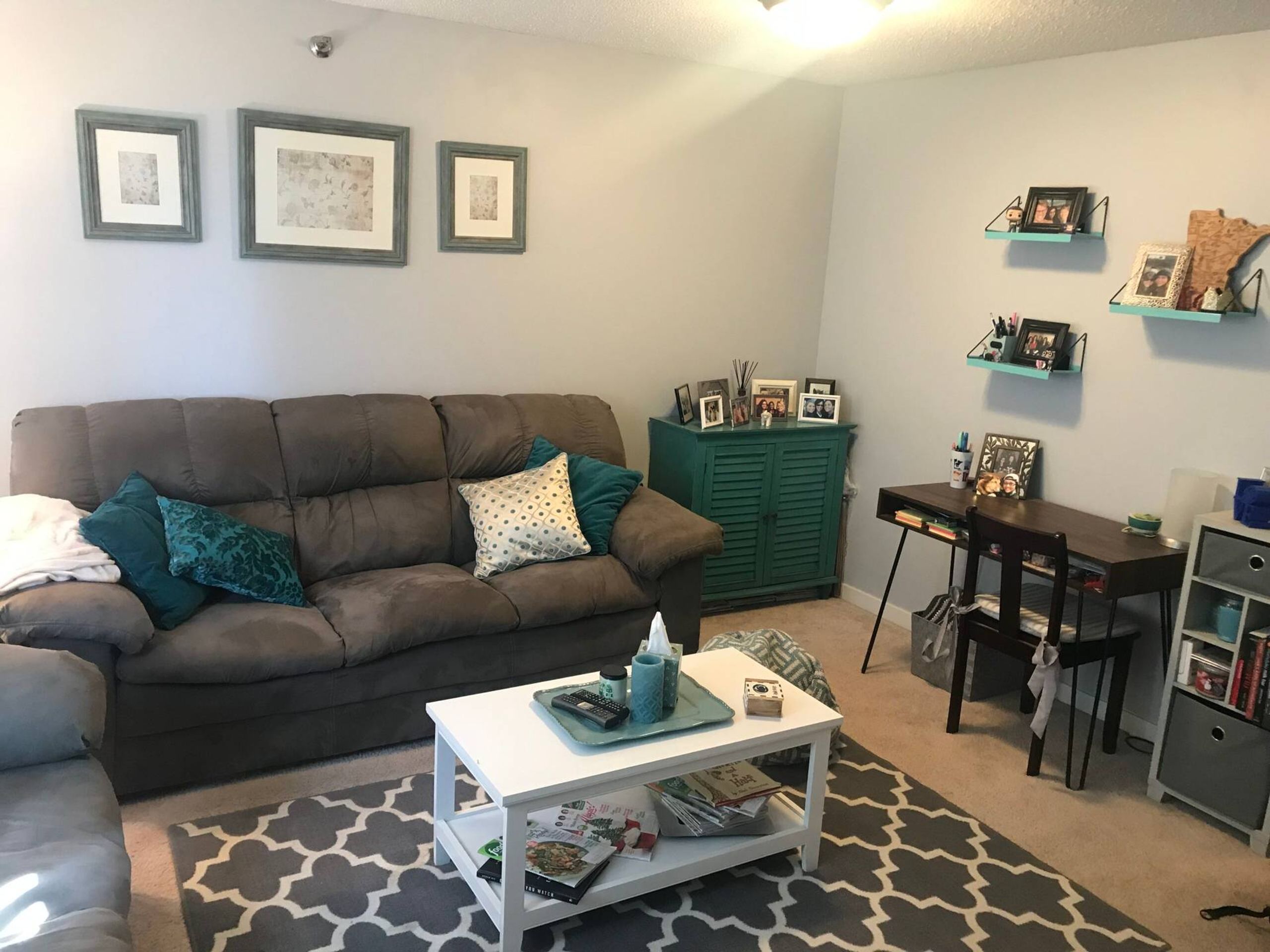 Then I received quotes from moving companies and canceled my internet, electricity and parking. This was happening.
To save on expenses, I decided to pack myself. Thankfully, my mom offered to help. It was a fast process — no time for nostalgia. One weekend to pack more than six years of my life.
I reserved the elevator as much as possible to avoid contact with people. We took two carloads back to my parents' house so the professional movers would charge less for their hourly time.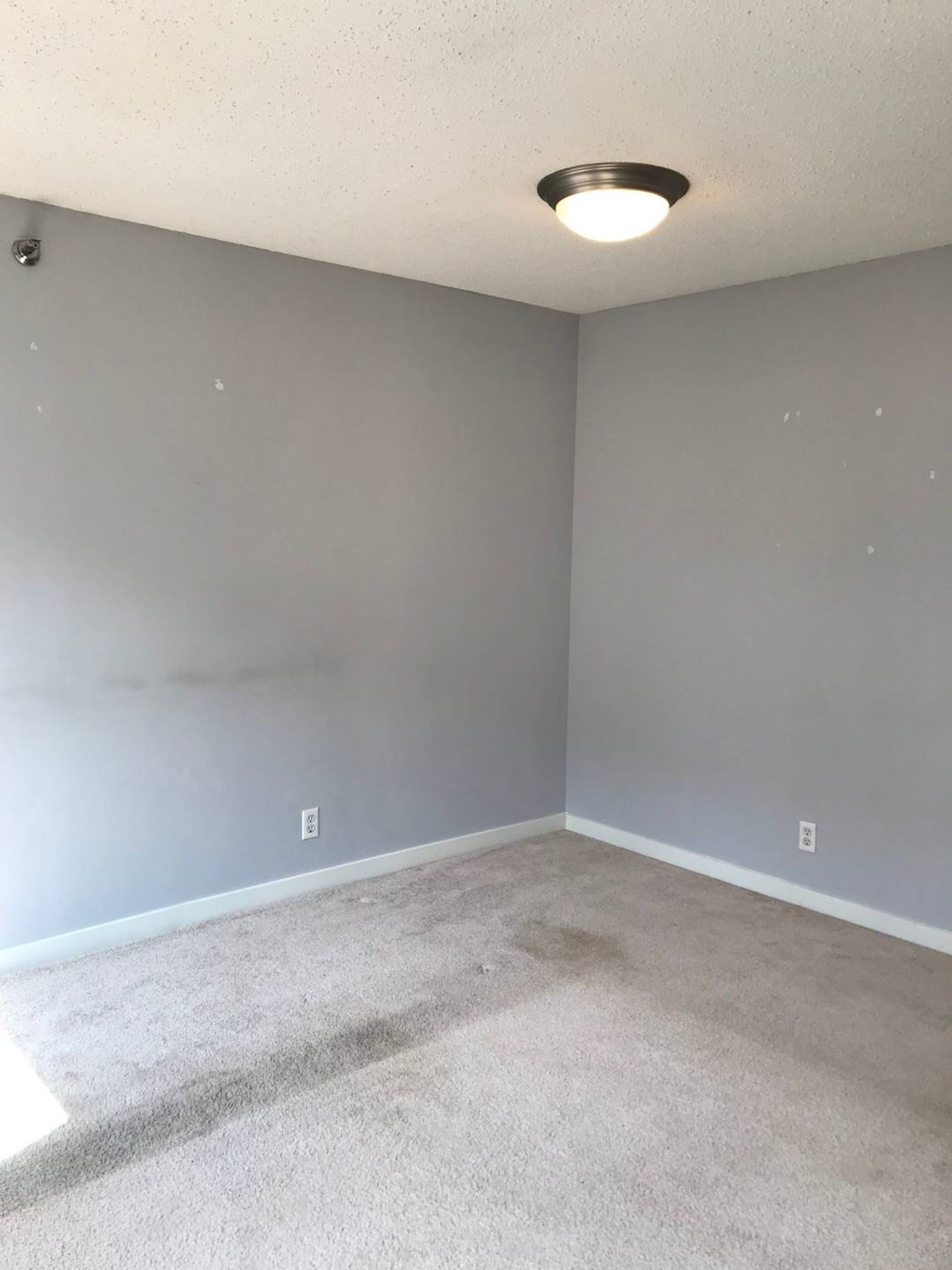 The movers came at 7 a.m. Two hours later, my apartment was empty.
It was the last time I'd be in the apartment I called my home. I didn't take it all in at that moment and didn't think about how big of a change this would be. All I could think was, I need to clean and get out of here.
I took a few before-and-after photos to remember my place, and that's it. We finished cleaning, dropped off the keys, and headed back to my new temporary home. My entire apartment was packed up and moved into my parents' basement in five hours.
A step back and a leap forward
I've been officially moved in with my parents for a few weeks. The heaviness has lifted off my shoulders, but I still miss my first home and neighborhood in Saint Paul.
If you have to move, even temporarily, I recommend making some part of your new place as homey as possible. Living out of boxes makes it hard to feel organized, so put up some photos, put away clothes and make sure to take time for yourself or keep some of your previous routine.
The transition from living alone to living with my parents also took some adjustment. Thankfully, we get along well. We watch movies and shows, we discuss current events, we cook and bake together, and I get to snuggle with their dog, a blue heeler / border collie mix named Hopper.
With so many unknowns in our country and the world right now, I feel lucky to be able to spend this time with my parents. I'm even picking up new skills, like fixing the vacuum, installing a treadmill belt and, reluctantly, becoming the at-home IT department.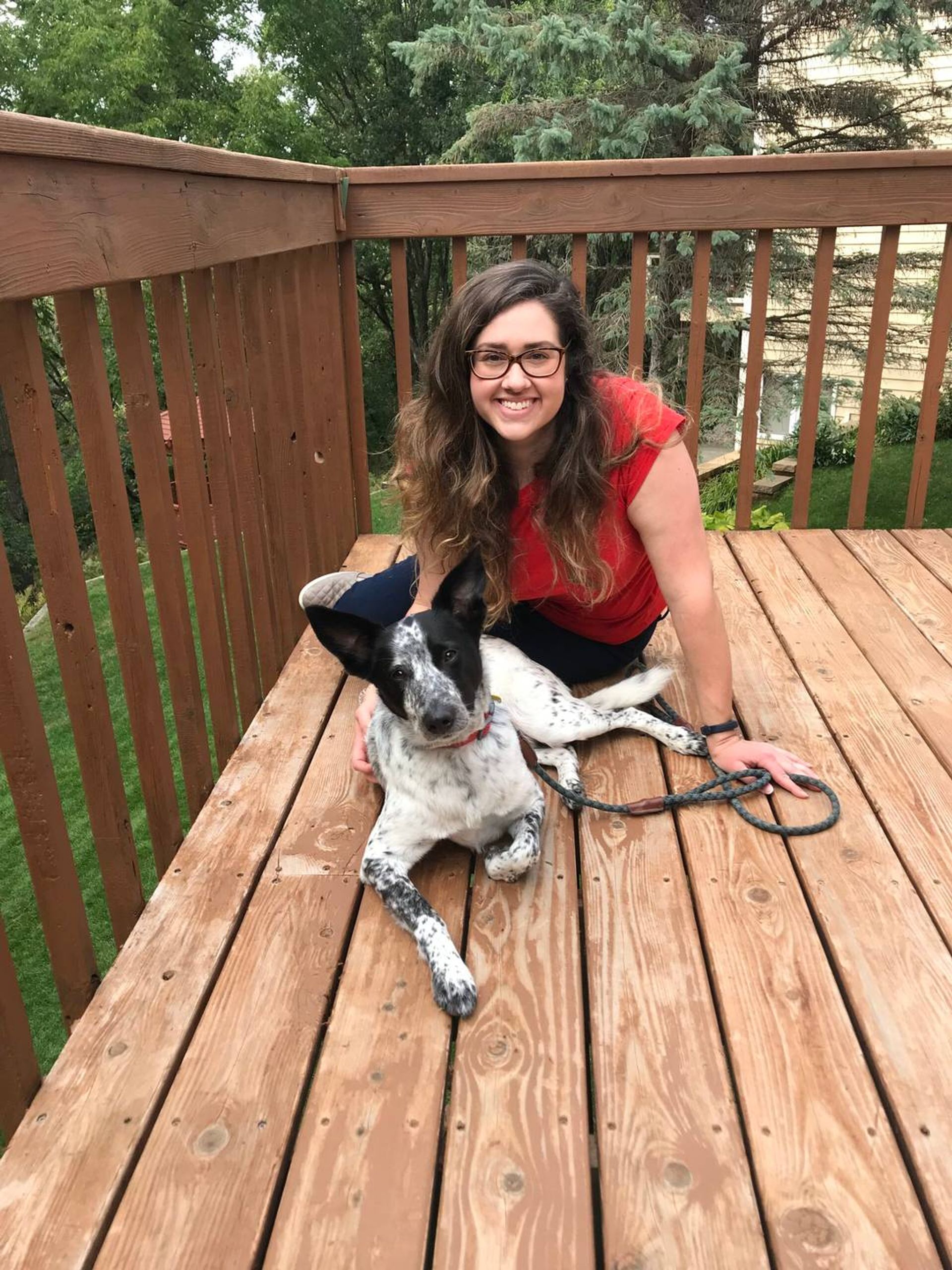 The fact that I could think about making this decision and take the time to mull it over is incredible, and I feel privileged to have been able to make this choice. I'm going to save money, my mental state is much better, I'm getting to know my parents as an adult, AND I get to live with Hopper. This all shows me that this has been the right choice.
If you are thinking about leaving the city to move in with parents, family or friends, I recommend weighing all the positives, negatives, your mental health, and your budget to make sure it's the right decision for you.
At times, I still feel like I've taken a step back, but I hope it proves to be a leap forward in whatever the future may hold. I'm using this time to reflect, save up for my return to the Twin Cities and enjoy moments with my parents. And did I mention hang out with an adorable dog?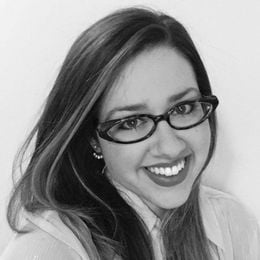 Mantha Petrovich
is an associate development officer at Twin Cities PBS. She has a love for baking, a passion for television and enjoys petting strangers' dogs.