Why More Couples Are Dating Long-Distance
by
Hannah Black
Between our generation being the most educated ever and technology keeping us more connected than ever, the old saying "you can't have it all" is a thing of the past. Today's couples with independent career ambitions are flipping the script on what it means to be in a supportive relationship.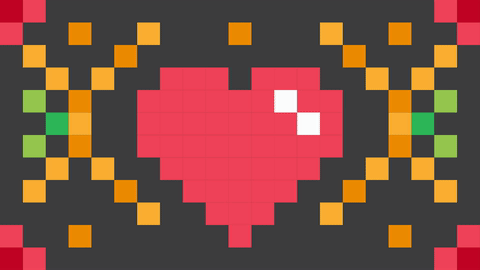 According to a survey conducted by PricewaterhouseCoopers of 44,000 of its employees, not only are millennials more tech-savvy and global-minded than previous generations, but "a balance between their personal and work lives is more important to them."
Young adults today are ready and willing to make their careers and romantic partnerships work together, even if it means having to strike a compromise. For many couples, that means maintaining a long-distance relationship to establish their careers independently first.
'Compromise' isn't a dirty word
Kevin Fekete and Micheala Sosby met in fifth grade, became good friends and began dating their sophomore year of high school. Because they'd never been with anyone else, they decided to break up when they went away to different colleges.
After about a year and the realization that "everyone else sucks," they got back together and began their now two-year long-distance adventure.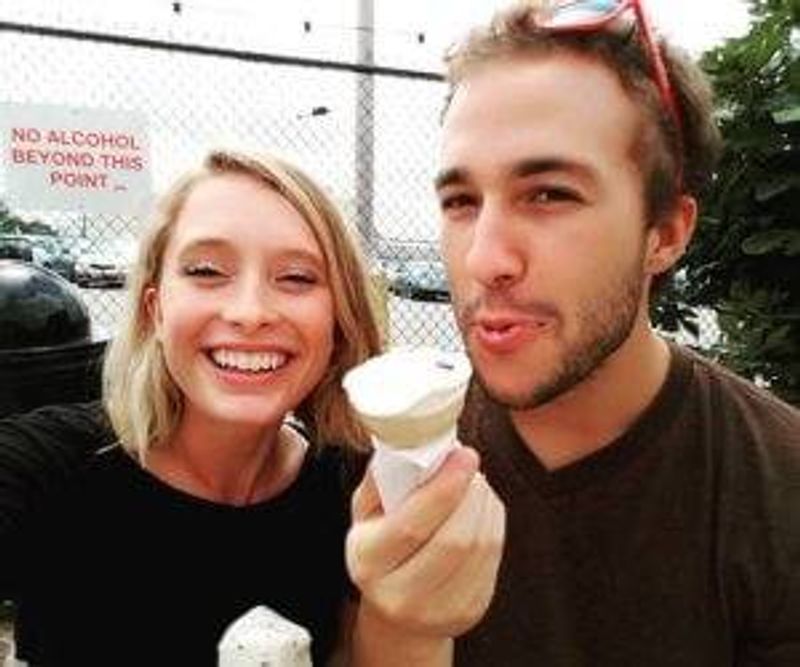 "He always listens to my crazy dreams—and I think that's what he likes about me," Sosby said. "Quite frankly, you spend a majority of time at work, so you should prioritize that."
Sosby is currently pursuing an MBA and is an intern at NASA's Goddard Space Flight Institute in Maryland. Fekete is studying pharmacy at Purdue University in Indiana.
"Our compromise was long distance—that's the way we could do it," Fekete said. "We both think we have great opportunities and we want to prioritize that and our relationship."
Alex Dzurick will soon follow his boyfriend of five-and-a-half years, Jamey Kelly, to a new location for the second time. The two met during their undergraduate studies at the University of Missouri. After graduation, Kelly moved to Illinois to pursue a graduate degree, with Dzurick eventually following after he finished his undergraduate degree.
When Kelly left Illinois to start a job in Philadelphia two years later, Dzurick worried more about being socially isolated than any difficulties they might have doing long distance for a second time. Dzurick felt he didn't have the same built-in community in Illinois as he did in his college town, which is only a 30-minute drive from his hometown. But this struggle didn't keep him from being supportive of his partner.
---
It's about knowing that Jamey isn't leaving to spite me­­—it's about the next step, it's about dreams, it's about aspirations," Dzurick said. "He's off doing what he needs to do."
As of July, Dzurick is in the process of moving to join Kelly in Philadelphia.
How to make it work
According to a 2015 study published in the Journal of Sex and Marital Therapy, couples "in long-distance dating relationships are not at a disadvantage. The characteristics of the relationship and the people involved are more accurate predictors of a positive outcome than how far apart you live from one another. (There are lots of interesting statistics about LDRs, though.)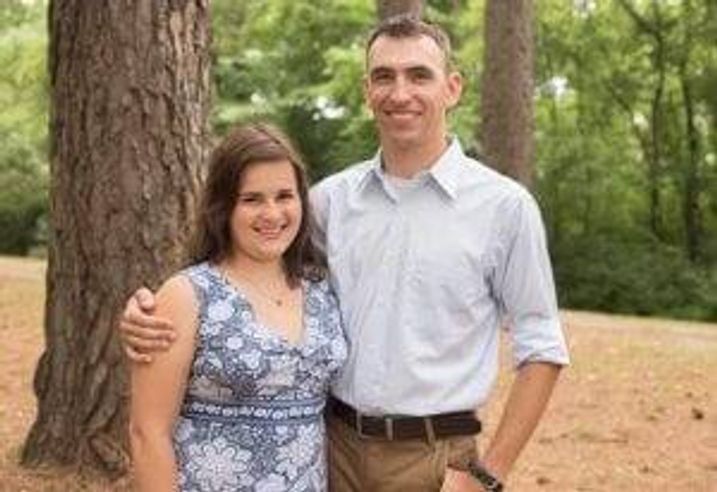 One common thread for long-distance partners is the use of technology and social media platforms as a positive force for staying connected. Apps like Couple provide an intimate social media experience for two and can help long-distance couples create a digital space just for themselves (you can "kiss" using your thumbs via your smartphone screens). Some couples maintain a weekly online date night, using Google Hangouts' screen-sharing capabilities to watch a movie together.
"Life can get hectic and crazy, but if you schedule (time to talk), it shows your significant other that you're trying," Fekete said. "In this age of tech, long distance isn't easy—but it is much easier to be connected."
Boston-based musician Amy Hoffman and her girlfriend, Stephanie Popoff, met working on cruise ships a year and a half ago and quickly became friends.
When they started dating officially, Popoff had a contract working on a ship in Europe. Hoffman said that one of the most important things the couple has done while dating long distance is including one another in their home lives even though they're apart. They share stories about friends and activities to familiarize one another with their day-to-day lives.
"When she finally visited Boston, she knew who she was meeting," Hoffman said of Popoff, who is currently living in Canada. The couple hopes to move in together in the near future.
Sometimes, though, couples don't have the advantage of immediate technological connection.
Amber Colvis discovered she could fit seven to eight sheets of paper in an envelope with one stamp when her husband, Calvin, was away at basic training in Fort Sill, Oklahoma. She now sends her letters to Fort Knox, Kentucky, where Calvin, an Army officer candidate, is currently participating in advanced camp.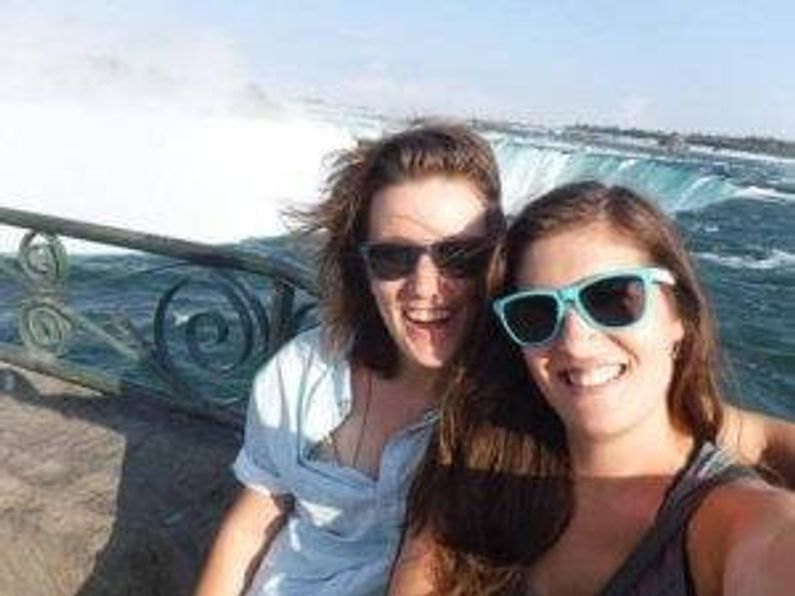 And when Brandi and Chaz Pruente first started dating in 2004, Brandi, now a high school French teacher, was planning to teach in France for a year. The two decided to continue to pursue the relationship anyway, in a time before Facebook or FaceTime.
"I know this makes me sound old, but people today have it a lot easier than we did," Chaz, a project architect, said. "We didn't have the technology that people have today. I remember getting a one-minute warning when we would be talking on the phone that my calling card was going to expire."
Their families conspired to have Chaz surprise Brandi in France around Christmastime, and during his visit, he proposed. Despite humble technological beginnings, they have been happily married for 10 years and have three young children.
Choosing an endpoint
Couples said it was important to choose a date in the future when they planned to reunite, hopefully for good.

Hannah Haynes has been with her partner, Griffin Johnson, for more than five years. For two of those years, not including a nearly four-month stint where Haynes was studying abroad in Brussels, Belgium, the couple was long-distance. But the plan to be together permanently in the same city was always concrete: both now attend the University of Missouri—Haynes as an undergraduate and Johnson as a graduate student.
"I find it very, very hard to imagine a long-distance relationship working if you have no light at the end of the tunnel," Haynes said. "What makes it worth it is the person and that, eventually, you'll be in the same place."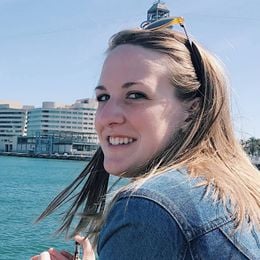 Hannah Black
is a journalism student at the University of Missouri who regularly eats Chipotle burritos three times a week. You can often find her in her happy place at a local coffee shop. She has worked for the Columbia Missourian, the Grand Forks Herald in North Dakota, and a policy news website in Brussels, Belgium. Follow her on Twitter and Instagram @hannahcblack.