What Next?
Coronavirus has changed the way I think about milestones in my life and relationship.
by
Gretchen Brown
This article is part of Rewire's Coronavirus: Information You Can Use series.
I used to love the Adam Sandler movie "Click," about a guy who gets a magic remote that can pause, rewind and fast-forward through time.
"Click" was a classic pre-2008 recession movie, set mostly in a Bed Bath and Beyond and featuring a husband who hates his wife. It doesn't age well.
But as a 13-year-old, I imagined what it would be like if I could pause life during my favorite moments. That's one of the first ages you really realize how fleeting time is, right?
Fourteen years later, in the midst of an international pandemic, it seems as if I got that pause button I always hoped for. Plans are put on hold. Milestones hover in the air.
I'm one of the lucky ones. I am healthy. My friends and family are healthy. The coronavirus, so far, has just forced me to work from my tiny studio apartment, a small price to pay for safety.
Like most folks I know, my life is on pause for the time being.
I am in a relatively new relationship. Last weekend, my partner was supposed to meet my parents for the first time. Due to social distancing recommendations from the government, that didn't happen. It probably won't for a long time.
A lot of other firsts won't, either. First wedding we attend together? It's likely cancelled. First weekend away? On pause.
Yesterday, our governor issued a "stay at home" order, beginning today. We'll have to decide whether to quarantine together or apart. Apart could mean being separated for weeks, like we're in a long-distance relationship. Putting face-to-face time on pause.
It's strange to think about. Because, of course, time isn't actually paused. But the milestones that we usually use to mark life and relationship stages — those aren't going to be possible in the months ahead.
Life as we know it has changed
Call routines and traditions silly if you want, but they give our lives structure and stability. Making our lives more predictable protects us against anxiety. That's how folks have coped with animosity throughout history.
So how do we make sense of a world temporarily without them?
I'm 26. Throughout my twenties, milestones have been sort of guide markers that tell me where I'm supposed to be at each stage in my life.
Most of the time, I think they're pretty ridiculous.
But now that I'm living in a world where hitting another benchmark isn't possible for the time being — where there's no schedule for me to follow — it's easy for life to feel monotonous. Scary, even.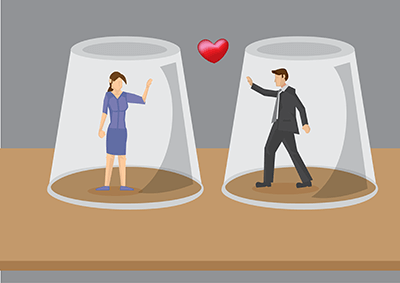 One of my friends is a college senior. Two weeks ago, the college closed due to the pandemic, and she and the other students were forced to leave campus. She's finishing up her classes online.
For her, there's no closure for the life she was living. No cap and gown, no promenade. She'll finish up her classes online, and that will be that.
That's sad even without the threat of a coronavirus pandemic looming in the background. She's scared and heartbroken, all at once.
Finding ways to connect
Some people are figuring out how to keep those milestones alive, even in the middle of all this.
A friend from college got married on Saturday — her wedding live-streamed on her Facebook page.
Though it probably looked a lot different than she'd imagined — there were just a handful of folks inside the church, instead of hundreds — it was still beautiful. She looked happy.
It wasn't necessarily the milestone that was so important. It was the fact that 1,000 of her friends and family wanted to watch that milestone and celebrate with her, even from miles away.
Seeing that made me realize how important connection is through all this. I'm far from the only one.
Some folks are even calling for the end of the phrase "social distancing," in favor of something more descriptive. Because it's not social distancing or isolation that we're after. It's physical distancing, but social connection.
After all, the coronavirus pandemic hasn't cut me off from my partner — it's actually brought us closer together.
While we still only see each other about once a week, we've started calling each other more frequently, playing trivia on his Amazon Echo over Facetime.
And when we are together, the coronavirus has forced us to get creative with how we spend our time. Dates aren't going to new restaurants anymore. They're going on walks together. Or watching a movie.
My mom always tells me that the best things that have happened in her life weren't planned. Nothing goes exactly the way we want it to, and that ends up being OK.
And while I like to block out of my mind that she's probably talking about my brother and I (oops!) the sentiment is true.
Milestones will happen when they happen. In the meantime, we'll make our own ones. And we'll survive the best we can.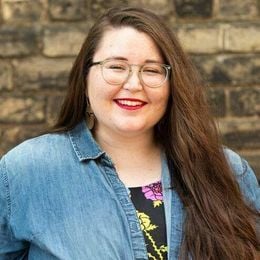 Gretchen Brown
is an editor for Rewire. She's into public media, music and really good coffee. Email her at
[email protected]
, or follow her on Twitter @gretch_brown.