How to Cope With Reemergence Anxiety During COVID
Advice for safely navigating life in the "new normal."
by
Anika Nayak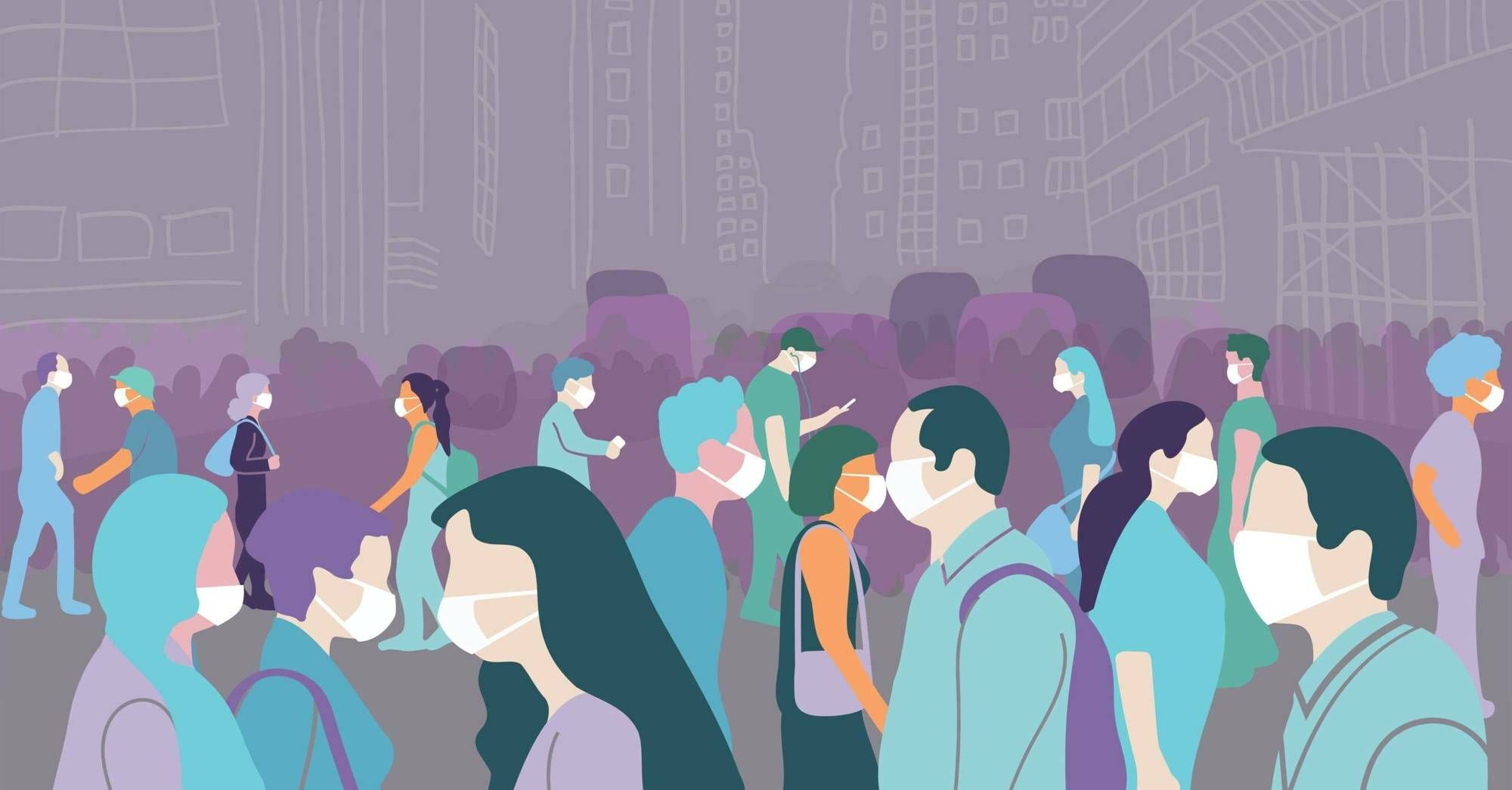 This article is part of Rewire's Coronavirus: Information You Can Use series.
As the coronavirus pandemic continues, mental health experts have seen increasing rates of anxiety in the U.S., especially among young adults. 
For many, stress has had a negative impact on sleep, led to increases in substance use and alcohol consumption, and exacerbated chronic health conditions.
"From the spreading of the virus itself to drastic lifestyle changes to fear about the future, it's normal to be feeling worried at this time," said Dr. Nina Vasan, an assistant professor of psychiatry at Stanford Medicine and Chief Medical Officer of Real, an on-demand therapy platform.
Now, as parts of the country have started re-opening, there may be even more stress around navigating life in the "new normal." Activities that once seemed safe have to be conducted with extra precautions, like wearing a mask and social distancing. 
"The world we knew pre-pandemic is greatly different now," said Dr. Jessica Gold, an assistant professor of psychiatry at Washington University School of Medicine in St. Louis.
"New transitions, such as communicating with others in masks six feet apart, can spark emotional changes. For many individuals, the idea of re-entering today's society with the current circumstances can be overwhelming." 
If you're feeling anxious about re-entry, here are a few ways to cope with your emotions while safely navigating the ongoing pandemic.
Understand that you are not alone
"Oftentimes, people think that they're the only one experiencing all of these feelings," Gold said. "However, that is completely not the case. Due to a lot of stigma around mental health, people may feel ashamed talking about it out loud." 
Everyone feels uncertain about navigating this pandemic. Some may show it, others may not. Regardless, it's important to know you are not alone in what you're experiencing. 
Gold recommends starting new conversations around this, which will help to destigmatize mental health. Creating a safe space to talk with others is also good for your own mental health too.
"It's always helpful to have a person you can talk to about your feelings. If you feel comfortable, then you can open up to new people," she said.
Vasan suggests sharing your feelings with people you trust first.
"Reach out to a loved one like your best friend, partner or parent about your thoughts," she said. "Chances are they are experiencing similar emotions and will feel a sense of relief in hearing they are not alone." 
Use mindfulness techniques to stay grounded
In these times, it can be difficult to accept new adjustments to everyday life, whether it's having to attend class six feet apart from your classmates or wearing a mask to a hair appointment.
While it may seem limiting, it's important to focus on what you can control. 
"There are many different ways of coping with anxiety — find what works for you," Gold said. "Mindfulness practices, meditation, deep breathing, taking a walk — simple things like these can help you stay grounded."
Gold recommends that you try these techniques at school, work, the grocery store, or whenever you start feeling stressed. They will also help you become aware of your anxiety, rather than avoiding it.
"When using coping mechanisms, teach yourself that you can handle the situation instead of walking away from it," Gold said. "If you avoid anxiety, it can get much worse and become a much bigger fear than what you're experiencing now."
Take small steps before big leaps
If you get called back to work or school, Gold recommends starting with a few small steps to practice embarking on those endeavors.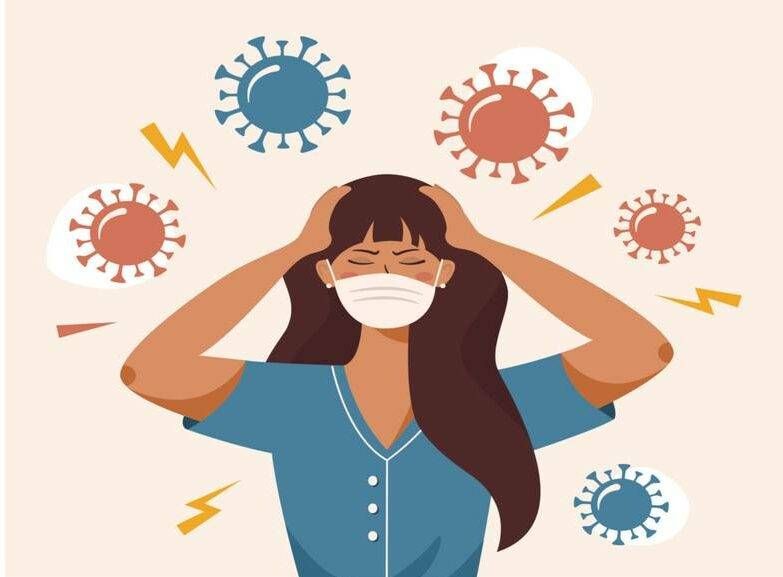 "If you have to wear a mask at work or another activity for a long period of time, prepare for what it would look like. Practice wearing a mask at home for that time and try to structure breaks in your routine," Gold said. 
"If you're someone who doesn't like wearing a mask, take it off for a few moments, perhaps in your car or somewhere safe outdoors." 
These tiny steps may feel insignificant at first, but can make a huge impact mentally when you venture out of your home. 
In order to maintain a sense of normalcy, try engaging in activities as you did prior to the pandemic. Social connection is healthy and may help boost your mood in these times of darkness. 
"Whether it is safely scheduling downtime with your co-workers or lunching with your classmates, make sure you do not isolate yourself," Gold said. 
Seek professional help if needed 
While these suggestions may be helpful in coping with pandemic-related anxiety, they're not a replacement for professional care, which can now often be attained virtually through telehealth appointments.
"If your anxiety comes to a point where you are having a hard time taking care of yourself, contact the medical community," Vasan said. "Reach out to your primary care physician, a psychiatrist, a clinical psychologist or a therapist."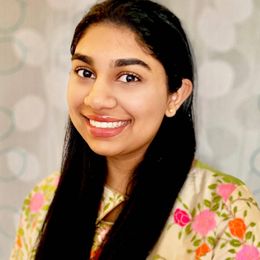 Anika Nayak
is a freelance journalist, specializing in health and wellness. She is particularly interested in medical innovations. Follow her on Twitter @AnikaNayak.