Do We Need More Contraception Options for Men?
by
Sophie Ouellette-Howitz
It's been nearly 60 years since the FDA approved hormonal birth control for women. In that time, options have expanded from the pill to the patch to the IUD and beyond.
But for men, the options haven't changed. If they want to take control of their own fertility, they have two choices: condoms or a vasectomy.
Between shifting sexual norms and population growth since the birth of contraceptive medicine, Stephanie Page, a professor of medicine at the University of Washington, believes it's time to think about why comparatively little work has been done to develop contraception options for men.
"Women bear the burden of pregnancy," Page said. "That was the initial driver for developing contraception, and appropriately so."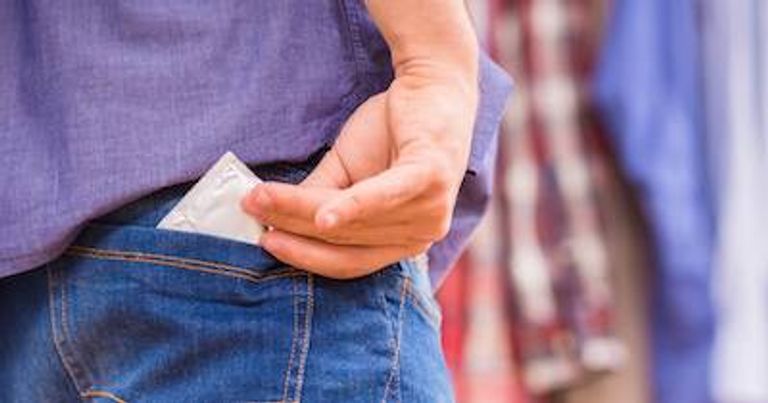 Now, with the ideal family size smaller than in past decades and a growing desire for more birth control options, some scientists believe it's time to even things out. And that's exactly what Page is working to do, as a member of a national network that evaluates novel approaches to male contraception.
Page, who trained as an endocrinologist and calls herself a feminist, has a longstanding interest in reproductive rights. Developing effective, reversible contraception options for men allows her to marry her scientific interests with her social interests.
"Nothing touches on public health like contraception," she said.
In March 2018, Page and a team of researchers announced results from a 100-person randomized control study showing that a once-daily male birth control pill appeared to lead to hormone changes that would block sperm production. To put it colloquially, the men taking this pill would be shooting blanks.
"The overwhelming response I get when I talk to people about this work is, 'That's awesome! Can't wait!'" Page said.
The importance of options
Before the pill existed, the most commonly used birth control methods were condoms, diaphragms, rhythm (meaning abstaining from sex during the fertile phases of a woman's menstrual cycle) and withdrawal, in that order, said Logan Nickels, director of programs at the Male Contraception Initiative, a nonprofit working to build public support for male contraceptives.
"All of these methods, however, are coital-dependent, meaning they interfere with the act of intercourse, and in some cases, with couples' sexual pleasure," Nickels said.
Hormonal birth control for women, especially once researchers fine-tuned away many of the side effects that accompanied early iterations, offered freedom from that.
But it's clear that there's still room for a wider breadth of birth control options. According to statistics shared by the Guttmacher Institute, 95 percent of unintended pregnancies can be attributed to the 32 percent of women who either use contraceptives inconsistently, do not use contraceptives at all or have a gap of at least one month in use.
"We are working toward the day when there is a menu of contraception options for both men and women, so that every couple can choose an effective, safe, reversible option that fits their health and lifestyle," Nickels said.
Men want to take responsibility
Strong evidence indicates that there has been a shift in how men think about their role in the conception process, said Nickels, both in the United States and in countries around the world. Approximately one out of every two men surveyed over the past 15 years said he'd be willing to use new male contraceptive options, and women "overwhelmingly respond that they would trust their partner to use contraception."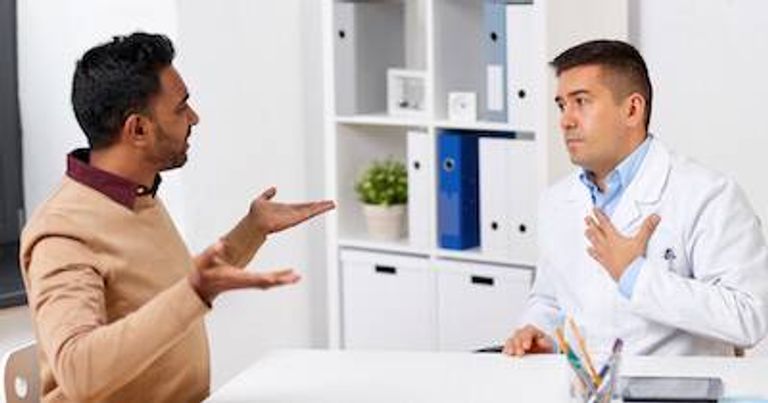 "For various reasons, including the rise of the #MeToo movement, there's growing interest in men taking responsibility for their own fertility," Page said.
The men who enroll in the trials she's worked on come from all different walks of life and have diverse reasons for participating.
---
"Some of them are fathers who've seen the demands being responsible for contraception placed on partners, some are single men who have felt disempowered when it comes to controlling their fertility, and some are people who've heard about what we're doing and just want to be part of it."
'The science is really there'
And diversifying our options would likely make a difference in people's lives. A recent modeling study conducted by researchers at the Male Contraception Initiative found that the availability of more contraception options for men will lead to a significant decrease in unintended pregnancies.
"The potential impact is especially great," the researchers noted, "in settings where current use of contraception is low and if novel methods can attract new contraceptive users."
Currently, men account for 18 percent of contraception use, Page said. She believes that more reversible options will increase that number, and the modeling study shows that even a relatively small uptick could be quite impactful.
Page is currently running a four-month, follow-up study to measure how well the prototype pill suppresses sperm production. It's too soon to draw any scientific conclusions, but everyone's doing great so far, she said.
"The science is really there, a lot of it comes down to long-term studies and having the investment to do them."

Sophie Ouellette-Howitz
 is a freelance writer and former rugby player living in Portland, Oregon, whose passions include black coffee, impractical shoes and petting as many cats as possible before she dies. She teaches writing for Elephant Rock and is a nonfiction reader for Orison Books. Her writing has appeared or is forthcoming in SELF, Pigeon Pages, Past Ten, the Portland Mercury and other publications. Follow her on Twitter and Instagram @ohphiesay.