Want to End Conspiracy Theories? Improve Media Literacy
by
Katie Moritz
Because of confirmation bias, our brains love fake news. We tend to believe untrue things we read when they bolster what we already suspect. But, as we've learned, fake news ultimately hurts us. And it's up to each one of us to separate the real news from conspiracy theories.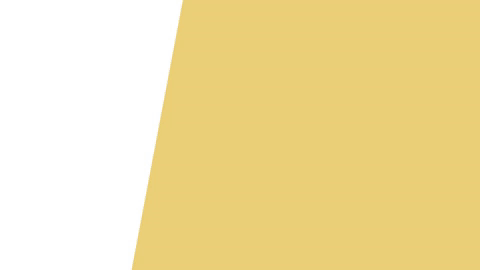 Having a better understanding of how the media works can help, new research suggests. People who have a better grasp on how news gets reported, produced and published are less likely to believe in conspiracy theories, even the ones that temptingly align with their political beliefs.
If you know how stuff works...
By analyzing the survey results of almost 400 people, Stephanie Craft, a journalism professor at the University of Illinois, and her team discovered that "individuals who give credence to conspiracy theories know comparatively little about how the news media work," according to their paper.
In this study, "conspiracy theory" can be a stand-in for any kind of false information that circulates, like fake news, said Seth Ashley, a researcher on Craft's team and an associate professor of journalism at Boise State University.
The team also discovered that "the greater one's knowledge about the news media—from the kinds of news covered, to the commercial context in which news is produced, to the effects on public opinion news can have—the less likely one will fall prey to conspiracy theories."
This was true even when the conspiracy theory fell in line with the person's political leanings. Of the participants, 195 were identified as liberal, 126 were conservative and 76 were neither liberal or conservative. The 10 conspiracy theories they looked at were split evenly to resonate with liberals and conservatives.
Five liberal-associated conspiracy theories tested by the team included the U.S. government knowing about the 9/11 terrorist attacks before they happened; Republicans clinching the 2004 presidential election through voter fraud in Ohio; and the link between childhood vaccines and autism. The results showed that liberals with more media literacy were less likely to believe any or all of the five theories.
The same went for the conservatives in the study. The right-wing conspiracy theories included Barack Obama not being born in the U.S.; global warming being a hoax; and the Affordable Care Act authorizing so-called "death panels" to make end-of-life decisions for Medicare recipients.
Nobody's immune
Anyone, not just "the proverbial nut-job," can fall for conspiracy theories, especially when they're politically enticing, the researchers wrote in their paper: "The power of a compelling narrative and one's pre-existing biases are often no match for conflicting information."
That's why it's important to be aware of how newsgathering works—and you can check out some great insights here.
Being an informed news consumer—for example, knowing the difference between a news article and an opinion piece, and  that most news organizations are for-profit businesses—can help you separate the wheat from the chaff. It's more productive than complaining about fake news or trying to change people's beliefs, Craft pointed out in a news release about the research.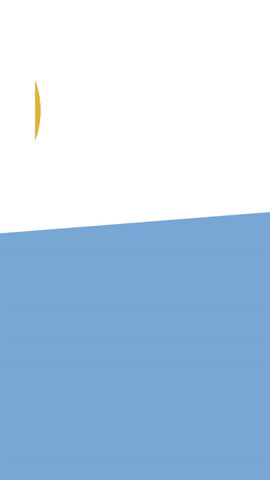 It might be tempting to systematically debunk your uncle's favorite conspiracy theories by engaging in a political debate with him. But "it's hard to change someones preexisting views about the world," Ashley pointed out.
Talk about media, not politics, to sway someone
Education on the media is a less politically charged way to shift someone's opinion, but seems to be effective.
"It's good news that if you teach people about the news media system, that might be a more effective way to get them to question false information than to question their political approach to false information," he said. "If by doing that it makes them more skeptical about false information, that could be a really good thing."
And being more aware of how the media works can help you be more engaged with what's going on in the world. Previous research Craft and Ashley worked on showed that college students who took a media literacy class were more likely to consume news and be aware of current events.
Media literacy is also linked to civic engagement and voting, Ashley said.
"One of the tricky areas for people in the news literacy area is you want to encourage skepticism, you want to encourage people to be actively thinking about news, not just consuming it like candy," Craft said in the release. "But there's kind of a fine line between being a skeptical news consumer and a cynical one, where the cynical one would just think, 'Oh well, they all make stuff up, they all do it, it's all wrong.' That doesn't serve anyone, either."
---
"The big question for media literacy is 'Who's sending this message and why is it being sent?'" Ashley said. "If you can answer those questions about everything you see, that's a good start."
How can you be a more responsible news consumer?
Knowing the differences between your friend's Facebook posts, The New York Times and Breitbart News as information sources, for example, is a great start. Not all information you see published on the internet is gathered or vetted in the same way.
Ashley shared a few additional tips for thinking critically about the news:
1. Seek out news from a variety of sources.
2. Research these sources to find out their histories, business models and political affiliations, if any.
3. Follow news stories over time and see how they develop, rather than forming an opinion based on one moment in time.
4. If a story references reporting by another news organization, go to the original report.
The bottom line? We should engage in "basic critical thinking and analysis that we maybe don't learn as much in school as we once did..., just approaching things skeptically and analytically," Ashley said. "People who are more savvy and analytical are less likely to be taken in by false information."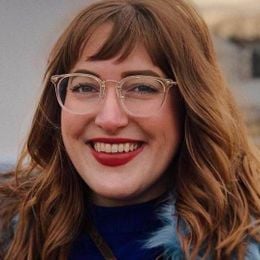 Katie Moritz
was Rewire's senior editor from 2016-2020. She is a Pisces who enjoys thrift stores and pho. Follow her on Twitter @katecmoritz.