How Colleges Are Training Students to Help Peers at Risk for Suicide
The programs hope to end the awkward silence around suicide in young adults.
by
Heather Morrison
This is part of a series of stories to bring awareness to the issue of suicide, in honor of National Suicide Prevention Month. If you or someone you know needs support, contact the 24-hour National Suicide Prevention Lifeline at 1-800-273-8255.
Two students at Stanford University died by suicide. A University of Florida doctoral student, University of Buffalo law student, Texas State University student, 20-year-old University of Colorado Boulder student and a student at Claremont McKenna College in California died by suicide. And Denison University in Ohio canceled classes after a female student died by suicide.
All in 2019.
One in five college students reported thoughts of suicide, according to a 2018 study by researchers at Brigham and Women's Hospital. And it was the second-leading cause of death among people ages 10 to 34, according to the CDC.
Now colleges are training students to help peers who are at risk for depression and suicide.
---
"A lot of times you may not ask a friend if they're feeling bad because you don't know what to do if they say they are," said Mark Goulston, author, former University of California, Los Angeles professor and suicide specialist.
Silence is the most common response when you tell someone you've been thinking about suicide, said Laura Lewis, assistant director of Suicide Prevention Program at The Ohio State University.
That needs to change, she said.
"We're silent often because we're afraid. We don't know what to say or we're afraid we're going to say the wrong thing."
It isn't about being someone's therapist
Ohio State's REACH program has a staff of 13 — doctoral students, undergrads and a new full-time reach coordinator — along with nearly 50 volunteers to offer 90-minute trainings to students, staff and faculty.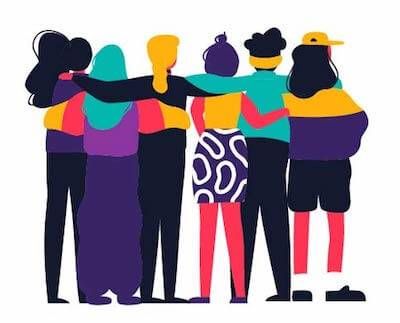 The university also recently started training other colleges and universities on its curriculum.
The training is about understanding suicide, walking people through those moments and where and how to get help.
"We're not training people to be intervention specialists," Lewis said. "We're not training people to do counseling."
The goal is to leave the training more empowered, confident and knowledgeable about "what do I actually say or do when I'm worried about somebody," she said.
Seven in 10
This kind of training is important because seven in 10 people younger than 25 will tell a friend they're having thoughts of suicide, rather than telling an adult, said Greg Hudnall, founder of HOPE Squad, a school-based peer support team that partners with local mental health agencies.
"We don't want the peer they disclose to to be the only person in the world that knows this information about them," said Doreen Marshall, vice president of programs for the American Foundation for Suicide Prevention. "And to feel a burden that I've got to find a way to help this person" and not know how.
Hundall, a former principal, experienced firsthand a student telling more than five of their peers they were thinking of suicide. None of them told an adult.
"We knew we needed to do something different," he said.
In 1997, when he had to identify a student who died by suicide in a park near the school, he left sobbing and vomiting, he said.
"It was difficult, so difficult," Hudnall said. "I made a vow to do everything I can to prevent suicide."
Who needs to be trained?
More and more colleges are starting to include it in their freshman orientation or as a requirement during their first year.
Recently, the University of Iowa entered in a $100,000 three-year contract with Kognito to create a training for first-year and transfer students.
This fall, students "will be required to complete the new module, as part of their entry to the university, which will be folded into Success at Iowa online class," University Counseling Service director Barry Schreier said.
"The online course teaches students information they need to adjust to life in college, including... how to identify suicidal tendencies among their peers," he said.
But it's not just for students. The training will also be available to faculty and staff.
"The goal will be to train as many people on campus as possible," he said. "We are optimistic that this program will empower students to spot warning signs in their peers and give them the tools to take action to help one another."
But Ohio State's training remains on a volunteer basis — and there's a reason for that.
It's a complex, sensitive and emotionally triggering training, Lewis said. Not everybody is up for that, she added.
"We're not interested in forcing anybody to take this training," she said.
And they don't need to — there's no shortage of volunteers.
What do students need to know?
Campus counseling centers are not typically open 24 hours a day. That's why it's important that students know where they can turn for support at any time, said Ludmila De Faria, co-chair of the College Mental Health Caucus of the American Psychiatric Association.
In California that just got a little easier.
All student IDs for those in 7th grade through college at public, private and charter schools will have suicide prevention information printed on the back.
It's important people memorize the phone number, Goulston said.
"Just like you should probably know CPR, you should probably know the suicide prevention landline number" so you can help someone in need, he said.
In August, the Federal Communications Commission recommended changing that 10-digit number, 1-800-273-8255 (TALK), to a simple three-digit one: 988.
Leaving college campuses
The benefits of suicide prevention training don't stop when students graduate. A student might take this course but never use it during school. But, Lewis said, that doesn't mean they won't use it at their first job.
Taking the lessons students have learned from the training into the workforce could have a huge impact on businesses, De Faria said.
"There are a lot of employees who don't know about employee assistance programs," she said.
But this generation will likely find it far more normal to ask HR on their first day about available mental health programs.
"Now we have this educated and informed generation going out and feeling like, 'You know people get blue sometimes, stressed out and anxious,'" De Faria said. "'And where is help located? How do you guys deal with that?'"
Some of the people trained as HOPE Squad members have already entered the workforce. HOPE Squad is currently working with the the VA at two military bases and at two companies in Texas and Utah.
The training isn't just about suicide prevention. It's also about recognizing when someone isn't OK.
"We're about saving lives, there's no doubt about that being our core mission," Lewis said. "But I think we're also helping people to keep their eyes open."
That could transform jobs that require teamwork.
"We're bettering humankind," she said.
Additional articles from our Suicide Prevention Awareness collection include: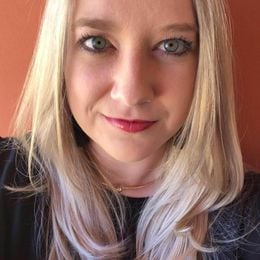 Heather Morrison
 is a freelance reporter based in Los Angeles. She reports on religion and disability rights. Follow her on Facebook, Twitter and Instagram for photos of her dog.