Temptation and Risk: Why do College Students Continue to Gather?
Four students weigh in on partying during the coronavirus pandemic.
by
Madeline Halpert
This article is part of Rewire's Coronavirus: Information You Can Use series.
The Coronavirus pandemic has more than 90 percent of Americans living under stay at home orders.
Many of us have flooded social media with videos of social distancing pastimes, alone but together as we celebrate milestones, binge watch new series or pick up new skills. But the posts look a little different from folks who can't seem to resist seeing friends IRL.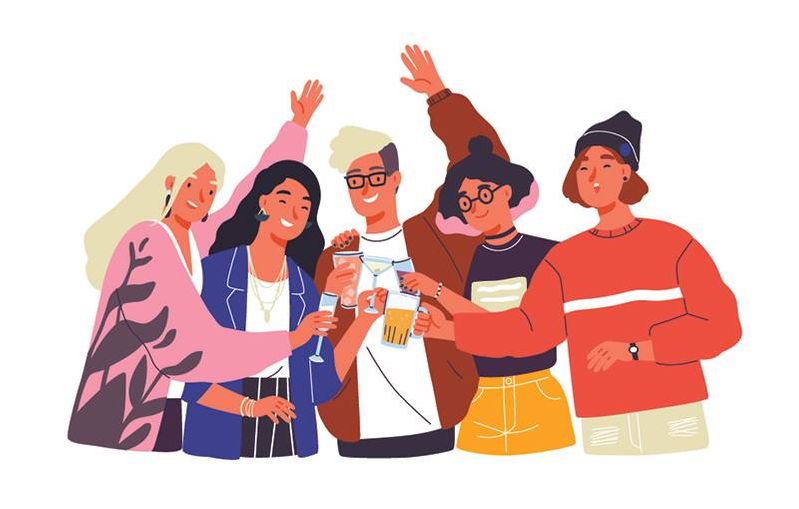 For some college students who remain on campus, surrounded by throngs of other young people, the temptation is too great — and perhaps the perceived risk too low. Whatever the reason, they continue to gather with small groups of friends, risking infection or fines.
We spoke with four college students to hear their perspectives on the coronavirus, sheltering on campus, and staying connected while physically distancing.
The need for connection
Brady Stein, a senior at the University of Kentucky, was one of the many who kept his spring break plans and visited New Smyrna Beach, Florida, with seven of his friends in late March.
Now back living on the University of Kentucky campus, Stein still occasionally gets together with friends for social activities. Last week, he had a bonfire with 10 to 12 of his housemates and friends from a neighboring house.
Despite the stay home order in Kentucky, which bans in-person gatherings, Stein doesn't find these hangouts to be problematic. He sees them as an opportunity to maintain social connection during a difficult period.
"I think a lot of people are different, and some people need that social interaction in their lives, especially at a time like this," he said. 
Stein said he knows that his social activities with friends and neighbors might increase his chances of contracting COVID-19, but believes this risk to be relatively low, since his social circle is more limited.
"It's the same people, and they're not coming into contact with other people," he said.
---
[ICYMI: Comic Artist Samantha Rothenberg Holds COVID Daters to Account]
The scenario is similar for other college students. On sunny days in April, on a popular University of Michigan off-campus housing street, groups of five to ten people often sit on front lawns, play drinking games and socialize within groups.
Emma Kern, a master's student at University of Michigan's Gerald R. Ford School of Public Policy, said that towards the beginning of the pandemic, before Michigan Governor Gretchen Whitmer had issued a stay home order, she got together with small groups of her campus friends.
"I was in this mindset of, 'Oh it's four people, it's not a big deal,'" she said.
She has since decided to restrict her in-person social contact and carefully follow the stay home guidelines. But Kern said there are more temptations when you're surrounded by other young people looking to party than if you're staying home with family.
Robin Speth, a senior at the College for Creative Studies in Detroit, Michigan, which has now become one of the major epicenters of COVID-19, said that his friends also struggled at first to accept the social distancing practices.
The weekend before St. Patrick's Day, his friends attended a house party and posted a picture of the party on Instagram. This outraged many from their circle, who weren't so sure this was the right time for them to be out partying.
"It's alright. The Tito's (vodka) kills the virus," his friends replied to the naysayers, Speth said.
He thinks there was a certain element of denial for his friends who continued to party. 
"Some of them were like, 'Well this doesn't affect us. We're young. There's no reason that I should stop my habits,'" he said.
At what cost?
All of this gathering has not gone unnoticed.
The University of Michigan Police Department has received some complaints that students are not following the precautionary measures outlined in the Michigan government stay home order. This bans 10 or more people from gathering together outside at their residence, even if they live in the same house.
The Police Department has been given authority to enforce this order, and can issue $1,000 fines, if necessary.
Melissa Overton, the Deputy Chief of Police with the University of Michigan Police Department and Public Information Officer with the Division of Public Safety and Security thinks that, ultimately, people might be violating the orders because they don't fully understand the rules of confinement.
---
"I think it's confusing to some people as to what they're allowed and not allowed to do, and what that looks like," she said. "But I couldn't go hang out at my neighbor's house, even if we're six feet apart, because you're supposed to stay home."
In addition to not fully understanding the confinement laws, some folks may not fully appreciate the impact the coronavirus could have on their lives.
"As a teenager or young adult, you think you're invincible," Kern said.
Stein agreed that he and his friends sometimes mistakenly feel they won't be affected by their choice to gather despite shelter-in-place orders.
"I feel like a lot of people don't really think it's a big deal until it impacts you directly," he said.
Physically distant ≠ socially isolated
Callie Teitelbaum, a sophomore at the University of Michigan, thinks that while some of her peers may not be taking all the necessary measures, the majority of young people are thinking seriously about COVID-19. She says that the reckless adults we're hearing about in the media make up only "a small cohort of our generation."
Some folks are seeing the value of limiting contact, especially as a means to shorten this strange suspension of "normal" life.
"We can save lives and come out of quarantine earlier than if we continue to cheat the system and meet up with our big groups of friends," Kern said.
Being physically distant from friends doesn't mean you have to be socially isolated, however. You can stay in touch while still respecting the rules and sheltering in place.
Kern enjoys virtual game nights with her family, Facetime sessions and socially distant walks outside, six feet apart from her friend. 
Speth said that his favorite activity has been getting back to snail mail. He and five of his friends started a group art collaboration where they mail each other a piece of paper after adding a drawing to the sheet. They used to do this activity together in person before the lockdown, and are now using it as a way to return to a sense of normalcy and connectedness during the time of coronavirus.
"At the end, you get to look at the work and see everyone's different styles and thought processes coming together," said Speth. "It's a really nice bonding moment.
"We wanted to continue this tradition through the quarantine, since it gives that feeling of being back in Detroit together doing what we like to do most."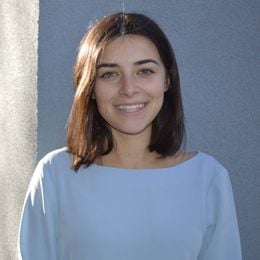 Madeline Halpert
 is a freelance writer and recent Fulbright scholar. She enjoys writing about topics that can impact change in a positive way. You can contact her at
[email protected]