How College Funding Cuts Are Hurting Students
by
Katie Moritz
The start of the Great Recession—an event that forever changed our expectations for life after school—is now a decade behind us. But for publicly funded colleges and universities, its ramifications are still being felt, and these schools are passing resulting shortcomings on to the students they are trying to serve.
According to a new analysis by the Center on Budget and Policy Priorities, state spending on higher education is still well below pre-recession levels. Resulting tuition hikes have caused the price of an education at a public college or university to rise to a point many families cannot afford. University offerings have suffered as schools have been forced to slim down course selections and cut programs.

In today's competitive job market, where a college education has never been worth more, it's getting more and more difficult to get one. And students forced to take on more student loans in order to get a diploma are delaying other traditional milestones of adulthood because of the financial pressure, such as buying a home or starting a family.
Crunching the numbers
At a glance, here are the greatest hits from the CBPP's analysis:
- Of the 49 states analyzed, 44 spent less per public university student in the school year ending in 2017 than in the school year ending in 2008, when the Great Recession began, even though state revenues have returned to pre-recession levels. The average state spent 16 percent less per student in 2017 than in 2008.
- In the past decade, 18 states cut higher ed funding by more than 20 percent. One state, Arizona, cut it by half. In the meantime, enrollment has increased.
- Thirteen states cut per-student higher ed funding between the 2016 and 2017 school years. The majority—36 states—increased funding in that same time. Across the nation, it rose $170 per student.
- Tuition at four-year public colleges has increased by more than $2,000, or 35 percent, since the 2008 school year, much faster than the growth of the nation's median income.
- In half of the states, tuition increases have not fully offset cuts to funding. Universities have had to cut staff and programs to keep their budgets balanced.
What this means for low-income students
According to the CBPP, low-income families are the hardest hit by the lagging return to pre-recession education funding.
The recession saw an increase in college enrollment, but tuition increases have caused enrollment gains to stall, the analysis found. Increases in median household income have not stayed on pace with increases to tuition, and lower-income students have hesitated to make the investment. This decreases the diversity of socioeconomic backgrounds on college campuses, making the student body more monolithic.
This also disproportionately affects students of color, jeopardizing campus' racial diversity, as well. The analysis sites a 2015 study by New York University: "All else equal, a $1,000 tuition increase for full-time undergraduate students is associated with a drop in campus diversity of almost 6 percent." In the years leading up to tuition increases, public two- and four-year colleges saw an increase in racially diverse enrollment.

Unfortunately, "tuition increases may push lower-income students toward less-selective public institutions, reducing their future earnings," the report states. "A large share of high-achieving students from struggling families fail to apply to any selective colleges or universities, a 2013 Brookings Institution study found... Another 2013 study found evidence that some high-achieving, low-income students are more likely to 'undermatch' in their college choice, in part due to financial constraints."
As a result, tuition hikes may inadvertently be setting students from low-income families behind, even once they've entered the post-college working world.
What you can do
A growing number of future jobs will require a college-educated workforce, according to the Center for Budget and Policy Priorities. Public colleges and universities rely on funding from state legislatures to continue providing accessible but high-quality educations. If you want to get involved with your state government's funding process, it's now easier than ever. Check out these simple tips here.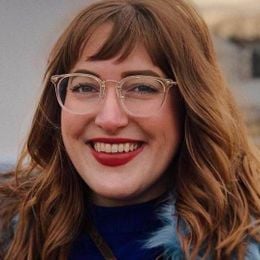 Katie Moritz
was Rewire's senior editor from 2016-2020. She is a Pisces who enjoys thrift stores and pho. Follow her on Twitter @katecmoritz.