Clubhouse Is Capitalizing on Diverse Content Creators, but Struggling To Meet Their Needs
The app is growing in popularity, but who is it leaving out?
by
Jireh Deng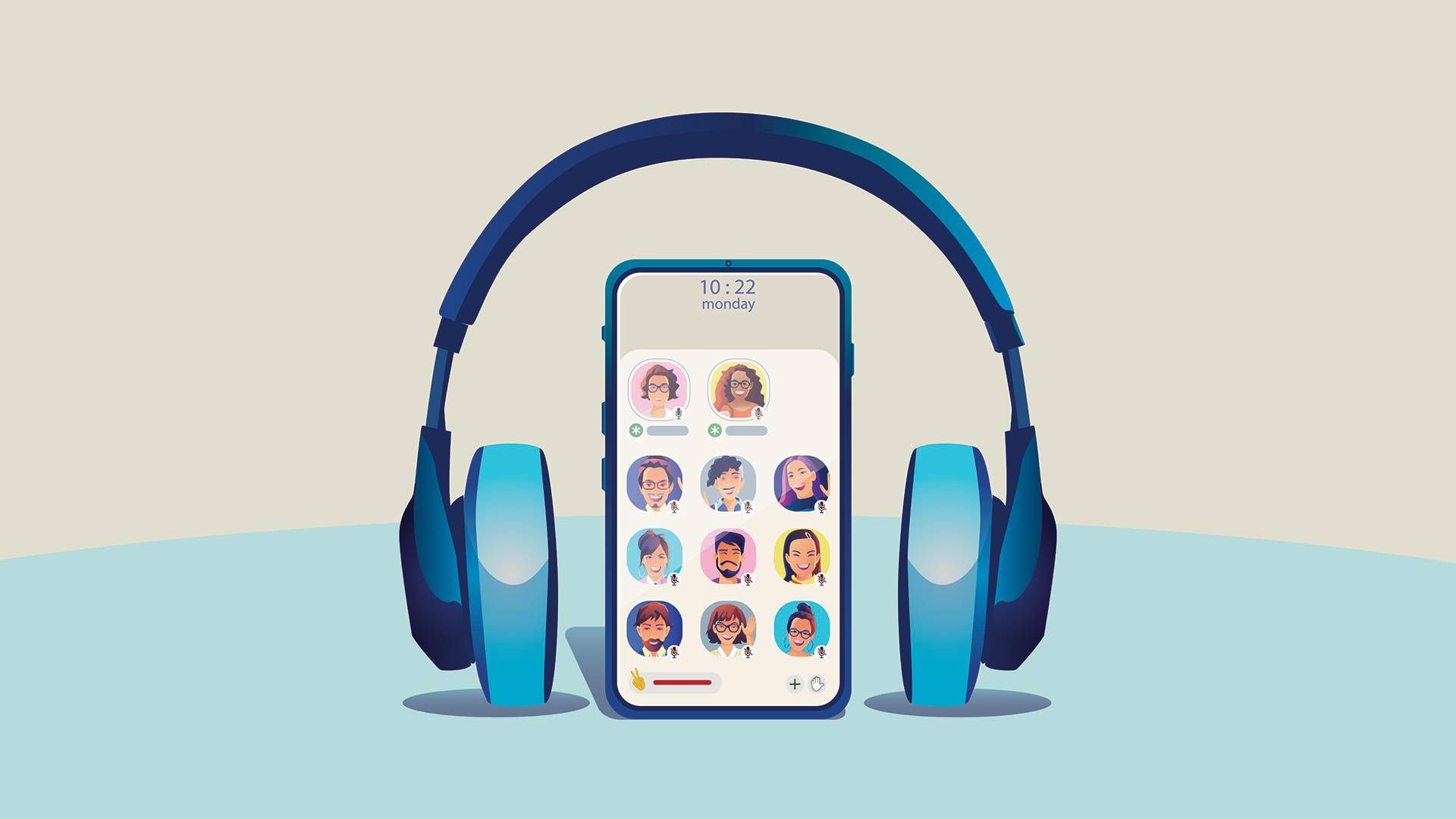 Clubhouse is just a year old and has already begun to dominate the social media sphere.
The app is currently valued around $4 billion and is based upon a simple idea: a large conference call, but with people all over the world.
Rooms with titles appear in the "hallway" of your app. When you click on a room you can join in on the conversation as an audience member, and raise your hand so the moderators can elevate your icon to the stage to speak.
You can follow your favorite celebrities and get notified any time they speak on stage to join them in that room.
What makes the app so enticing?
When it first started, with a few hundred users, Clubhouse was largely a platform for "tech bros" in the Bay Area to converse about the tech industry.
The invite-only app exploded after Black content creators and celebrities joined. Over 900,000 people downloaded the app in April, which touts conversations with celebrities and exclusive content.
Users can build a massive following just by moderating conversations and speaking in large rooms. 
Craig Watkins, a professor in the journalism department at the University of Texas at Austin, has spent years studying technological communication. He's watched other social media platforms expand because of Black content creators, and isn't surprised they have been an integral part of making Clubhouse culturally significant.
"[Black people] in some ways have been rendered obsolete or invisible in our technology story," Watkins said.
"But in many respects, they've been quite central to how these platforms have taken off, like how they become major resources for creative expression for civic life or social mobilization."
Watkins has written two books, Don't Knock the Hustle and The Digital Edge, investigating how young people, especially youth of color, interact in online spaces.
His research counters the idea that social media isolates teenagers and finds that youth are especially adept at using technology to enhance and expand their existing relationships.
"[Young people] use technology not only to create a product, a concept or deliver a service, but to build a community to get access to resources like information, or other forms of capital that support them, pursuing their creative aspirations," Watkins said.
Michelle Tran, 22, found professional opportunities through Clubhouse.
When Tran, a recent graduate from California State University - San Marcos, first joined the app in February, she explored rooms that happened to be discussing non-fungible tokens (NFTs). The information there piqued her curiosity, as high-profile celebrities talked about the significance of using blockchain to certify art.
Her blog, Involving Michelle, became a journalistic endeavor to record the artists, innovators and investors riding the new frontier of art and technology. 
Tran's work caught the attention of Justin Fredericks, the Chief Executive Officer of ART HOUSE, a new venture using augmented reality to enhance the work of artists. After a few weeks on Clubhouse, Tran received a job offer to work with ART HOUSE on marketing and content creation.
"It's so weird because you're in your bedroom, and nothing about your environment is changing, but you're talking to some of the most prominent figures within the industry," Tran said of her conversations on Clubhouse.
Who Clubhouse leaves behind
Even as Clubhouse has benefitted from the diversity of its content creators, some users say the founders of the app are still neglecting concerns about accessibility, safety and racism. 
Clubhouse prides itself on its exclusivity, and Tran herself has voiced concerns that the knowledge being exchanged isn't being shared with everyone. 
"I don't think the app is equitable," Tran said. "The biggest beneficiaries of this are people who are already rich and powerful."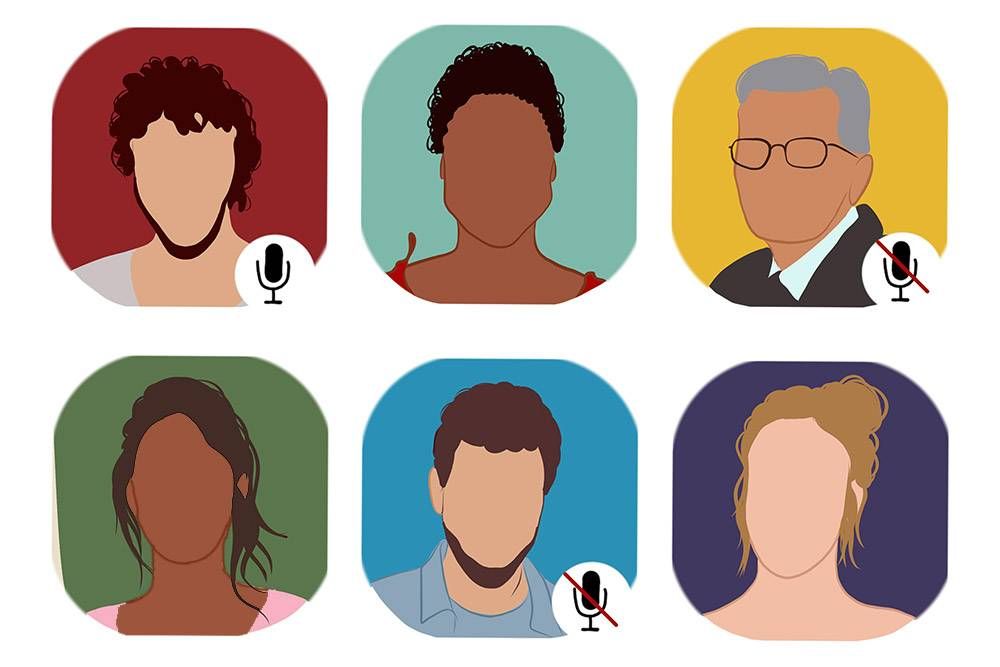 Clubhouse doesn't allow its users to record rooms. Even if a room is open to the public, only those with Clubhouse accounts can access the live conversation and participate in discussions, leaving behind people without an invite. The app is still in beta stages, and limited to a relatively privileged population with access to smart phones and an internet connection. 
When Brianna Ross, 23, an incoming doctoral psychology student at the University of Michigan, first joined the app, she thought the founders of the app were Black because of the content she saw in her hallway.
As she continued to use the app, though, she realized communities were not being heard.
"You can kind of tell that things are not where they should be simply because every single community on the app has had to create their own town hall," Ross said.
"There's a Black Town Hall, there's a Latinx Town Hall, there's an AAPI Town Hall, there's a 15 percent People with Disabilities Town Hall, and then there's also a Veteran's Town Hall."
These affinity clubs have become spaces where communities vent about social issues but also bring up demands the founders of the app are failing to address.
Because the app is audio-based, Ross expressed concern that communities in the deaf or hard of hearing community cannot participate in conversations without a third-party captioning service. Without built-in accessibility services, the burden is on moderators to ask speakers to introduce and close out with their names to make sure individuals using captioning can follow along. 
There are concerns for safety, too, as trolls proliferate on the app and block individuals from hosting conversations. Trolls can also harass users if their personal Instagram and Twitter accounts are linked to their profile.
Women, especially women of color, have complained about the silencing and the microaggressions they face, but the app has struggled to manage misinformation and abuse. In February, it employed only a dozen employees to manage its 6 million users.
Where will the app go from here?
When Julia Pereira, 26, joined Clubhouse, she was at first invested in the rooms that were specific to her profession. Pereira is a former labor organizer who works in public relations in the cannabis industry, and is interested in conversations about her industry and social justice issues.
After some time, though, she became burned out by networking on the app. She now enjoys using Clubhouse for more casual conversations, and finds the app a relief from other types of social media that are often inundated with advertisements and influencers.
She said she enjoys having the autonomy to curate her experience on the app. 
"The networking can honestly be so abrasive and the respectability politics of professionalism, and especially as like a woman of color, it's kind of toxic and off-putting at times," Pereira said. 
"I'd rather create genuine relationships with people that I might end up being able to support."
Recently, the app made it possible for influencers to receive direct payment from other users. The change could signal a shift toward the commodification of content, favoring its most popular influencers. It could mean advertisers may directly begin selling products through the app.
Watkins said conversations happening in the larger technology industry will affect the future of social media, including Clubhouse.
Once the app goes public, responding to concerns around data privacy, misinformation and abuse will be integral to its success.
"We now realize that it's no longer reasonable to think that the tech companies can self-regulate," Watkins said. 
"It's going to take outside solutions, outside agitation, outside research, outside activism, to force these tech companies to continue taking positions more seriously and [ensuring] people's privacy, people's dignity, people's rights."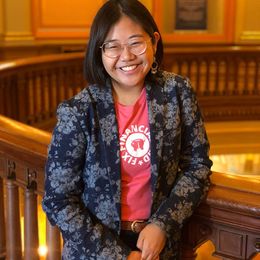 Jireh Deng
's work lives in "The Margins" of the Asian American Writers' Workshop, the podcast "VS," and more. She is a summer 2021 intern at the L.A. Times editorial desk. Follow on Instagram and Twitter @jireh_deng.