'Climate Change Is a Barrier to Our Future'
Zanagee Artis on the Green New Deal, organizing during COVID, and getting out the youth vote.
by
James Napoli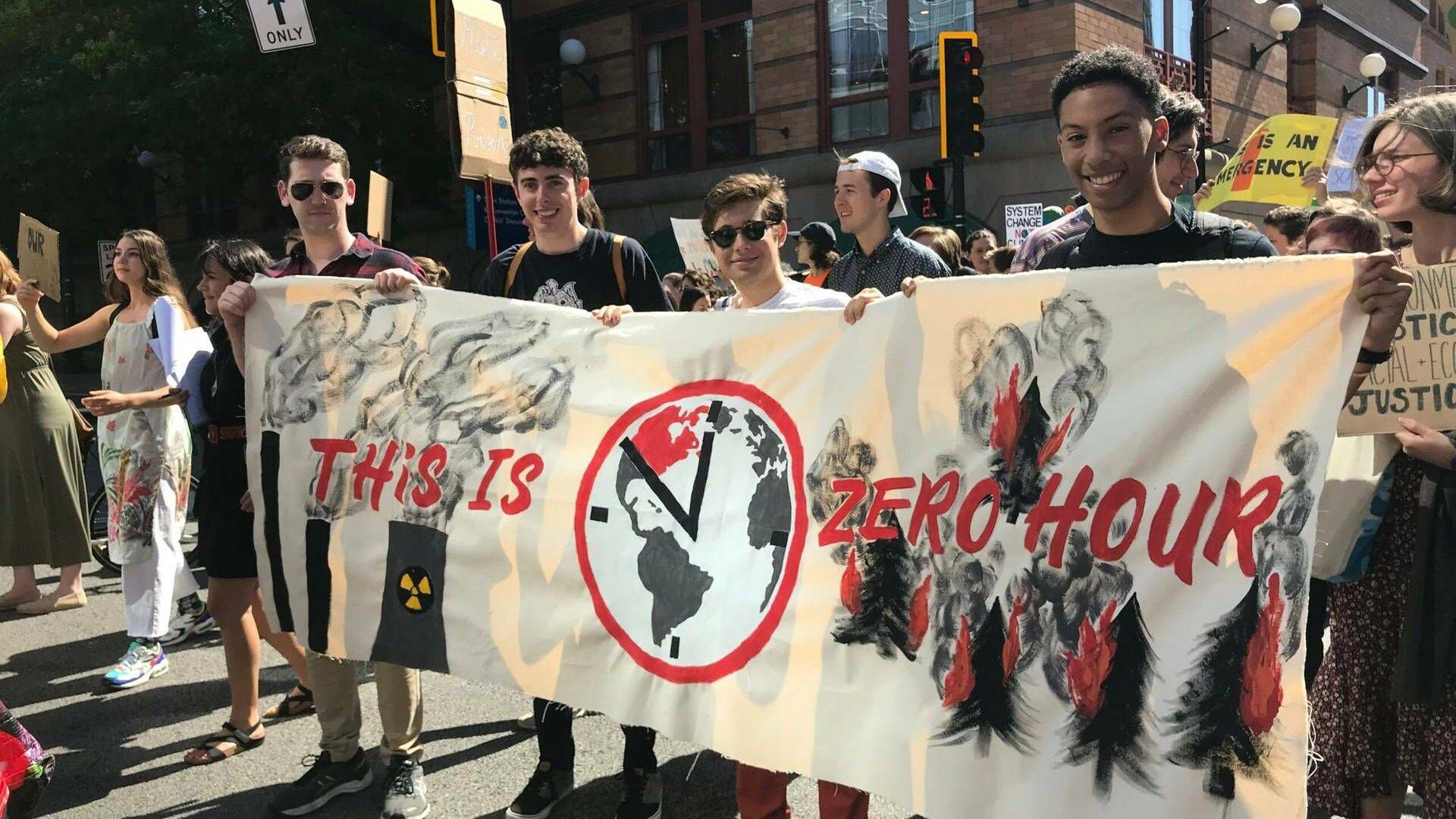 Zanagee Artis grew up on the coast of Connecticut. He loved living near the water, and often visited the aquarium in Mystic.
Concerned about the impact of pollution, Artis founded a sustainability club in high school to raise awareness around issues like reducing plastic consumption.
"Seeing the vast diversity of life in the ocean, I thought it must be our responsibility to be stewards of the land we live on so that other life is able to thrive in the world," he said.
One summer, Artis met a group of fellow teenagers from across the country who shared a grand vision to spur systemic action around climate change. Together, they hatched a plan to lead a mass demonstration in July 2018 in Washington, D.C. under the auspices of a new national organization, Zero Hour.
As logistics director, Artis planned the protest route and helped coordinate everything with Capitol police. It rained all day, but the founders considered their Youth Climate March a huge success.
"That was a real launching point for our movement, and it also inspired young people around the world. Greta Thunberg's Fridays for Future was actually inspired by the Youth Climate March," Artis said.
"Looking back, it was powerful just to see young people really inspired and getting together, even in the pouring rain, to address climate change."
Twenty-year-old Artis, a political science and environmental studies major at Brown University, is now the head of Zero Hour's new voter outreach and education campaign, #Vote4OurFuture. 
Rewire spoke with Artis about his role as policy director at Zero Hour, the challenges of organizing during COVID, and his efforts to get out the vote among young folks.
What is Zero Hour's mission?
Our goal has evolved over time. With the Youth Climate March, we wanted to show elected officials that young people, especially people who might not be able to vote yet, are passionate about addressing climate change, because it is our future. 
Since then, we've realized that the government isn't necessarily going to act with our best interests in mind. And so we've transitioned to more education work.
Our platform names four different systems of oppression as the root cause of climate change: capitalism, colonialism, patriarchy and racism. Our education work is now around how to address climate change by working to dismantle those systems.
Tell me about the #Vote4OurFuture campaign you're currently leading.
This campaign is building a sustained effort between Zero Hour and grassroots organizations working in states like Michigan and Pennsylvania.
We were supposed to launch with a bus tour in March to build in-person community connections, but that didn't happen because of the pandemic. So we're continuing to organize virtually now.
We're sharing details for early voting and how people can get their mail-in ballots. I'm especially targeting young people and historically disenfranchised groups with the information they need to have their vote counted in November.
Historically, young folks are the least likely to vote in this country. What would you say to convince your peers to participate in the upcoming election?
Every vote counts. There are people with privilege who may never face systems of oppression or the impacts of being on the frontlines of the climate crisis. If you're not impacted by an issue, it's even more important for you to vote.
People also need to hold empathy when they're going to the polls. We hope that people will really vote on behalf of the most marginalized people.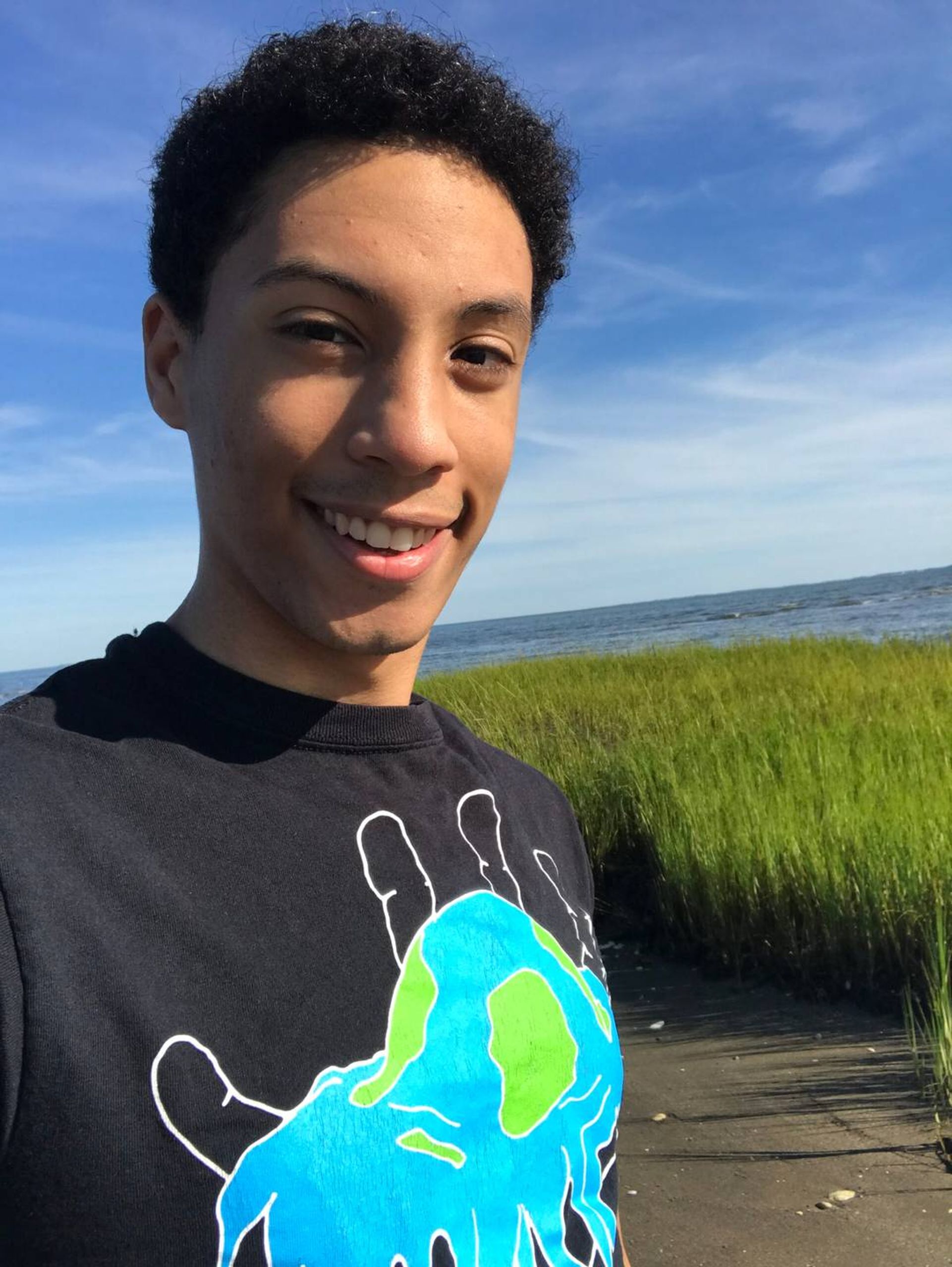 What platform would you like to see public officials adopt?
We're fighting to make a Green New Deal a top priority for voters this upcoming election. We recognize that not every candidate supports it, but we want to push them to value the vision it holds and understand why it is still important for young people.
There's a lot of misconceptions about the Green New Deal in the general public and among elected officials. We hear people saying it isn't feasible to fully transition to sustainable energy or reach net zero in the timelines people are demanding. But the pandemic has shown that it is possible. 
We've spent trillions of dollars in saving our economy, which is valid. But if we don't address climate change now, it will cost many more trillions of dollars than would be spent if we just deal with the issue head on and use the Green New Deal as a framework to do that.
What challenges are you currently facing?
The biggest challenge has been organizing virtually. We've organized over Zoom ever since we started, because we're in all different parts of the country and have chapters around the world. But, every year, all of our biggest actions have taken place in person. 
This summer and fall we haven't had the chance to build connections on the ground. It's definitely not the same as gathering people in the same room, hearing people tell their stories, and having open invite events. That relational work is critical to building massive support for Zero Hour's platform.
What have you learned from your organizing experience?
The power of storytelling is crucial to creating buy-in and engagement for activism and for the climate justice movement. 
For example, you know that these wildfires on the West Coast are happening, but when you see a young person talking about how they lost their home, how it was hard to breathe, how the sky was red — that really convinces people. 
Looking back at my experience in high school, if I had to change something about my delivery in saying why we need to stop having styrofoam trays in our cafeteria, I would tell my story of living on the coast and why that is so important to me. And I think that people would empathize with that, despite not living near the coast themselves.
How do you balance the demands of being a full-time college student with all of your organizing and activism work?
I have aspirations for my future — I want to succeed in my classes and go to law school — but we can't get there unless we address climate change. 
Our mantra is "This is Zero Hour" — we have run out of time to address this issue. 
The general consensus for a lot of young organizers in the environmental movement is that climate change is a barrier to our future. It doesn't make sense to put time toward something we know may not come to pass if we don't address climate change now.
For many people, thinking about the impact of climate change can lead to paralyzing anxiety. How do you manage that feeling?
I'm a very optimistic person, so I personally haven't felt the effects of eco-anxiety. I know other people have, and it's a scary thing to think about. But I always hold hope. 
The community at Zero Hour gives me hope. It's a privilege to work alongside people who understand the importance of climate justice and know that action needs to be taken every day. The fossil fuel industry doesn't rest, and so we can't either. 
What we've seen from movements in the past in the United States is that they have worked. They've been led by young people, and they've succeeded. And I don't see why now would be any different.
Editor's note: This interview has been edited for clarity and length.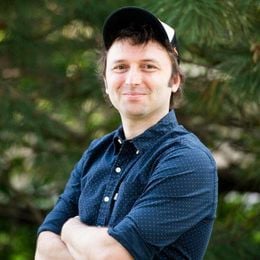 James Napoli
, a former editor at Rewire, is a freelance writer, photographer and radio producer. Find him on Twitter @jamesnapoIi or Instagram @james.napoli.