Citizen Journalists: Know Your Rights
Here's what you need to know about the risks, rights and responsibilities of citizen journalism.
by
Krysta Scripter
In 2011, a police officer pepper-sprayed students who were protesting tuition hikes at the University of California, Davis. The university faced swift backlash after a witness video was viewed by millions online.
Three years later, Eric Garner's death was captured on video. His final words, "I can't breathe," became a rallying cry for the Black Lives Matter movement.
On May 25, 2020, bystander footage of George Floyd's death at the hands of a Minneapolis police officer sparked a global uprising against racial injustice and police brutality.
These incidents are just a few examples of citizen journalism that have gone viral during the past decade. While the practice of citizen journalism is not new, its impact has dramatically increased with the proliferation of smartphones and social media. 
"If you've got an Instagram account, a Twitter account, a Facebook feed, you can go live and publish what you're seeing to the world — and even do so instantaneously," said Patrick File, professor of media law at the Reynolds School of Journalism.
Today, anyone with a phone can record, edit and distribute videos and other information, and they can do it completely independent of traditional media channels like newspapers and broadcast outlets.
However, there are risks you should consider before you start documenting in public and sharing footage of events online.
Here's what you need to know about the rights and responsibilities of citizen journalists.
Your First Amendment right
Under the First Amendment, you generally have the right to record people and events in public. This includes the right to record police officers. (Though, note that audio recording laws vary from state to state.)
"Courts across the country have recognized that (recording in public) is a First Amendment right," File said.
This right extends to all citizens, not just journalists at traditional media companies.
"As a rule, everybody has the same rights under the First Amendment, whether a protester, professional journalist, citizen journalist or just a citizen," said Stephen Bates, professor of journalism and media studies at the University of Nevada, Las Vegas. 
Professional journalists are also subject to the same laws as you and every other U.S. citizen.
"Even credentialed journalists from the biggest news organizations in town are not generally singled out for special protection," File said.
However, having the right to record in public does not exempt you from the following risks.
The risks of citizen journalism
Professional journalists often have a working relationship with local law enforcement, who understand that they are working to document local events and are not there to participate. 
These types of informal agreements don't always stop police officers from arresting journalists anyway, such as when CNN reporter Omar Jimenez was arrested live on-air while reporting on the protests in Minneapolis following the killing of George Floyd.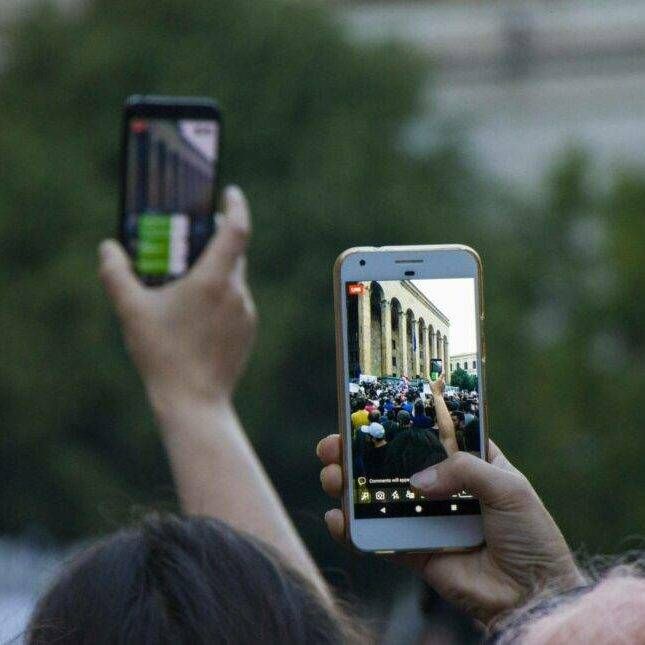 Even in the best of circumstances, there is always a risk of detainment or arrest. This is especially true during a protest, which can pose a problem for citizen journalists.
"They're at greater risk, because whatever credentials that may be recognized and whatever agreements might be in place between law enforcement and working journalists may not apply to them," File said.
While the First Amendment allows you to record in public, a police officer may still arrest you if they determine you are interfering with their ability to carry out their duties. Similarly, if a public official is unhappy with something you post in print or online, you may face legal retaliation, even if you were within your rights to publish it.
Most traditional news outlets have a lawyer to consult when someone threatens to sue or when a reporter is detained while covering a protest. If an independent citizen journalist finds themself in a similar situation, they likely won't have the same kind of legal and financial resources to defend themselves.
"When you lack the institutional support, you can find yourself getting threatened out of writing or publishing important information because you don't have the kind of institutional backing that traditional reporters have," File said. 
Bates believes that lack of institutional support also affects the quality of the news itself. 
"Things don't go through editing, fact-checking, et cetera, and they aren't vetted by a team of other people. There's no code of ethics. Somebody who lies or plagiarizes in the New York Times will get fired, but not a citizen journalist," he said.
Defamation and libel lawsuits can be lengthy, expensive and sometimes devastating for small news organizations, let alone for a single bystander acting as a citizen journalist. 
Resources for citizen journalists
While you may not have access to the support of a professional news organization, there are other resources available to guide your work.
The Reporters Committee for Freedom of the Press provides legal services and guides for freelance and independent journalists. The Electronic Frontier Foundation offers an overview of rights for bloggers and for recording. Columbia Journalism Review also provides a handy legal primer for journalists. 
Whether you run a blog, live-stream to social media, or want to document and share a recording of a significant event, it's more important than ever to do your homework and be prepared. If you understand your rights and are comfortable with the risks, you can make a big impact as a citizen journalist.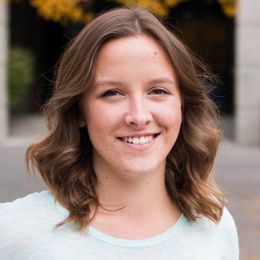 Krysta Scripter
is a writer and photographer in Reno, Nevada. When not writing or taking photos, she's often playing Dungeons and Dragons or video games, or reading whatever looks interesting at the library.