How to Break the Cycle of Chronic Stress
by
Katie Moritz
Being a little worried when appropriate can help you achieve your goals. But being super stressed all the time isn't good for you.
Not only is constant stress a drain on your emotions, it can also impact your physical health. Prolonged stress triggers your body to release too much of its natural stress hormone, cortisol. That continual flood of cortisol can actually mess up your body's natural functions. It's linked to health problems that include anxiety, depression, digestive issues, headaches, heart disease, sleep trouble, weight gain and memory and concentration impairment, according to the Mayo Clinic.
If you feel like you're constantly struggling to keep your head above water, you're in good company. According to the American Psychological Association's 2017 Stress in America survey, Millennials and Gen-Xers continue to be the most stressed-out generations. We're also more likely to report our stress has increased over the past year.
In June, Scientific American reported that young adults in the U.S. are having more strokes than ever before. One of the causes could be an inability to handle stress in a healthy way.
So what can you actually do to reduce your stress levels in a substantive way?
Make time for relationships
We know that breaking a cycle of isolation and loneliness can help us become less self-centered and help us make more responsible spending choices. But it can also keep us balanced and emotionally healthy during stressful times.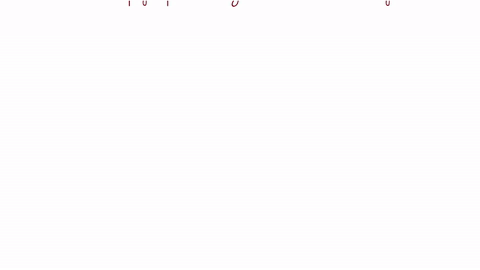 Former U.S. Surgeon General Vivek Murthy explained in an interview with Patti Williams, a professor of marketing at the Wharton School of the University of Pennsylvania, how reaching out to others when you're feeling stressed can help you process those negative emotions in a healthy way.
He said he didn't know as a young person that "connections can be therapeutic. If I had known that, I would have pushed myself more ... to reconnect in times of stress with people who understand me or see me for who I am."
"One thing I wish that I had also done is... more proactively reached out to others who are experiencing stress," he said in an article published by [email protected]. "There were people who saw my stress—they didn't reach out to me because they didn't want to make me uncomfortable and they didn't want to invade my privacy. Privacy is important, but we all have the ability to be that source of relief, to be that source of therapeutic potential to people around us."
Take a break, or just slow down
Murthy said to [email protected] that taking a pause, similarly to making connections with others, can help improve your emotional well-being and resiliency. Slowing down is actually good for your heart—allowing it to refill with blood.
Pausing is especially important, he said, because of the stress we expose ourselves to online via social media.
"There are times when pausing is what we need to step back from the craziness of the day-to-day," Murthy said. "We are living a life of experiences that are coming at you from mobile devices all the time."
Focus on the good things
Here's an easy exercise to try that's been shown to improve happiness and relieve stress. At the end of the day, write down three things that happened that day that you're thankful for. Do this for a week straight. See how you feel.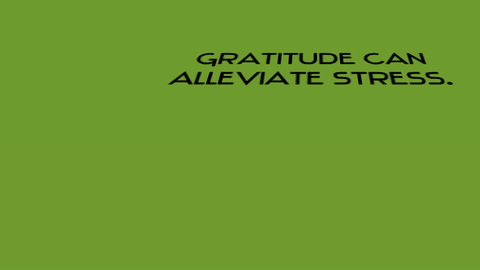 In an experiment by University of Pennsylvania psychology professor Martin Seligman, study participants who did just that still felt happier and less depressed six months later. Murthy pointed to this research as proof that "gratitude is a really powerful emotion" that can change how we approach our daily lives.
"Emotions are a source of power," Murthy said in the article. "I'm not saying that because that's my philosophical belief. I'm saying that because that's what science actually tells us."
Read all of Murthy's insights on chronic stress and emotional well-being.
More on stress from Rewire:
Achieving Peak Performance at Work Shouldn't Be Stressful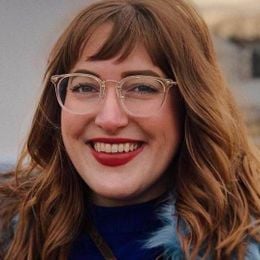 Katie Moritz
was Rewire's senior editor from 2016-2020. She is a Pisces who enjoys thrift stores and pho. Follow her on Twitter @katecmoritz.