Does Celebrity Red Carpet Activism Make a Real Impact?
'Movements require sustained activism in order to be successful.'
by
Kyndall Cunningham
Long before actor Joaquin Phoenix was asking celebrities to forgo their private jets for environmental reasons at this year's Golden Globes, famous people have been using awards shows as opportunities to address social causes they're passionate about.
From Marlon Brando to Meryl Streep, the tradition of privileged Hollywood stars using a self-congratulatory night as a platform to address issues close to their hearts and seemingly outside of their social bubbles has prompted mixed reactions for decades.
Over time, these televised ceremonies have become a more welcoming place to address social causes, with celebrities — primarily women — banding together to promote hashtags and their respective movements like #AskHerMore and, most notably, #TimesUp.
In 2018, Oprah Winfrey's #MeToo-inspired acceptance speech for her lifetime achievement award at the Golden Globes had social media users begging her to run for president. And over the past year, outspoken actresses Michelle Williams and Patricia Arquette have made names for themselves in the realm of politically charged speeches focused on women's rights and voting.
Still, these attempted acts of good don't always translate to the people watching at home.
"There are celebrities that feel that a speech at an award show alone is enough to address an issue of inequality while not doing anything else with their power," said Hannah Phifer, a pop culture writer.
Appropriation of a movement?
Much has been made of the #MeToo movement that erupted out of Hollywood in 2017 and the effectiveness of the demonstrations that followed.
The hashtag #MeToo was created in 2006 by Bronx activist Tarana Burke and re-emerged when actress Alyssa Milano tweeted it out after revelations about Harvey Weinstein's alleged sexual misconduct.
It eventually morphed into the #TimesUp movement. Considering #MeToo's origins as a network for low-income Black and brown sexual assault victims, Hollywood has been criticized for appropriating a grassroots movement to call attention to a lack of leadership opportunities for women in film.
"I'm turned off by the way it quickly turned from an organization that was supposed to be about sexual violence to one that is now seeking to create more jobs for actresses and female directors," Phifer said. "The idea that putting women into positions of power would curb violence in the workplace fundamentally misunderstands how power and corruption work."
At the 75th Golden Globes, where #TimesUp was introduced, actresses like Natalie Portman and Barbra Streisand made reference to the lack of female representation in the best director categories when presenting awards. The Oscars ceremony that followed featured a #TimesUp montage with the night's non-white and female nominees encouraging Hollywood to embrace diversity.
While these efforts bring awareness to important issues within the industry, viewers at home are looking to celebrities to expand their impact beyond a couple of nights of the year.
"The biggest criticism I have about the way Hollywood has used the red carpet to make protest statements is that it's always temporary," said Evette Dionne, editor-in-chief of Bitch Media.
---
"We know that movements require sustained activism in order to be successful and celebrities only pushed to make their world more equitable and less predatory through #MeToo and #TimesUp when it was convenient and stylish to wear pins."
[ICYMI: Does Sexual Harassment Training Work?]
A history of celebrity activism
Maybe the most famous example of a political statement at an awards show as part of sustained activism happened in 1973, when actor Marlo Brando declined his award for Best Actor to protest the portrayal of Native Americans in Hollywood films.
Instead, he sent Native American actress and activist Sacheen Littefeather to the ceremony to read a four-page speech, which was cut short, to draw attention to protests at the Pine Ridge Indian Reservation in Wounded Knee, South Dakota.
This televised moment is just one entry on Brando's resume as an activist. A decade earlier, the actor bowed out of a lead role in a film to become more engaged in the civil rights movement. He donated money to organizations like the Southern Leadership Conference and the Mississippi NAACP in addition to protesting house discrimination. He also supported a boycott of the release of one of his films in apartheid-era South Africa that was to be shown to segregated audiences.
Dionne hopes more celebrities will practice what they preach — continue their activism off the red carpet and shed a light on issues that affect vulnerable populations, especially immigrants.
For Phifer, award show speeches that feel the most urgent are ones that touch on race. We would hear more of these speeches, often given by celebrities like Viola Davis, John Legend and Spike Lee, if more people of color were actually awarded, she said.
"I found Mahershala Ali's speech from the SAG Awards when he won for Moonlight to be really poignant," Phifer said. "It was, I believe, the day after the Muslim ban was put in place. And as a Black Muslim man who played a character in 'Moonlight' who was an ally to this young, queer black boy, there were many layers for me that really made that speech heartfelt."
Featured image by Octavian Micleusanu via Wikimedia Commons.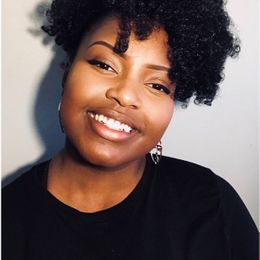 Kyndall Cunningham
is a freelance writer from Baltimore. She writes on a range of topics including film and television.