Carmen Sandiego's Influence Lives On, 30 Years Later
'Where in the World is Carmen Sandiego?' helped kids learn about the world, and have a little fun along the way.
by
Gretchen Brown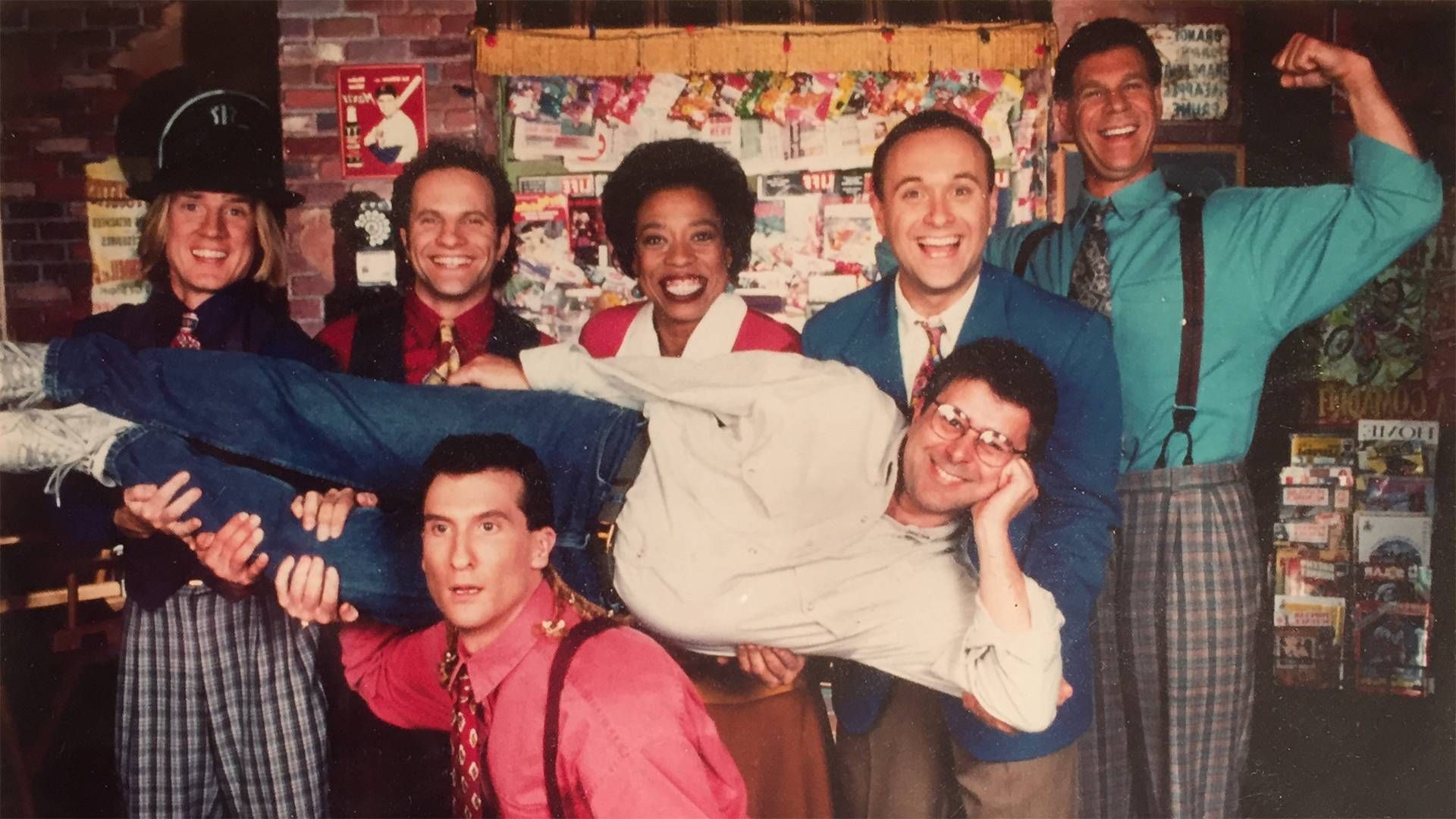 Dessa was a curious kid.
Where in the World is Carmen Sandiego?, the 1990s children's game show, was an outlet for that.
"(Carmen) had this air of mystery and intrigue. That was exciting. And I still love code-breaking," said Dessa, a writer and musician.
"I put a lot of that shit in my albums and in my album art, you know, with secret codes that can be revealed for extra content."
Dessa name drops Carmen in a forthcoming song, "Terry Gross," set to release April 15. The line is like a representative sampling of her influences in her early childhood, her teens, her twenties.
take your influences wichoo everywhere you go /Mine were Carmen Sandiego Lauryn Hill and Terry Gross. /
Where in the World is Carmen Sandiego? first aired on PBS 30 years ago, between 1991 and 1995. But the show's legacy lives on for the kids of the '90s. 
The show has often been spoofed (most recently on Saturday Night Live) and spurred three spin-off series (game show Where in Time is Carmen Sandiego? (1996), NBC animated series Where on Earth is Carmen Sandiego (1994) and the 2019 Netflix animated series, Carmen Sandiego.
At its core, Where in the World was a children's game show, focused on geography, itself a spinoff of the popular Carmen Sandiego video game series first released in 1985.
Producer Howard Blumenthal remembers spending a day with a big National Geographic atlas, poring over its contents, not long after signing onto the TV project. 
The game show was a new format for PBS. With that came a lot of creative freedom for what Where in the World could look like.
His challenge: How do you turn an atlas into a game show, and make it approachable for kids?
"I'm looking at the atlas thinking, most of this is not going to be known by anybody," he said.
"So we can't really use geography as our lifting off point. We're going to need to do something else."
Carmen Sandiego was fun, with roots
The video game was all about solving clues to discover where the eponymous villain was located. So instead of making Where in the World a geography game show, it became a detective game show with geography thrown in.
The show's creators, including producers Blumenthal, Dana Calderwood and Dorothy Curley, did this by creating a colorful, film noir-inspired set. 
They embraced cliches like the "dying informant," and called contestants "gumshoes" — slang for a private detective. 
Just like the computer game, the show was peppered with clues leading up to where Carmen was located. But while the video game was text-based, clues in the show were given by animated characters, celebrities and stock characters.
One of the most memorable characters was "The Chief," played by Lynne Thigpen, a commanding presence and contrast to host Greg Lee's more silly onstage personality.
The show was also anchored by Rockapella, its house a cappella group, who sang the very memorable theme song and some of its clues.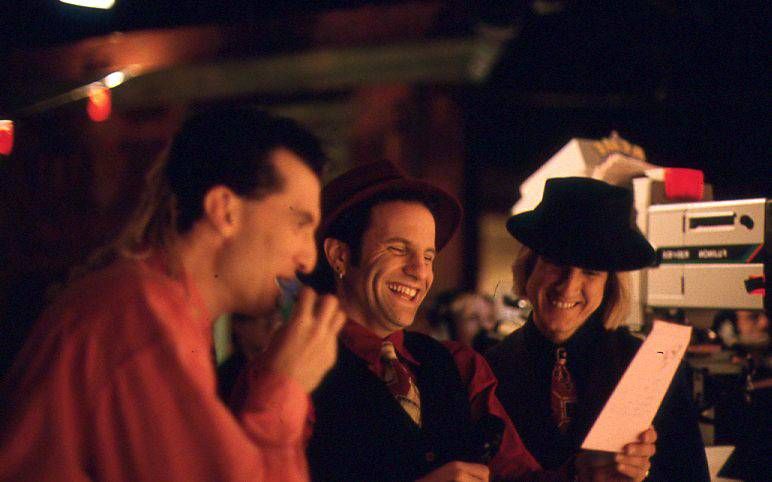 There were also a number of celebrity appearances. President Joe Biden even had a cameo in 1993, when he was still a senator.
Producers once invited actor David Cassidy to sit on a stoop and shake his head in the background throughout a Rockapella parody of The Partridge Family, the kind of silly detail the show loved to play with.
"(The show) had roots, it had some gravitas, but then it was just goofy and funny," Blumenthal said. 
"So I think that combination made it sort of feel as though you were watching something worthwhile. Teachers assigned it as homework. But when you actually watch it, it was really fun. That combination is tough to achieve."
'It wasn't bad to be nerdy'
The producers recruited show contestants from middle schools on the East Coast.
Stephen Vladeck was a contestant in 1992, as a seventh grader at Junior High School 104 in New York City.
Vladeck and three other students from his middle school were selected from a schoolwide geography bee. Back then, he spent a lot of time playing computer games, and was well aware of both the show and the game series.
"I was a big nerd. I was already reading random books of trivia for fun," he said. 
"I remember I watched a couple of episodes just to get a feel for how the show actually goes. I think that was the sum total of my prep."
The show also selected three students from Intermediate School 61 in Staten Island. 
Vladeck remembers taking a school bus to the TV studio in Astoria, Queens, in April 1992, and getting his own very cool name tag and bright red, blue and yellow jacket. He didn't get to keep either.
Students from both schools filled the audience.
"They let you practice standing at the buzzers and practicing a little bit beforehand, and I remember the producers being a little bit miffed at how tall I was," he said. 
"So if you look carefully at the very beginning, you can actually see that both Samantha and Deliwe are standing on these really large boxes."
For the first season, the show was taped front to back in one take — like a live Broadway show. But by the time Vladeck was a contestant, in the second season, they'd begun to pretape some elements. 
Everything the three contestants weren't part of was already taped. Because of that, it seemed to go by incredibly fast. 
The show had three rounds, with one contestant eliminated after each. Vladeck made it through the second round, a matching game that was an homage to the classic game show Concentration, produced by Blumenthal's father, Norm Blumenthal.
When the show was done, they reshuffled the set to tape an additional episode with three new contestants — one from his school, and two from Staten Island.
The winner of each episode wins a trip to anywhere in the United States. The losers aren't so lucky. Vladeck, out in the second round, won a world band radio.
He remembers having to wait for the radio to ship to him. But once it arrived, he used it for a few years — especially at summer camp.
Vladeck went on to participate in quiz bowl programs in both high school and college before entering law school.
Today, he is the Charles Alan Wright Chair in federal courts at the University of Texas School of Law and CNN's Supreme Court analyst. 
"I liked learning and I guess that's not radically inconsistent with what I do (today)," he said. 
"If anything, the whole experience, at least subconsciously, reinforced that it wasn't bad to be nerdy. And that's not necessarily the message you get in elementary school. It's certainly not the message you get socially."
Maps without the internet
The geography may have not been the flashy part of the show, but for many viewers, it left a lasting impression.
During this time, the internet was not yet widely available. By 1995, the last year the show aired, only 14 percent of U.S. adults had internet access, most with a slow, dial-up modem, according to Pew Research data. Forty-two percent of adults had never even heard of the internet.
So while digital maps and GPS are widely available today, and you can look up nearly any location on Google Earth, geography knowledge was much different and less accessible.
The third part of Where in the World featured a giant map on the ground, with the final contestant racing to identify a series of countries.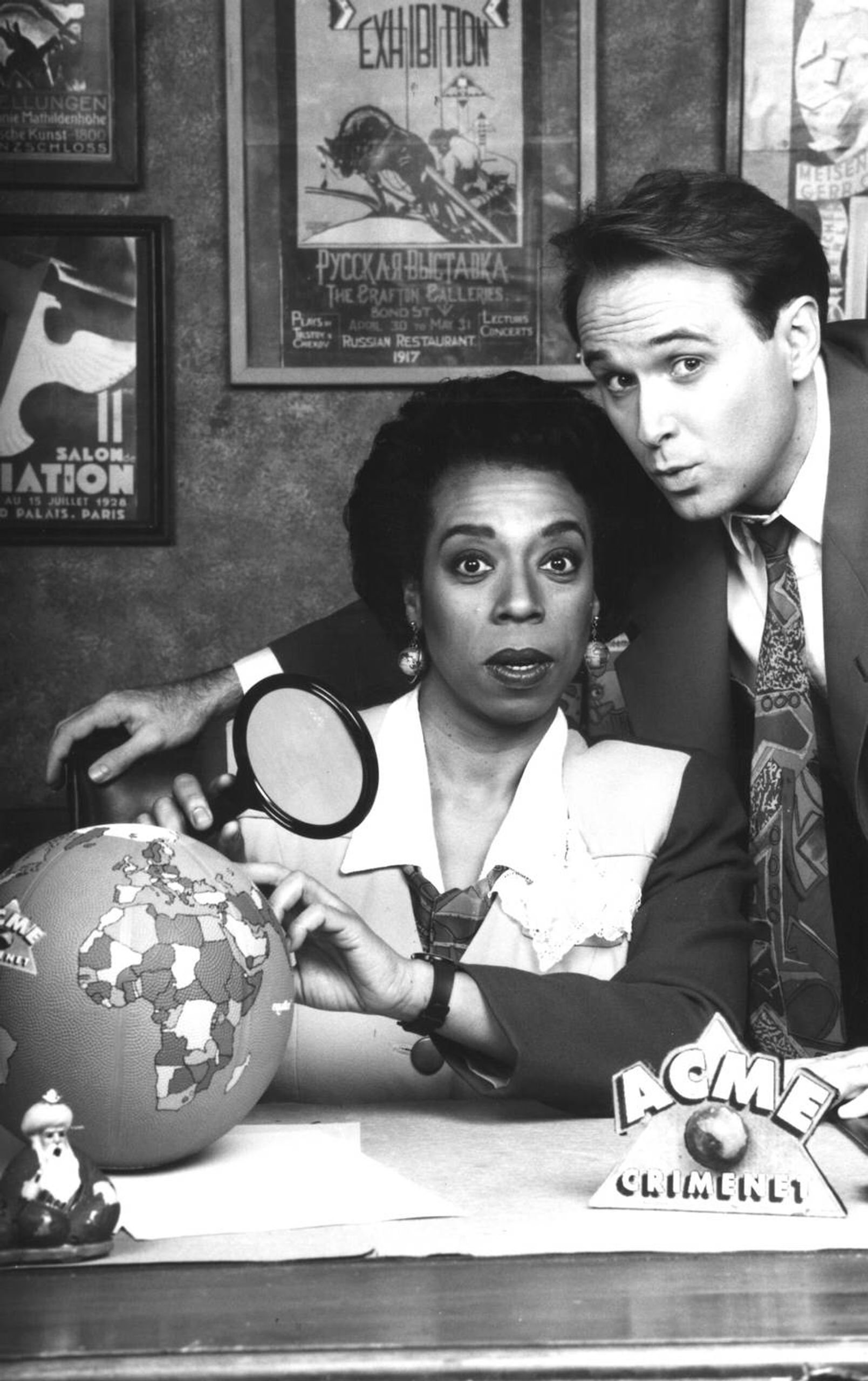 But the early 1990s was a time of rapid geographical change. New countries were formed sometimes overnight, including fifteen countries after the Soviet Union dissolved in 1991 and five countries formed when Yugoslavia dissolved between 1991 and 1992.
This created a problem for the show's map makers. Because when a new country was added, it meant they'd have to draw the giant map again — from scratch.
"There was a week in there where there were a lot of countries, all of a sudden," Blumenthal said. 
"Late in the evening, Laura Brock, who was our art director, would be sitting actually doing those paintings and I'd come in and she'd be almost done. 
"I'd walk over to Laura saying, 'Laura, good news and bad news.' She's like, 'Oh, no.' 
"I'm like, 'The good news is, the people of Serbia have their own country.'"
A broader worldview
The show aired in an era of increasing multiculturalism. It opened up a world many of its young fans had never known.
Growing up in a small town in Northern Minnesota, Bradley Titus was a latchkey kid. He remembers watching Where in the World after school, along with other PBS favorites like Ghostwriter.
He had never even traveled to nearby Minneapolis, and his family didn't have access to the internet at home until '97. Where in the World introduced him to the world outside his small town.
"Carmen Sandiego was that first realization that there were places beyond Minnesota," Titus said.
"Places that felt unique and different than what I had growing up on the Iron Range in Northern Minnesota."
His curiosity for the world only grew. In college, Titus majored in Spanish and became the first in his immediate family to get a passport. He studied abroad in Spain twice, and began working in his university's study abroad office upon graduation.
Today, he has visited 34 countries in every continent except Antarctica. And he still works in international education, making sure students get the opportunity he did to explore new places.
Allison Schulz had a similar experience. Game shows were a big evening event at her home growing up. Each night, her family would watch Jeopardy! together, and she grew a love for trivia.
But Schulz had a soft spot for Where in the World is Carmen Sandiego?
Rockapella's catchy theme song hooked her first. But the questions were also much more her speed. Her parents recorded the show for her on VHS tapes, and she kept them all.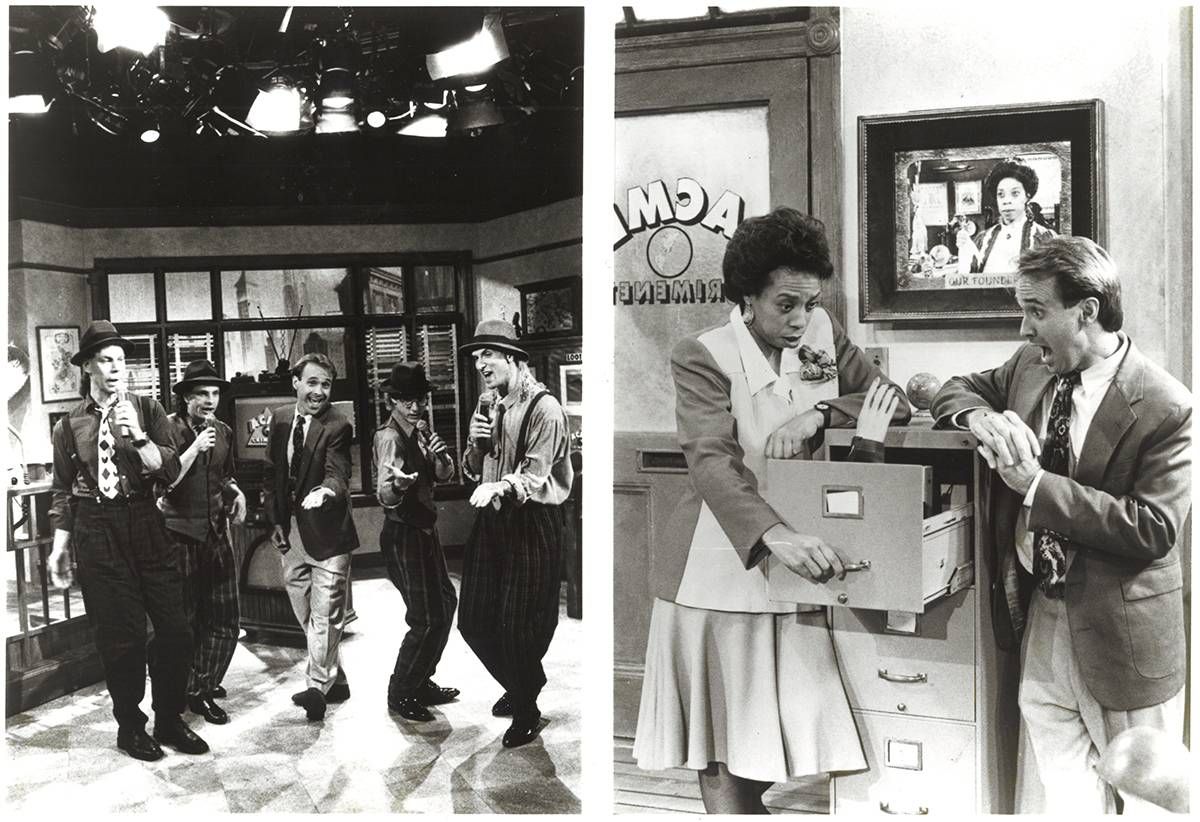 When it came time for Schulz's fourth grade geography bee, she watched her tape recordings of the show over again and played the video game, trying to memorize as many facts as she could.
It paid off. She won her geography bee.
"Looking back, I'm just like, 'Wow, Carmen Sandiego really did that for me,'" she said.
As a Black woman, Schulz said The Chief (Thigpen) was one of the first times she saw someone who looked like her in a leadership position on television.
"I always remember wanting The Chief to show up with a clue or a mission, because I was like, 'That's what I want to be,'" Schulz said. 
"'I want to be the one in charge and giving all the missions to the gumshoes.'"
Increasing education
Blumenthal is proud of what the show did for geography education. But he says U.S. schools need to go further in implementing education about geography and different cultures.
Geography is still mostly an elective class, not a requirement, in U.S. middle and high schools. In 2014, three-quarters of eighth grade students were not proficient in geography, according to a study from the U.S. Government Accountability Office. 
Blumenthal's current project, Kids on Earth, aims to help with that. He features interviews of kids from all over the world to help kids learn about each other and the world around them.
"As a collection of people, we still have a lot to learn about the world," he said.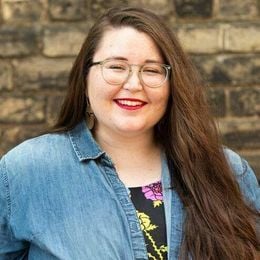 Gretchen Brown
is an editor for Rewire. She's into public media, music and really good coffee. Email her at
[email protected]
, or follow her on Twitter @gretch_brown.