Carl Atiya Swanson Teaches Artists How to Succeed as Entrepreneurs
by
Maribel Lopez
When it comes to the topic of entrepreneurs, artists might not be the first to come to mind.
But "artists are inherently entrepreneurial," said Carl Atiya Swanson, associate director of Minnesota-based organization Springboard for the Arts, which provides education and resources for aspiring professional artists.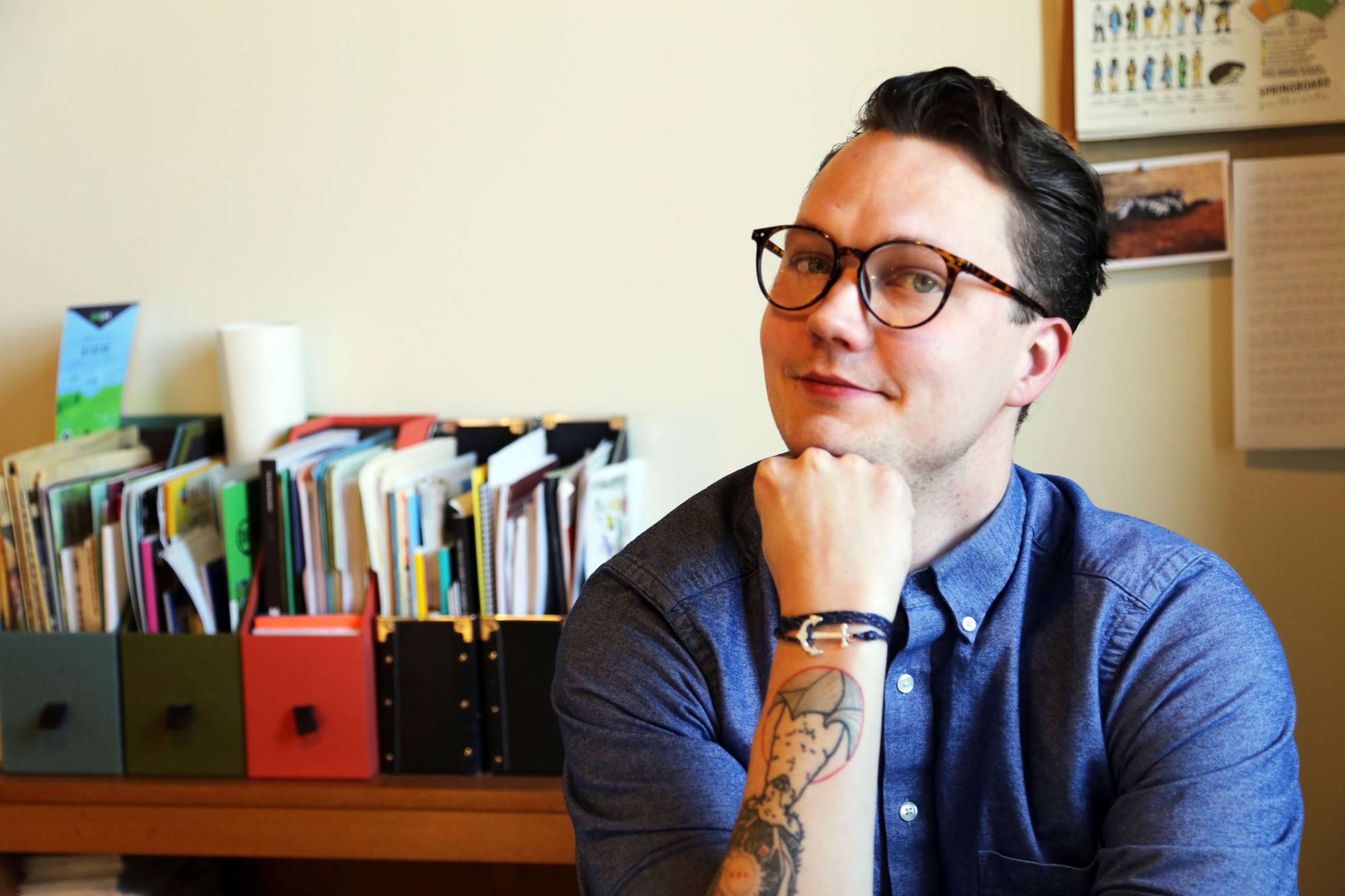 Artists "are about creating new things—objects, experiences, relationships—and putting them out into the world," he said.
In addition to his professional role encouraging creative types at Springboard for the Arts in St. Paul, Swanson is an artist himself. He recently moderated a discussion on careers at the intersection of business and the arts at the University of St. Thomas.
The gathering was an opportunity for panelists to share advice from their own experiences and for attendees to make connections and learn about resources available to artistic entrepreneurs.
Looking to boldly go into the professional art world yourself? Swanson shared with us some additional insights into the art entrepreneurship world from his own career.
Rewire: You do a lot of things. Can you give me a rundown?
Carl Atiya Swanson: I can try. I used to joke that the only thing that I didn't do is skateboard, but now that I have a 3-year-old who likes skateboards—that's probably about to change. I've had a lot of different iterations of a life in art—I've been a company member of (Twin Cities) theater companies Savage Umbrella and Lamb Lays with Lion, creating new works of theater. I've been a freelance writer and publicist, worked in an art museum and ran a local arts and culture blog and house show series with my photographer/lawyer/booker wife—we can't help it—for a long time. I've been on the board of the Young Nonprofit Professionals Network (of the) Twin Cities. Right now I'm mostly focused on my work at Springboard, raising a 3- and 1-year-old, and am on the board of Dissonance, a network of people advocating for mental health and wellness at the intersection of creativity.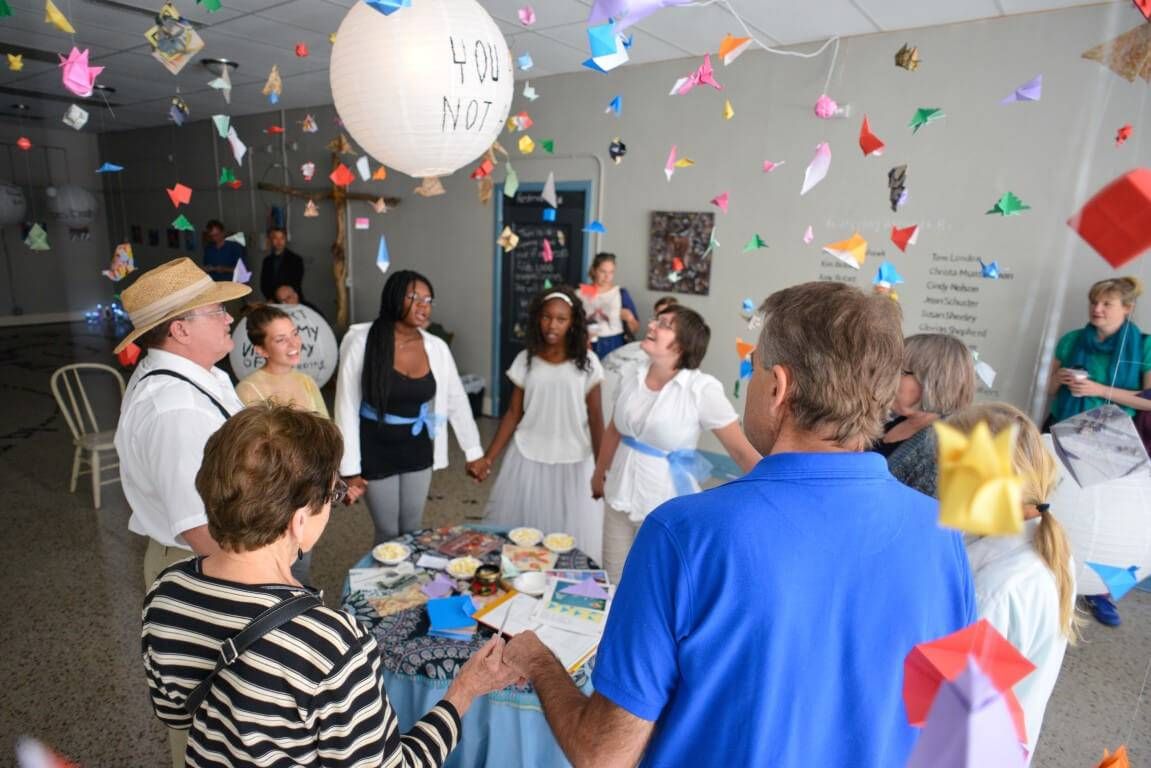 Rewire: How did you decide on a career in the arts?
CAS: "Decide" might be too concrete a term. I've always been in the arts, as an artist, creator or supporter. I got an undergrad degree in visual art, worked in theater, and (have) always been engaged with the arts community wherever I've been. And I'm a discipline-omnivorous kind of guy, so I like to be engaged in a lot of different ways. Some people are marathon runners—they know they're going to do one thing, like be an actor, or write plays, and they put one foot in front of the other and do it.
---
I like to think of myself more as a soccer player—I run a round a lot, do a lot of different things, but all on the same field, for the same game.
Over the years, my career has morphed from directly making work to helping others make their work, and being a part of a whole ecosystem of creators.
Rewire: What's one of the coolest projects you've worked on?
CAS: I've had a chance to work on so many cool things, things that I never would have expected! There was that one TV Takeover experience (with Rewire), and it was pretty great to bring a giant dog puppet and flamenco dancers into the (Twin Cities PBS) studios.
With Savage Umbrella, I've made plays in all sorts of spaces, including city park rec centers and an abandoned art deco movie house. For a long time, my wife and I hosted house shows, which was a real treat because we'd get intimate concerts from folks like jeremy messersmith, Communist Daughter and Chastity Brown, and they'd get paid to keep making their work. Through my work at Springboard for the Arts, we launched Creative Exchange in 2014, which shares stories about artists and their creative impact, as well as toolkits for artist-led community and professional development work. All of these things are cool because they're about creating new experiences and telling the different stories about how we are in the world, and how we shape one another.
Rewire: You have your MBA. Can you talk about the importance of having a solid understanding of business to successfully make a living in the arts?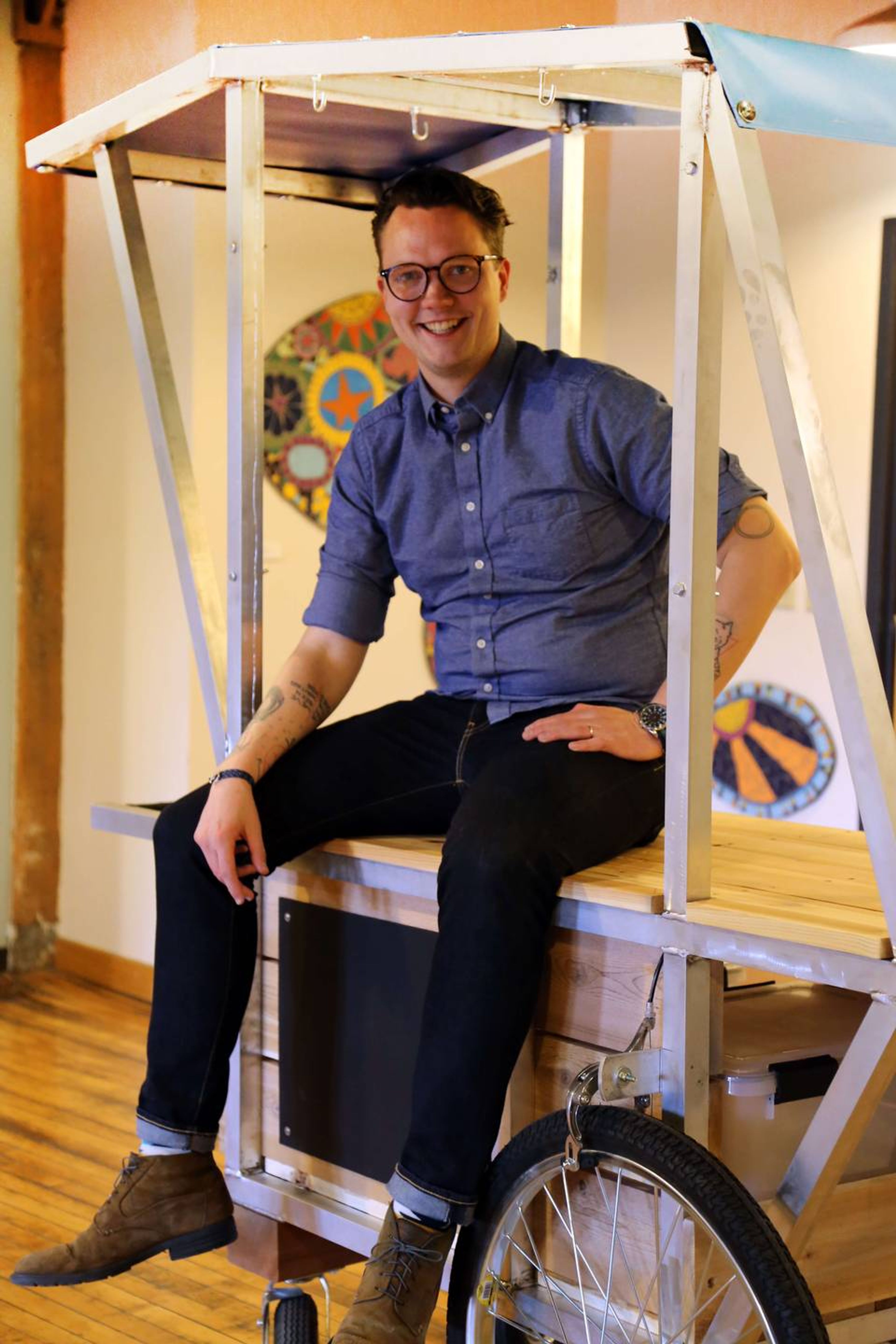 CAS: I'll say first that you don't need an MBA to be an artist—I got an MBA because I saw a need for creative people, especially creative organizations, to have better understanding of the language of business and the strategic mindset of entrepreneurship, and to be able to translate that to other stakeholders like development partners and boards. So that's why I got an MBA, to be a translator and bridge-builder.
---
But if you're an artist, you don't necessarily need business understanding at that high level, but you need it at a brass tacks level.
You have to know how to price your work, or how to invest in training, how much risk you can take, so that you can keep on making work.
Rewire: Give an example of how you use your business expertise and artistic talents together on a regular basis.
CAS: I'm a big advocate of artists getting paid for their time and work, and not just being compensated in "exposure"—the joke is that you can die of exposure. On a pretty regular basis, I talk with artists about how to present their work and ask for payment, about how to push back on unpaid opportunities, and how to negotiate without burning bridges.
Big organizations are often the worst offenders at this, assuming that their audience is payment enough to ask someone for their time and talent, but artists bring their own audience, their own talent and experience to the table. If that's valuable enough to ask for, that's valuable enough to pay for.
Rewire: What do you think are the most important things for an aspiring artistic entrepreneur to know?
CAS: The business and entrepreneurial aspect of your work—that's all knowable stuff! A lot of things that may seem daunting are actually just processes that if you practice them, can make your life a lot easier. Springboard for the Arts offers a workshop series called Work of Art: Business Skills for Artists, which starts with career planning, goes through things like pricing, time management, marketing and legal considerations, and ends in business planning. We give away the curriculum for free as a toolkit, so the information is out there, and you can have it!
Rewire: What one piece of advice would you give a young person pursuing a career in the arts?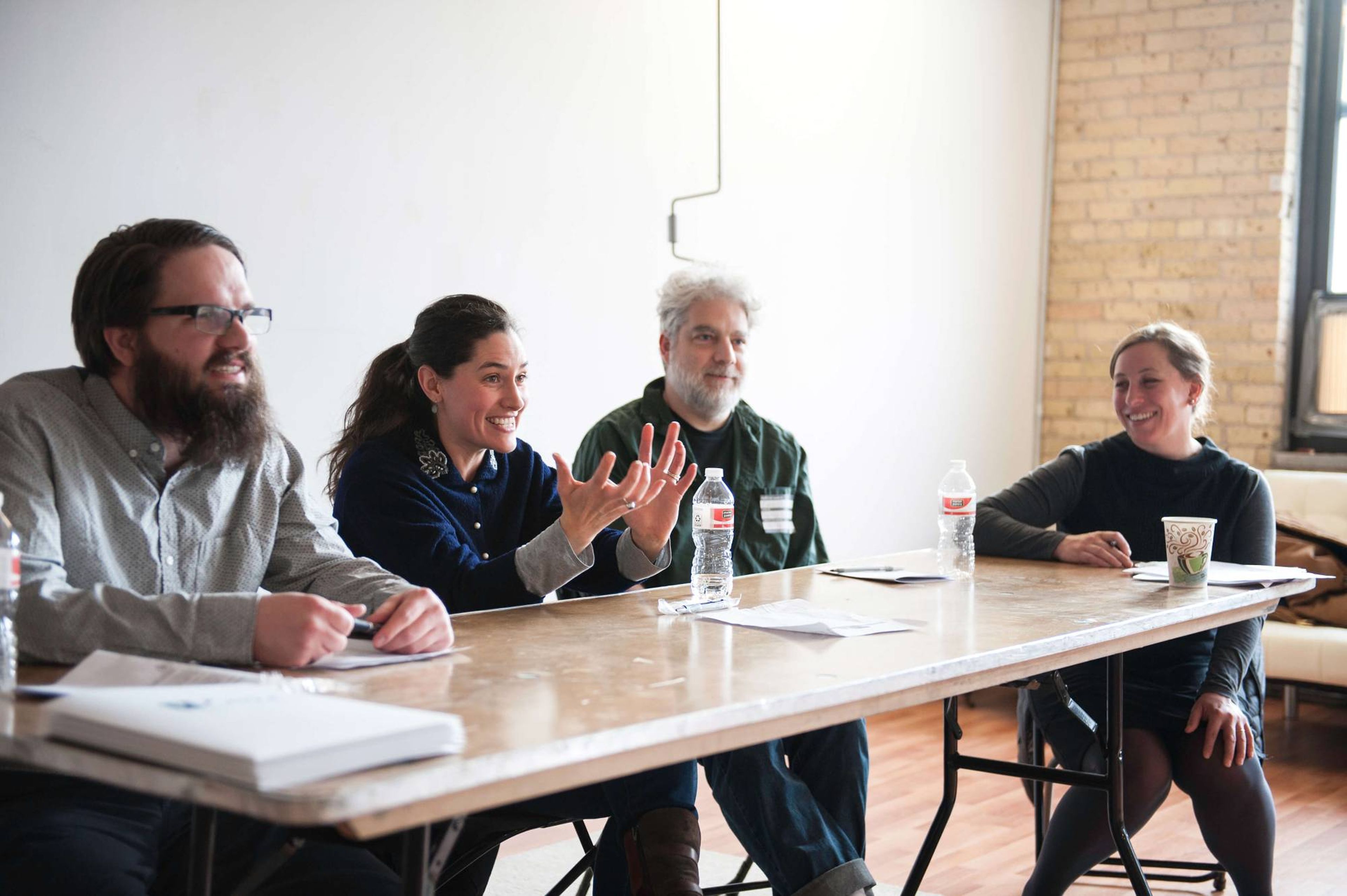 CAS: There's a really great concept out there called "the adjacent possible," which I picked up from Steven Johnson's book, "Where Good Ideas Come From." It essentially posits that your next step (or an interesting thing for you to do or explore) is probably out there already, disguised in a different industry. So stay curious. Look at what's happening in other disciplines, other fields, and see how you might transpose that to your work and your life. And don't be afraid to look at your own practice and see how that might be valuable in another field.
---
Artists are part of our cultural, economic and social ecosystem, and we don't gain anything by shutting ourselves off from that.
Rewire: Any last thoughts?
CAS: There's a narrative, or use of the word "entrepreneurship," that has come to mean something super limited—(venture capitalist)-backed, app-based companies where people cash out at some point for ridiculous buckets of money—and I think it's important to break that hold and think about entrepreneurship on a much more personal and accessible level.
Artists are inherently entrepreneurial, because we are about creating new things—objects, experiences, relationships—and putting them out into the world. That's a valuable thing, and those are crucial economies, that have to be vital for a whole society. We're at a time when we need creative thinking and people in our communities, because we have enormous resources but also enormous challenges. Let's think big together.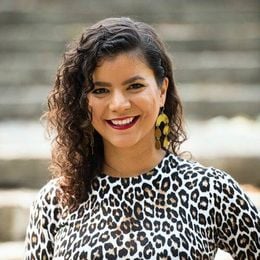 Maribel Lopez
is a lifelong public media fan and as director of Rewire, oversees the site's strategy and operations. When she isn't catching up on the latest digital publishing trends, she enjoys traveling, flamenco dancing and going on adventures with her doggos.