Try a 'Capsule Wardrobe' and Have Fun Learning to Live With Less
by
Sally McGraw
If you're at all attuned to the "living with less" movement that is slowly taking over the Interwebs, you've likely heard the term "capsule wardrobe." But you might still be wondering what the term truly means, so here's the soundbyte:
A capsule wardrobe is a set of clothes that you choose from within your existing wardrobe to mix and match for a specific period of time. 
But why, you ask, would one make the majority of one's own closet off-limits to oneself? Even if it's just for a month or two?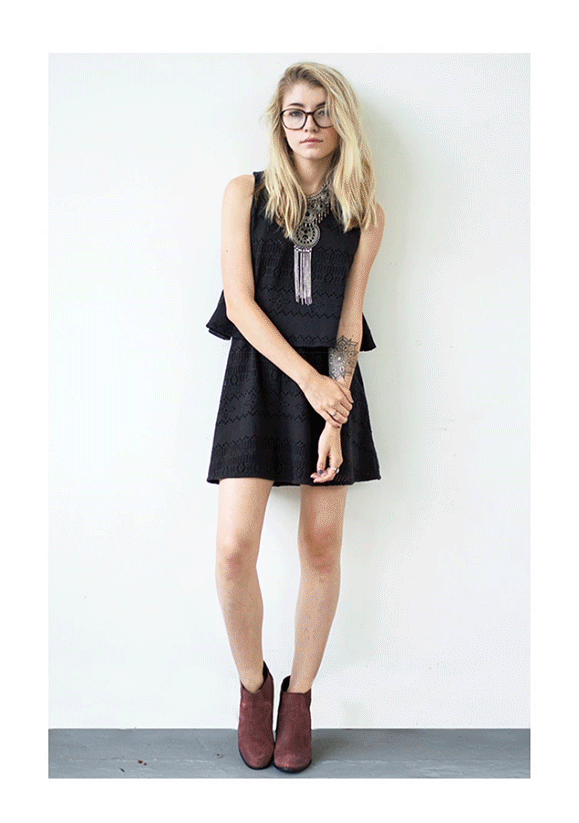 Well, you might create a capsule wardrobe and throw it in a suitcase for an extended trip. (They're great for travel!) You might create one to challenge yourself to wear items that languish unworn. Or you might just do it to see if you CAN.
Successfully completing a capsule wardrobe challenge proves how easy it is to wear the same things again and again but not look boring or feel bored. It reduces the much-discussed "decision fatigue" that many of us grapple with, and underscores the ease of life with a personal uniform. And honestly? It's just a great way to do something different with your style that doesn't involve spending one slim dime.
Sold on the idea? Great! Here's how to get started.
1. Pick your pieces
Now, you can certainly feel free to throw a few closet orphans into the mix to see how they fare. But most people pick basics, staples, and stand-bys. Or, at the very least, clean classic pieces that remix easily. Your capsule can be as big or small as you'd like, but many people start with the Project 333 model of limiting yourself to 33 items including jewelry, accessories, and shoes. Be sure to pick bottoms, tops, dresses (if you wear 'em), and finishing touches. (Socks and undies don't count against your total.)
Here's a sample 33-item capsule that would work well for winter: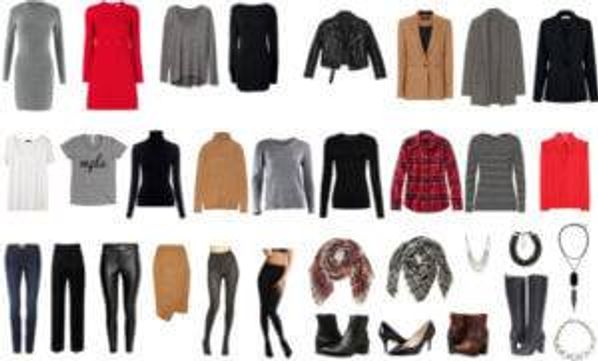 As you can see, there's a defined color scheme here: Black, gray, camel, and red. (With one errant white tee because, well, white tees go with everything.) If you're a color lover, you can go with four main and two accent colors. Any more than six shades, and you'll soon find it tricky to re-mix your outfits.
You might also notice that tops outnumber bottoms. By a lot. This is by design since it gives you the maximum number of layering possibilities. All the outfits pictured in this article come from mixing and matching the elements of the capsule collection I laid out above.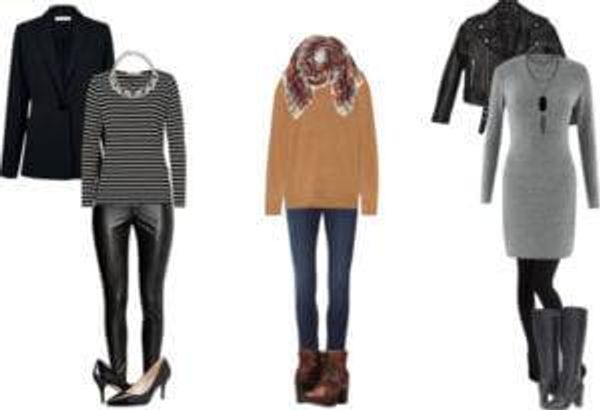 2. Set your parameters
OK, so you've already set the main parameter by picking your capsule items, but think about how long you want to run your experiment. Some folks have played with a small capsule wardrobe for as long as a year, but most do between three and six months.
Also consider how you want to document your capsule experience, if at all. Depending on your reasons, you might want to build in some journaling or photographing time so you can look back on what you did and learned.
And, of course, if you need to dress up for your job, make sure that your capsule includes enough options to cover both work and play outfits.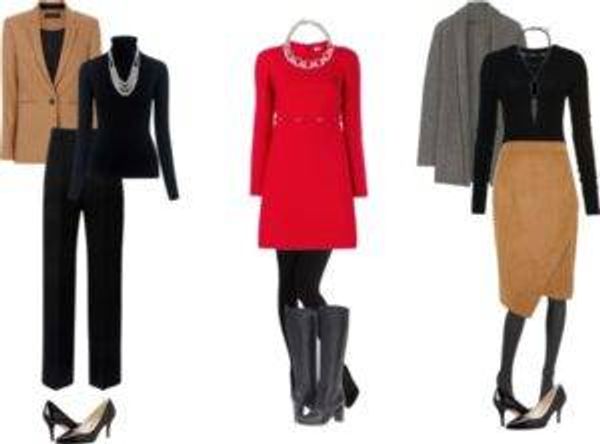 3. Play!
Always remember: This is supposed to be challenging but fun. If at any point you find yourself acutely miserable and pining for your full closet, scrap the capsule. But so long as you feel like you're stretching your creativity to its limits in a productive way, enjoy yourself! Try new layering techniques—put a sweater over a dress for a top/skirt look, or do a graphic tee with a structured blazer. Try to wear the same blazer three days in a row and see if anyone notices. You WILL repeat outfits, but tinker with as many formulas as possible to get the most use out of every single item you've chosen.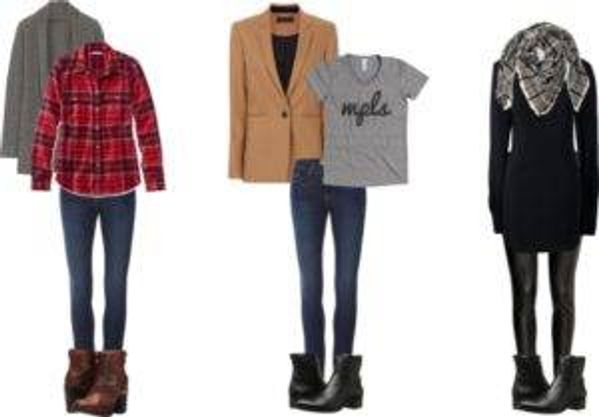 4. Cut yourself some slack
Again, if you hate capsule life entirely, abandon it. But if you realize your capsule doesn't include any party attire and are suddenly invited out to cocktails, you can fudge. And if you DO end up relying on the same few outfits, don't beat yourself up. But do think about what that means about your closet needs and dressing preferences.
It can be hard to get excited about personal style during the dark, cold winter months. If you feel yourself sliding into a dressing rut already, consider putting together a capsule wardrobe. Doing so can get those creative juices flowing again in no time!