What 'Call the Midwife' Gets Right about Childbirth
by
Katie Moritz
Many of us have been seduced by the charms and plot twists of a medical drama and binge watched the heck out of it. (Hoping that's not just me, anyway.) Shows like that kind of make you want to go out and get a medical degree. But they also leave you feeling skeptical: "Is that really how things happen in a hospital? And how many different love triangles can one team of doctors produce?"
Melissa Avery, a certified nurse midwife who directs the midwifery program at the University of Minnesota, said "Call the Midwife" is special because it's different than those other shows: What it portrays is very close to the real thing. The finale of the show's seventh season premieres Sunday on PBS.
"Call the Midwife" "portrays birth in a really natural, normal environment," Avery said. "The words that the (midwives in the show) say are words I've said to women during birth. ... It's a realistic portrayal of the experience of birth. ... It's not a high-drama experience like you see on network television often."
Straight talk about childbirth
Why is it important for people to see birth as it really is, rather than a dramatization? In Avery's opinion, it's because birth isn't something we do a good job talking about anymore.
"Birth is not a regular, common part of our culture that we talk about when people are growing up," she said. During the time period the show is set in, "it really was a part of every day life and it's really not so much now."
That might be because birth in the United States has been taken out of homes and natural birth centers and now takes place almost exclusively in hospitals. Avery said approximately 98.5 percent of births in the U.S. take place in hospitals.
That 98.5 figure is down slightly from 99 percent, Avery said. Births in homes and freestanding birth centers attended by midwives has very slowly gotten more popular over the past few decades as it once again becomes more mainstream. According to the Centers for Disease Control and Prevention, the rate of out-of-hospital births in the U.S. has been on the upswing since 2004 and increased from 1.26 percent in 2011 to 1.36 percent in 2012.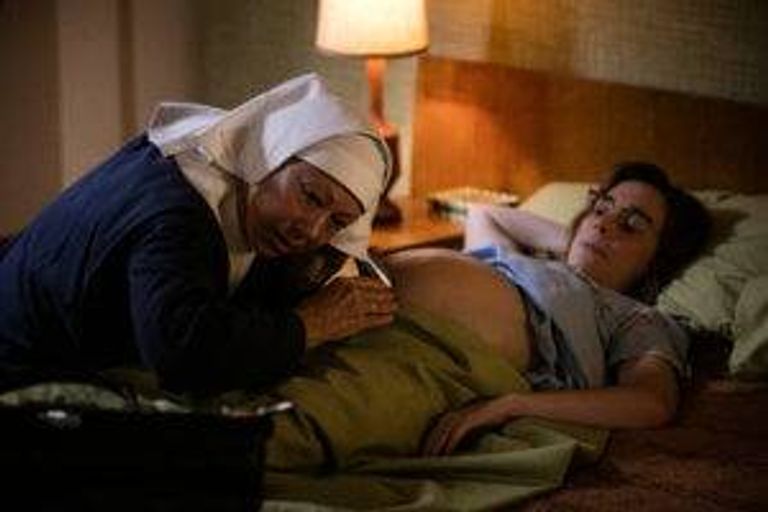 Midwives help women deliver babies by coaching them through the process before, during and after without the use of medical procedures. This can be done in the woman's home or in a non-hospital birth environment where the woman can feel at ease and in control, Avery said. (Though the vast majority—about 94 percent—of certified nurse midwife-attended births occur in hospitals.) After all, that's how women across the world have given birth for generations upon generations.
Midwifery asks "'Whose birth is this anyway?' 'Who's in charge?'" Avery said. "Really the care should be about who is receiving it and what works best for them."
There's even a difference in the way midwives talk about birth: Rather than saying a midwife "delivered a baby," they would say she or he "attended a birth."
"Mothers deliver their babies," Avery said.
What started the hospital birth trend?
It used to be that giving birth at home with the help of a midwife was the norm around the world. But in the 1920s and '30s things changed in the United States.
That's "when birth started moving in to the hospital and it just started to become the case that it was thought to be safer," Avery said. Giving birth in a hospital became a status thing. "Wealthier women thought that was the healthier way to go... and it's hard to bring that back."
Ironically, "when birth moved into the hospital, infections got worse because people didn't know to wash their hands, but they've learned that now," she said.
Obviously, a woman who experiences complications with her pregnancy or birth should get the care she needs, including being seen by a physician. Freestanding birth centers and midwives who attend home births work in tandem with hospitals to make sure mothers get what they need if something goes wrong. But healthy women who are growing healthy babies don't need to give birth in a hospital by default, Avery said.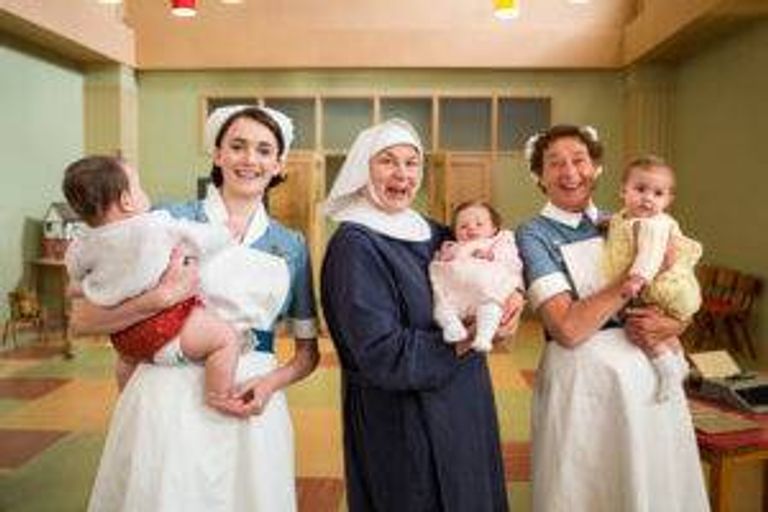 "Hospitals are for sick people," she explained. "When women are pregnant, they're not sick. (But) we treat them like they have an illness and they need to be managed.
"When a woman is in labor and then has to go into the hospital, it's a pretty scary experience. ... Hormones can cause (labor) to slow down because you're going into this (unknown) environment. ... You go in there, you take your clothes off, you put on this... hospital gown. ... 
---
If you have a home birth, it's your environment, and it's sort of your (experience). ...  It's also much less costly—we don't tend to use medical interventions as much that cost money."
Home birth rates in other developed countries also dwindled over the years. Even in the U.K., where home birth assisted by a midwife is a lot more common, it only represents 2 to 3 percent of births, she said. The Netherlands is the world leader in home births but its rates have been decreasing as well.
"There would be (more women comfortable with it) if it became more common," Avery said.
No one size that fits all
There are women around the world, including in the U.S., who need medical care during a pregnancy or birth and don't have access to it. And the American College of Obstetricians and Gynecologists recommends women who are overdue, carrying mulitples, attempting a vaginal birth after a past Caesarean birth or whose babies are breech not attempt home birth because of the risks associated with it.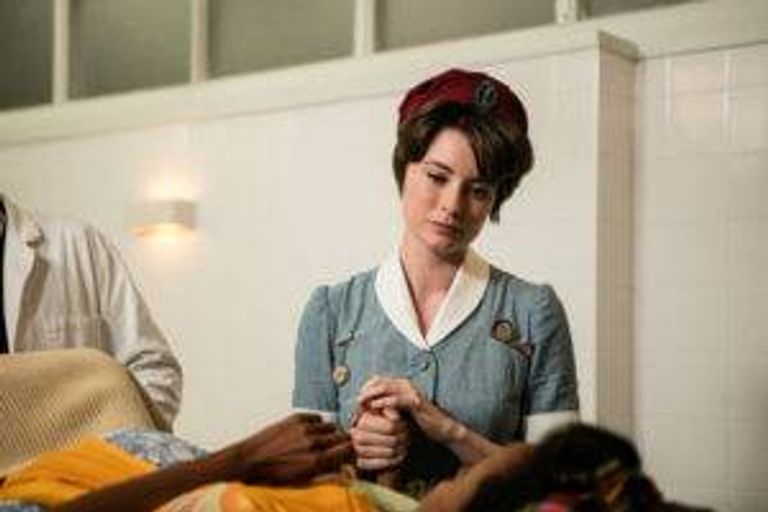 Midwifery doesn't advocate not getting the care a mother or baby needs. In fact, Avery said, the midwives-in-training in her program often work with physicians. Midwifery simply gives a mother and baby the benefit of the doubt.
When "women are pregnant, they're probably fine; we're going to assume its fine and normal unless something else happens," Avery said. "That's why 'Call the Midwife' is so refreshing. It just shows birth the way it's supposed to be."
Watch the "Call the Midwife" season 6 finale on PBS.org.

Katie Moritz
 was Rewire's senior editor from 2016-2019. She is a Pisces who enjoys thrift stores and pho. Follow her on Twitter @katecmoritz.