How to Easily Build a Stock Portfolio from Your Phone
by
Christine Jackson
Have you had "Figure out finances—ack!" sitting on your mental To Do list for, like, a really long time? Young people really should be investing, but lots of us aren't sure where to start (psst—here's a primer on that). DriveWealth, an investment app geared toward young adults, is trying to make building a stock portfolio and planning for the future a little less intimidating for newbies through a combination of educational features and affordability.
Acorns and Loyal3 are also options for beginning investors. The apps were all created to help millennials crack the investing code and start investing manageable small amounts.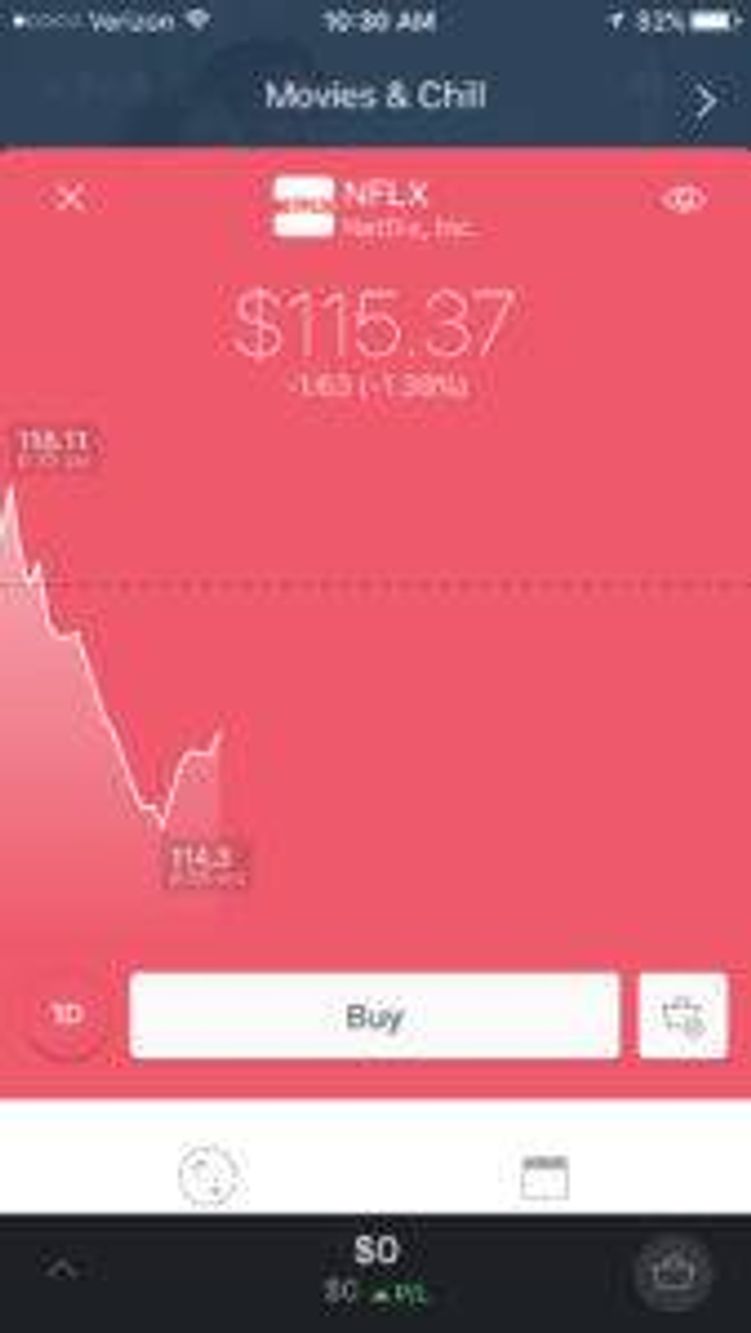 "You're telling young people to start investing, but, even if they do have $1,000, how much can they really get for that when you're talking about buying shares?"said Nicole Dugan, director of global marketing for DriveWealth. "And then they have a very unbalanced portfolio, heavily weighted toward one thing. That's not really what we want."
The app allows users to buy partial shares, portions of whole shares of a company's stock bought for a percentage of the price. This, along with the app's basket feature, makes starting and diversifying your portfolio possible without spending a lot of money.
Dugan also clarified some details for those skeptical of investing via smartphone. First, this isn't any small operation. DriveWealth has 237,000 users across 140 countries. It is also registered with the Financial Industry Regulatory Authority and the Securities Investor Protection Corporation, so it's on the up and up. With that in mind I decided to try out the app and see if investing really was as easy as experts told me it is.
When I spoke with Neale Godfrey, who consults on the educational side of DriveWealth, she suggested starting with $50 or $100 and investing in things I trusted, things I knew and in which I was confident.
Because I was a little skeptical (and a little broke) I decided I would start with $40, pick out some companies I'm familiar with and add as I got more comfortable. With my plan in place, I downloaded the app.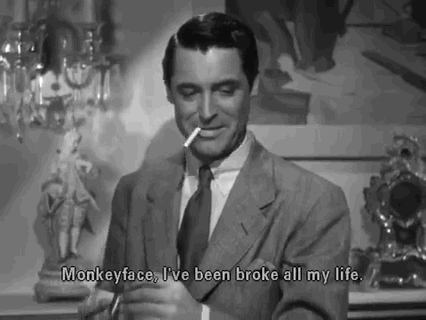 First, it asks you some questions about your finances and experience. If, like me, you've never put much thought into investing, these questions make that inexperience abundantly clear. Once you finish these, it takes a while (three days for me) for DriveWealth to approve your account. While you're waiting for approval, you can explore the app and put stocks into your basket, a feature that allows you to divide your money across partial shares of several stocks in order to diversify your portfolio.
Once your account is approved, you can fund your account by connecting your debit card. The funds take a few days to transfer, but once that's done you can really get started. Following Godfrey's advice, I bought what I knew. I put three stocks, Anheuser-Busch InBev (BUD), Netflix, Inc. (NFLX) and the Walt Disney Company (DIS), in my basket and split my money among them. After two weeks of owning a stock portfolio, here's what I know.
1. Investing doesn't have to be expensive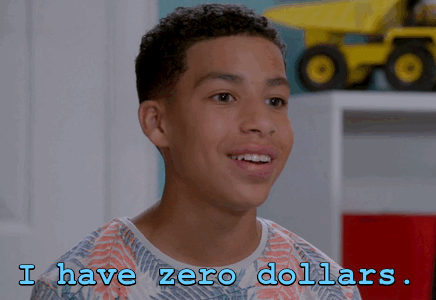 Looking at the cost of a share of Apple, Inc. makes the stock market seem too expensive to approach. Partial shares remove that problem. Money I would have normally spent on a few coffee runs and maybe a trip to Old Navy was instead put into stocks. That's a sacrifice I can definitely live with.
2. Investing is sort of, well, fun
Godfrey warned me not to obsess over day-to-day changes and instead focus on the long term. She's right, of course. But in the beginning watching things you know you own make (and sometimes lose, tbh) money is pretty satisfying, and kind of exciting.
3. It's an easy step to add to your routine
If you're anything like me, you check all your essential apps throughout the day. DriveWealth is now just another stop on my regular phone perusal. I check my email, my texts, Twitter, Facebook, Instagram, Snapchat, and, now, my stock performance.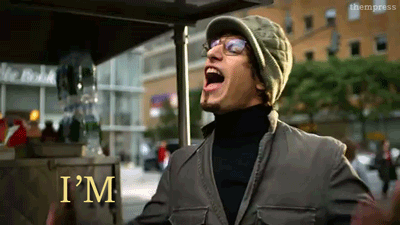 4. Owning stocks makes you feel very adult
You're already an adult in the way that you can vote and pay rent and have a job that allows you to maybe save a little money. But the first day you think to yourself, "Hey, I wonder what the Nasdaq closed at today?" you will feel like a Certified Adult™.
5. Building a stock portfolio builds confidence
Once I experienced and enjoyed how easy investing could be, I thought about how to regularly work it into my budget. I did a little research and made a second, more informed, purchase (Twitter, Inc. [TWTR], for those who are curious). Adding some money to my DriveWealth account each month is now part of my budget, and I plan to keep building and diversifying my portfolio.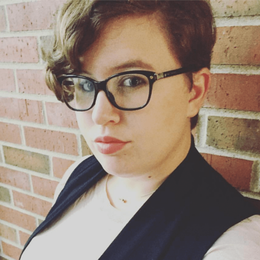 Christine Jackson
is a Missouri-based writer and editor who loves the arts but never seems to write about them. Her holy trinity includes the St. Louis Blues, David Bowie and whoever invented iced coffee. You can find her on Twitter sharing snarky quote tweets @cjax1694.