Be My Bridesmaid: The Unexpected Cost of Your Best Friend's Wedding
by
Gretchen Brown
Michelle knew as soon as she got the invite: A four-day bachelorette party in Nashville was out of her budget.
So she turned it down.
The bride was understanding, but Michelle couldn't help but feel bad.
"They have to respect that not everyone is in the same financial boat as them," Michelle said. "And I'm sure they'd feel awful if they knew they were forcing costs on you if you can't afford it."
She's one of six bridesmaids in a wedding this fall. And in the meantime, the cost has kept climbing.
First, it was buying the $200 bridesmaid dress, a full-day event that included a fancy brunch. There's the second bachelorette party back in Minneapolis for those who don't make the trek to Nashville.
Then there's the actual wedding. It's a destination wedding, out of town, which means two more nights in a hotel.
Michelle, whose name has been changed for this article, said she loves her friend and wants to support her marriage. But the expense of it all has been a reality check.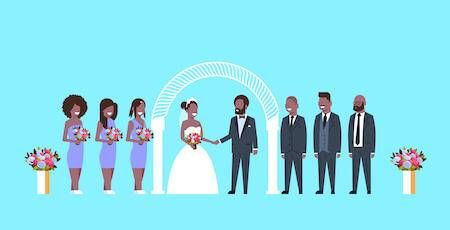 "Had I known this wedding would clean my PTO and bank account dry I maybe would have reconsidered being a part," she said.
According to The Knot, bridesmaids and groomsmen shell out $1,154 on average for each wedding, including travel, accommodations, clothing and gifts.
And that's just the wedding.
Bachelor and bachelorette parties cost an additional $500 to $1,500 on average, depending on whether travel and lodging is required.
"I think Instagram and Pinterest give our brides a complete unrealistic vision of what a wedding should be," Michelle said. "Of course, if you want to spend your money on a beautiful glamorous wedding, more power to you. But you can't expect your wedding party to put money into your vision beyond what's necessary."
Nashville has gained fame recently as a major bachelorette party destination. There's also Las Vegas, which bachelor and bachelorette parties have been flocking to for decades, as depicted in movies like "The Hangover" and "Bridesmaids."
But things haven't always been this way
Bachelor parties have been around since at at least the 5th century B.C. Rome. But bachelorette parties only began popping up in their current form in the 1980s.
Before then, while groomsmen spent a night out on the town celebrating their "last night of freedom," brides and bridesmaids were left opening up dishware and towels at bridal showers.
During the sexual revolution of the 1960s, some women began hosting bridal shower after-parties for gifts they wouldn't want to open around relatives (i.e. lingerie).
By the 1990s, bridesmaids were regularly throwing bachelorette parties, but they were often just one-night occasions.
A July 1999 Minneapolis Star Tribune article described the scene in the city's downtown:
"They come by night, converging on downtown Minneapolis in packs. Often glimpsed behind heavily tinted limousine windows, they are chauffeured by drivers who at times fear and loathe them. Easily identified by their distinctive clothing and bizarre jewelry, they roam the Warehouse District bars aggressively, often daring total strangers to perform outrageous acts."
Today there's an entire industry around bachelorette parties. It's not hard to find phallic cookies or shirts printed with the word "Bride."
And when cities like Nashville and Las Vegas began to market themselves as bachelorette destinations, women began treating the party as a multi-day event.
But according to one recent survey by Priceline, nearly half of respondents have skipped a bachelor or bachelorette party due to travel costs.
Kayla, 25, is sitting out on a bachelorette party trip to Las Vegas this summer. The flight was expected to cost $300. Then there's the food, lodging, transportation and bar tabs.
"I went back and forth for a while," she said. "But I decided that it wasn't worth the financial and time stress."
Bigger wedding, bigger party
There's also more people involved in these parties than ever before.
In the 1950s, the typical bride had just three bridesmaids. But the 1990s bride had an average of five.
Because bridal attendants are a status symbol, the more bridesmaids, the fancier the wedding, according to Cele Otnes and Elizabeth Pleck, authors of "Cinderella Dreams: The Allure of the Lavish Wedding."
"With a corresponding rise in the number of ushers, and required gifts for all attendants, the number of key participants, as well as the spending by and for them, has also escalated," Otnes and Pleck wrote.
It's not just that there's a bigger bridal party. The amount that's expected of them has also increased as weddings become larger, multi-day affairs.
That's according to Beth Montemurro, a sociologist who wrote "Something Old, Something Bold: Bridal Showers and Bachelorette Parties."
"It became something where, even if you couldn't afford it, you were doing as elaborate of a wedding as you could, even if you had to go into debt, because it was just a sign of status," Montemurro said.
The average American wedding costs $33,000.
Because brides wanted to stand out, pre-wedding events became more common at the end of the 20th century. Instead of a short afternoon, today's weddings are multiple days: the rehearsal dinner, the bridesmaids luncheon, the next-day brunch.
"There's just a lot of fixation or reverence for weddings, so it creates this idea that this is the most important day of a person's life. Even though it's largely symbolic," she said. "It makes it so that you feel more justified indulging yourself, or asking other people to indulge you, because it's constructed as such a big role change."
Kara, 30, thinks she spent about $800 to attend a Nashville bachelorette party last summer.
She was invited to seven weddings last year, and was part of three. She ended up missing a few wedding showers.
"But I would never turn down the chance to have fun with my friends and celebrate one of my pals," Kara said. She requested that her name be changed for this article.
Kara said that perspective has changed since her early 20s. She has been in about eight weddings, total.
She used to worry more about money, because the costs add up quickly. But because her friend group is more low-key (gifts are typically optional), it's been affordable.
In Nashville, for instance, the group rented a house and made food together instead of going out for dinner.
Fueled by Instagram
While Montemurro's initial research took place in the 1990s, she said she expects social media has played a big part in blowing up the bachelor and bachelorette party to its modern form.
"Without that, you didn't know what other people were doing on such a large scale," she said. "With Pinterest and other types of social media you start to get these ideas, and these ideas float around… and it makes other people want to do them."
There's also an increasing number of television shows focused on weddings and wedding planning, such as "Say Yes To the Dress," which since its premiere in 2007 has spawned five U.S. spinoffs, including one just for bridesmaids.
We're obsessed with weddings. But as Kara sees it, it's a pretty fun thing to be obsessed with.
"It is a really nice excuse to hang out with your best pals and celebrate someone in a special way," she said. "I would be honored to work towards being the '27 Dresses' girl, but I do hope I am more liked than Katherine Heigl."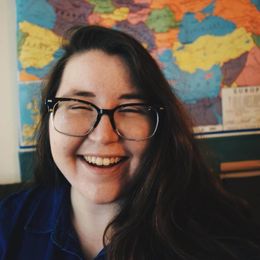 Gretchen Brown
 is an editor for Rewire. She's into public media, music and really good coffee. Email her at
[email protected]
, or follow her on Twitter @gretch_brown.