Do You Need a Breakup Coach?
by
Gretchen Brown
For Natalia Juarez, her first real breakup felt a lot like grief.
"Because it was my first love, I had that feeling that I was never going to meet someone again," she said.
It felt like grief because it was.
According to a 1995 study in the Journal of Death and Dying, people who go through a breakup are experiencing true grief; the same kind that you experience after a death.
But romantic grief is often trivialized, especially when you weren't married to your ex.
"I thought, 'I cannot believe it is so hard,'" Juarez said. "So when my friends started going through breakups, I was like, 'Here, this is what you need.' And then they started recommending me to their friends."
Today, Juarez is a breakup coach, one of a growing subset of relationship and life coaches focused specifically on breakup recovery.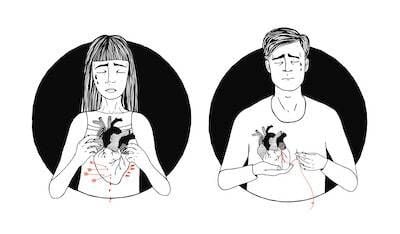 As Juarez points out, breakup coaching isn't therapy. Therapy is a slower, longer-term process. Coaching is for the immediate aftermath: where are you now, and where are you going.
On average, she sees clients for anywhere between one and three months.
Not everyone needs a breakup coach, she says.
But for many, it's a good choice: If you feel like you haven't been able to bounce back from breakups in the past. If the pain from a new breakup is crippling. If you don't have a great support network to help you deal.
Coaching as closure
Breakup coach Chelsea Leigh Trescott says that for some, their partner was their best friend. The person they told everything to.
And a breakup can also cause you to lose additional friends. With all those losses, it can feel like you have no support system.
A breakup coach can be that.
In other cases, you can have plenty of friends, but want advice without judgement.
"People really want to hear what someone thinks and have no skin in the game," Trescott said.
Trescott said she's not there to cast blame on her clients, or even on their exes. Instead, she's there to help them find closure. To understand the mindset they'd been in during the relationship.
"Rather than using new people to replace or to cover up pain, I try to help them understand in the big picture of their life, why that person was there," she said. "And who would help them level up in the future."
It might seem like, stereotypically, women are more devastated by breakups. But Trescott said that most of her clients are men; a casualty, she guesses, of the fact that many men often don't talk about emotions with their friends.
"A lot of men don't settle down until they feel like the person is right," she said. "When they get out of (a relationship), it's a severe hit."
Breaking up is a skill
The help that Trescott and Juarez provide depends on the stage of the breakup.
There's the period Juarez calls the "survival stage"; that two days to a week after the breakup that you can't even get out of bed.
She's had people who have contacted her two months out, not able to move on. She said it can take up to six months to get over breakups, especially when the relationship was extremely significant.
She's also had people contact her before the breakup has even happened, to coach them through the end they know has to come.
She said breaking up is a skill. It's also something you don't think about until you have to.
But it's a thing that has to happen and is often healthy to do.
"One of the most stressful parts of dating is how you break up with people," Juarez said. "The timing is important, getting people the best sense of closure, and it's never enough. But there are absolutely ways to do it well and with grace."
More dating, more rejection
In some ways, the modern dating world makes breaking up more frequent, and more complicated.
Dating apps mean you're meeting more people. That also means that, by nature, you're going through more rejection.
"There's these micro breakups that people have just from being on dating apps. They're constantly being rejected," Trescott said.
"Even though people aren't in serious relationships with these people, they feel like they're being left behind."
Right after a breakup, your first instinct might be to cut them off completely.
You delete and block them from Facebook and Instagram. You block their number. Delete their texts, and any saved photos of them.
But that can be jarring. It's actually not the method breakup coaches tend to recommend.
"It can actually be kind of traumatic," Juarez said. "Sometimes we need to wean people off, and it's OK."
Sure, you shouldn't be creeping on your ex's social media accounts. And it's important to not romanticize the past.
But you can't just turn off your feelings. Going through loss is a process.
Recovery is personal
Some people are ready to date right away after a breakup. They shouldn't feel bad about that.
In other cases, people aren't ready to date, but might think they have to date immediately in order to have a life again. That's not the case either.
---
"I think that love is so valuable, it offers us something that we don't get on our own," Trescott said. "It's about not using other people in order to make us feel alive."
Because Trescott and Juarez both do in-person and digital coaching, they're often available to their clients at odd hours.
And because the work is so individual, they don't have one-size-fits-all advice.
Juarez has coached a teenager through her first breakup, answering questions like, "What do I do if I see him in the hall?"
She's also helped a client who had just moved in with a partner, but wanted to break up. That combined lease was the thing getting in the way.
So Juarez helped her negotiate it.
At times, the work can get heavy. But it's worth it.
"If I felt drained I would not be doing this," Juarez said. "No matter how down someone is, our work is always positive."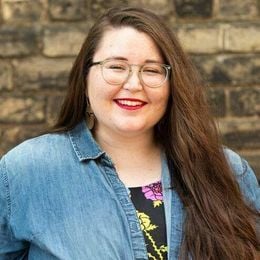 Gretchen Brown
is an editor for Rewire. She's into public media, music and really good coffee. Email her at
[email protected]
, or follow her on Twitter @gretch_brown.