The Unlikely Marriage of Boxing and Ballet
by
Katie Moritz
On a Thursday in November, ballet dancers lie on the floor in a row, punching bags looming over them. In sync, their graceful bodies bend forward, their fists hitting the bags before they sink back to the floor.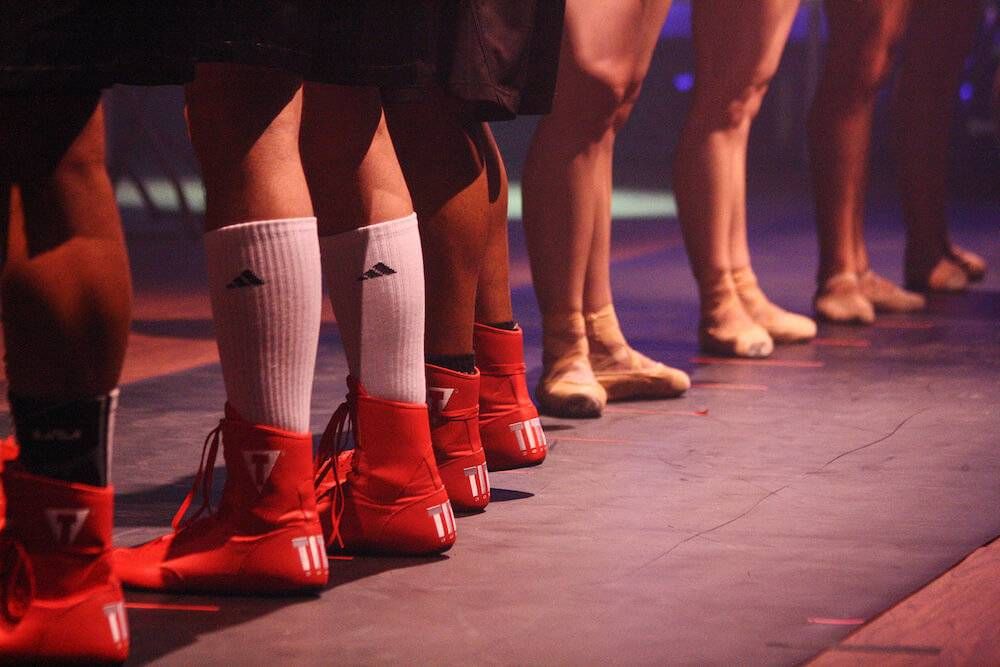 It's not an avant-garde dance performance. It's a weekly occurrence at Element Gym, a boxing gym in St. Paul, Minnesota, that has forged an unlikely alliance with Saint Paul Ballet, a dance company that has made it its mission to change the way people see the art form.
One of the athletes leading the charge is Zoé Henrot, a lifelong dancer and now the artistic director of Saint Paul Ballet. She wondered how taking up boxing could make her an even better dancer—and do the same for others in the company, too.
"Dancers already cross-train, but it was just kind of like, what could boxing do for me?" she said.
Next was the task of getting others on board. In a group that's stereotypically perfectionistic, trying new things can be a hard sell, Henrot said.
"For a bunhead who has been slapped on the wrist for not doing something correctly who knows how many times, it's therapy for us, it's become therapy," she said. "It changes the way that we dance."
Moving in together
Not only do the ballet and boxing companies share a partnership, they share a physical space. A few years back, when Saint Paul Ballet was looking to reimagine itself and in the market for a new place to rehearse, the organization checked out some vacant studio rooms in the building Element Gym calls home.
Element Gym director Dalton Outlaw, a St. Paul native and longtime boxer, said he was skeptical that the ballet company would actually move in. After all, the boxing gym is in a much less wealthy part of town than the ballet company was used to, and he was sure the boxers had freaked them out.
"I was hoping (they would move in)," he said. "I was like, that could be great."
The company surprised him by taking him up on the offer. Fast-forward a few years: The ballet dancers now cross-train with Outlaw every Thursday inside Element Gym, and the boxers take ballet classes. They all share a drinking fountain that has gradually turned into a community watering hole, Henrot said.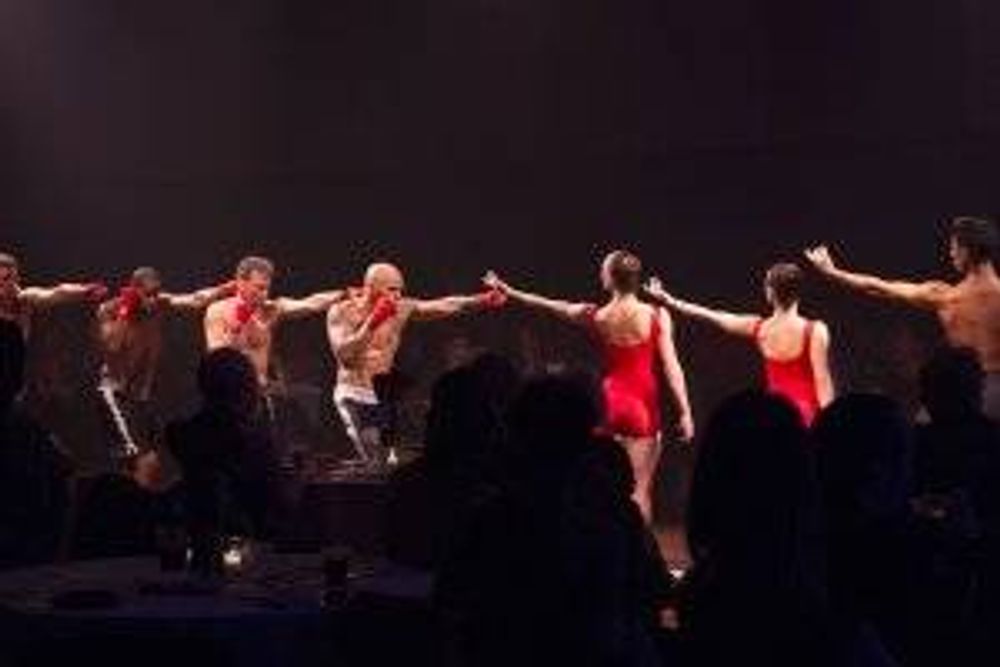 "We kind of got to know each other and made the connection between organization leaders and saw we had a lot of values and similarities," Outlaw said. "We wanted to spend our organizational lives together as we moved forward."
The move did cause some tension within the ballet organization at first, Henrot said. The company had been in its old location for nearly 70 years, and not every dancer's parent was happy their child would be sharing a space with boxers.
The conversations surfaced racial and gender assumptions that are always present but rarely talked about.
"You're in a ballet studio, and most of it is white girls,... and putting it next to an organization mostly of men, several of them are of color," Henrot said.
"We had some tense moments, we had some discussions with people," Saint Paul Ballet executive director Lori Gleason said. "As people started to get to know people and get comfortable, their fear level dropped, and now people are so proud of being here."
Outlaw's boxers were skeptical at first, too, he said. Ballet is mostly seen as an artform for women, not a sport for everyone.
"There was... a lot of questions," he said. "It's not everyday you see a ballet studio... We're not around those."
Boxers even asked if they'd be expected to wear tutus.
Dalton said he told the boxers how the ballet dancers are similar to them: " 'These guys are movers, these guys are athletes, these guys are artists. These guys are aligned with what we do.'"
Challenging assumptions
That's all going on behind the scenes. But what's happening in public is just as fascinating.
In October 2017, boxers from Element Gym and dancers from Saint Paul Ballet collaborated on "The Art of Boxing, The Sport of Ballet," a performance piece meant to blur the lines of the two professions. It's not a dance recital, and it's not a boxing match—it's an artful collision of the two, meant to decimate assumptions and stereotypes.
"What would an evening of ballet and boxing look like together? Dalton and I took it from there, and have continued to be creative with it," Henrot said. It's "the idea of making ballet more athletic-looking, and making boxing look more like an art. How do we do that without taking away from the rawness of what each form is?"
Outlaw and Henrot choreographed the performance together.
"I'm challenged to think of my choreography as more like a sport... and Dalton has been challenged to be a choreographer," Henrot said.  "Instead of boxing in a ring, how do you take a punch and turn it into something that's slow-motion? How do you respond to a dancing body in front of you rather than a boxing body in front of you?"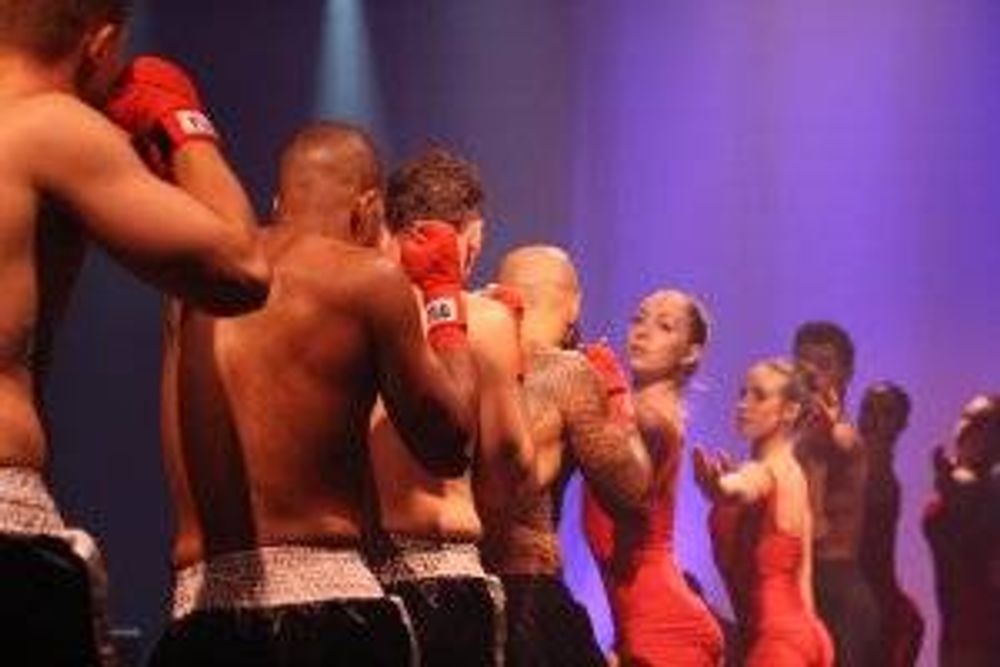 The piece is also about showing a united front in an unlikely arena, in a time when divisiveness is all too common.
The audience sees "two people from very different backgrounds, coming together, moving together, respecting one another and ultimately having this relationship," Henrot said. "That's the power, these humans coming together that wouldn't normally come together."
The piece was performed in a high school gymnasium—the ballet company was committed to keeping the performance out of a traditional theater environment. It's in line with the company's new mission, Gleason said.
"We really want this art to be accessible," she said.
The performance will get a bigger venue in April, when it debuts on the stage of the Ordway Concert Hall in St. Paul. After that, the two organizations hope to open what they call a "movement center" together—essentially a collaborative practice space that would have room for other movement-based organizations, too.
"We got married, now we're going to have a child," Henrot joked of the collaborative performance. "And put a down payment on a house."
"Literally," Outlaw said.
Videos by Josef Lorenzo.
This article is part of  "Living for the City," a Rewire initiative made possible by The John S. and James L. Knight Foundation.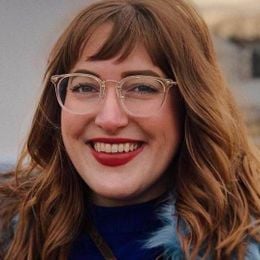 Katie Moritz
was Rewire's senior editor from 2016-2020. She is a Pisces who enjoys thrift stores and pho. Follow her on Twitter @katecmoritz.