How to Be the Boss of Someone Older Than You
Be confident, but not cocky
by
Jake Schultz
Aubrey Foss knew her first day on the job would be a tough one.
She was assuming her new role as the executive director of a nonprofit elder care provider and she could predict the kinds of questions her employees would have as soon as she stepped in the office. She knew the team — all folks older than she is — would take one look at her, then 29, and wonder if she was their real boss.
"I'm sure I looked like I'm 12," said Foss, now 33. "I've always been told I look young — I still get carded everywhere I go — so it was definitely obvious there was an age gap."
It isn't a close gap, either. She works with a group of 11 directors, all of which report to her, and they range in age from 52 to 66. That means the youngest one graduated high school before Foss was even born.
This type of age gap isn't exactly rare in a workplace. According to a survey by Harris Interactive for Careerbuilder.com, approximately 69 percent of workers ages 55 and older report to younger bosses.
That means there are plenty of people like Foss trying to navigate what might feel like an unnatural situation in the workplace.
'The elephant in the room'
Foss decided to handle this situation head-on. During her first meeting with her employees, she "addressed the elephant in the room," she said.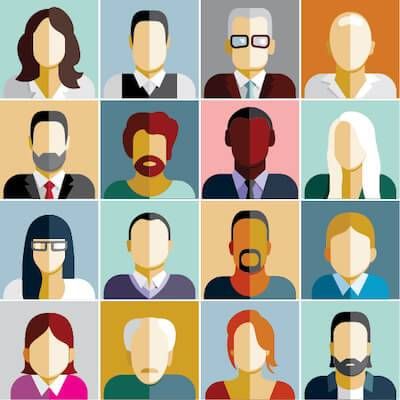 "I said I knew it was obvious I was younger and I kind of ran through my background, my experiences and why I'm qualified for the job."
One thing she made sure to omit, though, was her age. After four years on the job, she says many of her employees now know her age and her family situation. But she didn't put a number on it when she started so others wouldn't stress over it.
Throughout those four years, she's experienced some pushback because of the age gap, she said. While most of her employees seem to be content, there are some who don't like reporting to someone who is their child's age.
A Future Workplaces study found that older generations often feel "millennials are unqualified or ill-equipped for the managerial position." This can cause younger bosses to feel inadequate and create an uncomfortable work environment.
"The biggest struggle when I first came in was finding a way to take myself seriously without trying to be b*tchy," Foss said. "The biggest hurdle to overcome is proving to them I'm experienced and I can do the job."
[ICYMI: Is Your Social Network Making You Doubt Your Career Success?]
Work family
Similarity in age between an employee's child and the same employee's boss can create a blurry line in a workplace relationship. In some cases, though, it is well-received by both.
Rachel Haugo, a 34-year-old deputy editor for BHG.com, now employs her former boss, Marie, as a freelance writer. Marie was Haugo's boss before she retired and Haugo took over her position.
Haugo has always felt like she's had a work mom in Marie. That relationship, which blossomed when Haugo worked under Marie, carried over to their current roles.
"I'm almost as old as her youngest son so she kind of treated me like her daughter," Haugo said. "She was always looking out for me."
Even with the gap in age, Haugo isn't afraid to give Marie direction.
"This is how I deal with most people: I have guidelines, here's the due date, here's the assignment, here's how much it pays. Are you interested?" Haugo said. "I treat her like anyone else. She says 'no' when she can't and 'yes' when she can. I favor her for certain things because I know she'll do a good job. I can just hand that off and I don't have to worry about it."
Ultimately, it's about how the person's skills fit the task at hand, not their age.
"I try hard to hire people with certain strengths," Haugo said. "When I'm hiring people for anything I think about how their strengths match with us and the assignment. I hire students who are seniors in college and I hire Marie. I think about it in terms of the task and not the age of the person."
How to make it work
Oftentimes, older employees are more experienced in their fields than younger employees are. Much like Marie, they tend to be dependable.
Joan Lloyd, an executive coach and management consultant for Joan Lloyd and Associates, says it's important for younger bosses to stay grounded and remember their employees' experience.
"A young person tries to over-compensate," Lloyd said. "They throw their MBA around and it's going to get everybody's back up.
"But if the younger person says, 'You know, you've been at it a long time, you're doing a lot of things right. I can't come in and add value until I really understand what you're doing. I can't do it alone and I really want to learn from you.' If they do that, well, the employee will respect that."
Older employees are more experienced when it comes to interpersonal workplace relationships, too.
"The people I work with are very aware of my time, and I don't think I would get that with younger employees," Foss said. "I have two boys and a husband, so (my employees) are always staying later to help me with things and make sure I get to spend time with my family because they've been in that situation before."
Regardless of age, a boss needs to be respected. Show, don't tell, how qualified you are for your leadership position.
"The absolute best way to win an older audience is to be credible," Lloyd said. "Add value, know your stuff, do your research, get back to them in time and give them credit. That's the key to being a good boss for any team."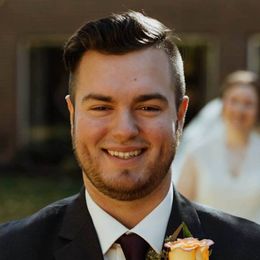 Jake Schultz
 is a writer, photographer and baseball watcher. He works for a newspaper in Minnesota, home of great campsites and craft beer. He's the guy that dances awkwardly but emphatically at weddings. His list of podcast subscriptions would probably stress you out.