Boring Internship? Here's How to Make the Most of It.
First up: talk to your boss.
by
Gretchen Brown
You scored your perfect internship. (Nice!)
But a week in, it's not quite what you expected.
You pictured a job full of activity and learning; a chance to jump in the field of your dreams. But so far, all you've had the chance to do is make coffee and learn where the printer is.
Some internships are more self-directed than others. If you're feeling you don't have enough tasks to fill the day — or are unsure how to move forward on your own — there are ways to make sure you get the most out of your experience.
Be up front with your boss
If you're feeling bored half the day, it's possible your boss doesn't know you're starved for tasks. It's your job to bring it up to your supervisor.
Make sure to prepare for the conversation, says Alli Goossens, assistant director of the internship program at North Dakota State University's Career and Advising Center.
"If the intern can come into the meeting with things that they would like to work on or a pet project, that can also help that conversation go more smoothly," Goossens said.
It might feel a little awkward. But having a conversation like this with a supervisor is something you'll have to do the rest of your working life, Goossens said. It's a valuable skill to learn.
Don't be afraid to get around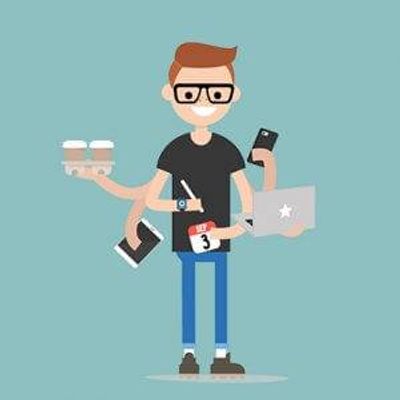 Instead of assigning you more tasks, your boss might tell you to ask around the office to see if others need help.
If that's the case, you should be proactive about it.
"Introduce yourself to your colleagues — do not wait for them to introduce themselves, they're working adults with all the attached stress," said Carlota Zimmerman, a career strategist. "Saying, 'Hi, I'm (name), and I've got a summer internship here to do (blank). I'm here to help, please put me to work!'"
Don't just go in cold. Do your research on your colleagues, and see who does what. When you know what they do, and you make clear your interest in it, they'll be more likely to help you out (and let you help them).
Learn some new skills
Just because your internship is in one department doesn't mean that's all you can do. If you have extra time, you might consider using it to explore other departments and career paths (with your supervisor's support).
"Maybe it's attending a different department's staff meeting to get a taste of what they're working on," Goossens said.
Whatever it is, preparation is key here. Don't ask your boss to point you to a department; do your research and ask to be connected with one that interests you specifically.
The key is to avoid putting more work on your boss' plate.
Get networking
---
"Probably the second biggest thing you're doing at an internship, other than getting experience, is making connections," Goossens said.
The more people you're interacting and making connections with in an internship, the better. It's what an internship is all about.
Maybe the people you're meeting throughout the company don't have extra work for you. That's OK! Ask them if they're free for lunch, or coffee, instead.
You might feel like you're being bothersome. But most folks like to give back and are happy to help out those early in their career.
Since networking can be a bit scary at first, you might consider reaching out to coworkers on LinkedIn first, Goossens said. Not only will this help with doing your research, but a conversation might happen organically on the platform.
Have a real feel for the company
Another important, but sometimes forgotten, piece of an internship? You're testing it out to see if you'd want to work there again, either at the conclusion of your internship, or years down the road.
According to one survey, 36 percent of students got job offers at the end of a paid internship (that number goes down to 17 percent for unpaid).
That means getting hired is a real possibility. So if you have extra time, you can use it to vet the company as much as you can.
Does your colleague have a job you've got your eye on? Contact the human resources department and see if you can get your hands on a position description for the jobs you admire.
That way, you can see the skills it takes (and how to beef up your own resume to get there).
And all those all-office emails and newsletters? You might be "just an intern," but those are for you, too. Read away so you can be up-to-date on the happenings in the office.
Zimmerman said you should go to all the office gatherings, parties and events that you're invited to. You're part of the office, and you should act like it.
If you're taking the internship for credit, you might already be doing some journaling reflecting on your day-to-day experience.
But if you don't have to journal, you might want to anyway. It can be a good way to document your internship. Once you're out of it, things might look differently than you remembered. You might forget small nuances.
"Dig in and do some reflecting and observations on culture that's going on in the office," Goossens said. "What you like and don't like, picking up on office norms."
Sitting back isn't enough
Maybe you've decided it's gonna be a scroll-through-social-media type of internship. After all, it'll still be on your resume, right?
That might not be enough if you're hoping to leverage the internship into a real-life career.
"It's nice to have an internship on your resume, but more and more we see employers all the time really pinpointing specific skills," Goossens said.
In other words, if you really want a well-rounded resume, you're going to have to highlight specific projects you've worked on. Your internship experience matters, and digging in isn't just going to help you learn— you'll end up with real experience in the field.
Things might feel so bad that you want to quit.
Not so fast, Goossens said. She said it's not OK to quit if you haven't tried all your options first.
Have you talked to your supervisor? Have you tried other avenues within the same company? Have you found a good support system in the office?
So, you're not cut out for data entry. Not everyone is. Your internship doesn't have to be your dream job, even if you thought it would be.
"In general, every experience you go into, it's what you make of it," Goossens said.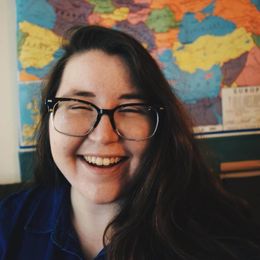 Gretchen Brown
 is an editor for Rewire. She's into public media, music and really good coffee. Email her at
[email protected]
, or follow her on Twitter @gretch_brown.