Understanding Bomba: Puerto Rican Music of Resistance
When is dancing a protest? When it's bomba!
by
Josef Lorenzo
In bomba, dancing and protest are inextricably linked.
This traditional genre of music and dance originated in Puerto Rico over 400 years ago by enslaved Africans on the island.
These communities would gather to make music to express themselves. They used bomba to tell stories, share news and connect with each other. This gathering was called bambúla, or a practice of re-remembrance — to remember their ancestors and where they came from.
Ivelisse Diaz, lead singer of the band Bomba con Buya, described the genre in a "Sound Field" episode as "the story of our ancestors. It is meant for healing, it is a time-traveling genre. And it's Black music."
In recent years, Puerto Ricans have gathered to dance bomba to cope with the pain and loss experienced after Hurricane Maria.
And now, bomba is an integral part of Black Lives Matter movements throughout the Puerto Rican diaspora. It is an act of reclaiming African heritage and countering racism in the world.
"This is the music that existed when we were oppressed, and we're still oppressed," Diaz said.
Bomba's African roots explained
Watch this "Sound Field" video as hosts Linda Diaz and LA Buckner discover more about the musical and cultural elements that define bomba, including its similarities to the folk music and instruments of Africa, as well as the cultural influence of the Taíno, the indigenous people of Puerto Rico, on bomba.
In this episode, they learn about bomba singing from Ivelisse Diaz of Bomba con Buya, and about bomba drums and rhythms from drummer Nelson "Mateo" González.
We like music. You like music. Let's break it down.
Sound Field is a PBS Digital Studios web series produced by Rewire.org.
Want more Latin rhythms? Watch the "Sound Field" episode on bachata.
And please SUBSCRIBE!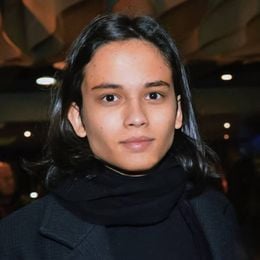 Josef Lorenzo
is the Webby award-winning producer/director of the music series Sound Field and civics show America From Scratch.