Why Boards Need Young Professionals and How to Join
You don't have to be loaded to be on a board.
by
Jamie Lynne Burgess
There comes a time in your life when you finally have a decent handle on work-life balance and are navigating your job with relative ease.
That's all well and good, but once you've soaked in the stability for a while, you might be looking for your next challenge.
And that next step, for professional gain and personal fulfillment, might be joining the board of directors of an organization or corporation.
Believe it or not, there's a board out there looking for someone just like you. You might feel too young to join, but many organizations are seeking millennials with fresh ideas, digital competence and a willingness to put in time and energy rather than money.
Many young folks are a great match for organizations that want to stay relevant or appeal to younger generations, especially the organizations that need improvements in the digital sphere.
"While millennials and young professionals will gain leadership experience serving on a board, they also have a lot they can bring to the table," said Sarah Hamilton, a social impact and community engagement expert at Benefactions Social Impact Solutions.
Why should I join?
If you have a passion that is not met by your day job, joining a board can help you to stay in touch with a cause you care about. You should feel a personal connection to the mission of the nonprofit and a desire to drive its mission; this connection is part of what makes a great board member.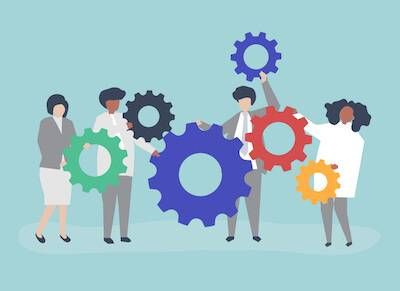 If your goal is to advance your career, you might choose instead to join a board related to your line of work, not outside of it. In this case, you might consider joining the board of a for-profit corporation, although this process is a little different.
Either way, you should consider the responsibility of joining a board as a way to network and make new contacts. It could even lead to a lateral career move into a different field, if you're looking to make a switch.
What is the time commitment?
At minimum, you can expect a monthly board meeting to discuss issues, though this will vary depending on the size and need of the organization.
If you aren't bringing big bucks to the table, you'll be expected to give more of your time, which will mean greater engagement on your part.
"Most boards are 'give or get,'" said John Crossman, CEO of real estate firm Crossman and Company. "That means, if you raise the money, you don't have to give. Knowing how to raise money is a skill itself."
Most organizations have set terms for board members. So you can't join a board and expect to leave it six months later. You're making a commitment to the organization, and if it's an organization that's prominent in your community, you're committing to the community as well. Find out the term length before you join.
What are the responsibilities?
Generally, a board guides an organization's direction. More specifically, it provides checks and balances for the executive director of the organization. It also approves the budget — including setting the compensation for the top boss. When joining a board, you should be provided with a detailed list of responsibilities for board members.
There are roles within a board. Likely you'll have already decided which of them you're best suited for. Responsibilities depend on the role and title of the board member.
"Boards want people who will help strengthen the organization to make it more successful," Hamilton said. "This could come from board members' connection to experts who will provide pro-bono services or their own skills set such as branding, public relations, advocacy, fundraising or event planning."
What is the process of joining?
When you have chosen the right organization, and you have found an opening that suits your background and skills, you'll want to consider your overall chemistry with the other board members and with the staff.
Get to know these people and see how well you can work with them. This is particularly important in the case of the executive director, with whom the board will work closely. Take a tour of the organization and talk to the people working there to get a sense of morale, too.
Learn all you can about the organization in advance. Does it have a succession plan, if the executive director or CEO unexpectedly quits? Is the organization financially solvent, and does it have liability insurance for board members? All of this is important to having a board that can be productive and focus on making the company better.
The board must approve any new members, so you'll submit your materials for the others to review. When you have been approved, you can join in on meetings and vote on important changes for the corporation or organization.
Best of all, as a board member, you have an opportunity to shape the direction of the organization as it moves forward. Don't be afraid to offer up new ideas. In fact, this is what makes you valuable as a board member.
Generational diversity is important to the success of any organization, and you can be part of bringing it into the future
[ICYMI: Volunteer Your Way to the Career You Want]
Debunking some myths
Think all this sounds nice but a little unrealistic for someone like you? Here are some counter-arguments to common misconceptions about being on a board.
1. You need to be rich to be on a board
If you have worked for an organization or company that has a board of directors, you might have some preconceived ideas about what it takes to become a board member. One of those is an ability to donate money.
While it's true that some board members can (and do) give generously, there are plenty of ways to give with time or energy.
"Every nonprofit has its own criteria of requirements of board members, but that does not necessarily mean board members are expected to contribute financially, or that you must have 'deep pockets' to join," said Hamilton.
If you're interested in joining a board, ask what the expectations are around making financial donations. You might consider other ways to raise funds that don't involve emptying your savings account, like putting on an innovative fundraising event.
"If you don't have the means to contribute financially to a board, being able to expand a nonprofit's network of support is a valuable skill a young professional can offer," Hamilton said.
2. You can't do this while working full-time
Many boards welcome retirees who have an abundance of experience as well as time to donate to the cause. But, for the most part, boards choose members because of their professions, not in spite of them. Attorneys join boards to offer their skills as interpreters of the law, and accountants are often asked to examine the budget.
Similarly, if you are a graphic designer or excel in social media marketing, these are valuable skills you can bring to the table. And because you exercise them regularly, they're sharp.
Don't wait to be retired to offer your expertise to an organization that needs it. Digital skills in particular tend to be coveted. And if you're handy with writing code or building websites, you can likely find a board that needs someone to bring life to an online campaign.
3. You need to meet specific qualifications
Unlike a job, you don't need a resume to join a board. In fact, you might consider preparing a one-sheet biography that shows a more well-rounded image of yourself when you're trying to join. Qualitative skills are most important: communication, leadership and cooperation are all qualities of a great board member.
If you are interested in nonprofits, consider the governing body of nonprofits in your community, such as a community foundation or a nonprofit council. These organizations even hold events — like matchmaking nights — to match people with nonprofits that can best use their skills. Millennials offer diversity on the board and can help the organization appeal to younger, like-minded people.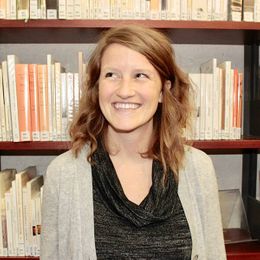 Jamie Lynne Burgess
is a writer who is fascinated by how places shape culture. Get in touch on Twitter @jamburgess or Instagram @jamielynneburgess.