Black Doctors Work to Build Trust in the COVID-19 Vaccine Among BIPOC Communities
A long history of medical abuse has left marginalized communities with legitimate concerns for their health and safety.
by
Danielle Broadway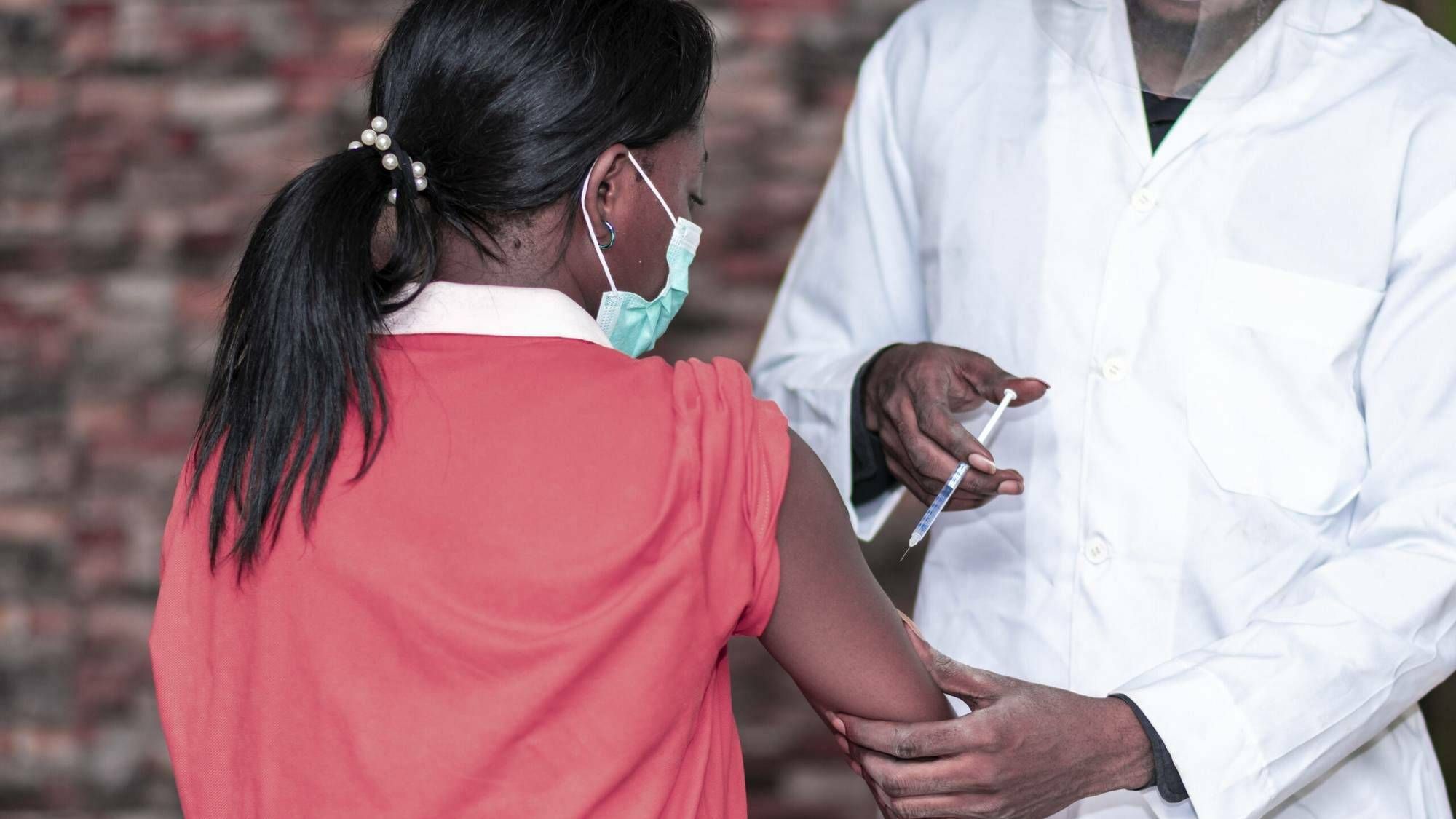 This article is part of the Twin Cities PBS digital storytelling project Racism Unveiled.
As the COVID-19 vaccine rollout continues across the U.S. and Congress debates a $1.9 trillion relief plan to help fund its distribution, some Americans are choosing to opt-out of vaccination.
Individuals who refuse the vaccine might automatically be seen as members of the anti-vaxxer movement that ignores scientific evidence on preventative health measures.
However, many vaccine skeptics have legitimate reasons to be wary, rooted in a long history of medical neglect and abuse within the U.S. health care system.
America's history of medical racism
Black people and people of color in America have been subjected to centuries of medical experimentation and abuse.
In her book Medical Apartheid, author Harriet A. Washington details how enslaved Black Americans were used for medical experiments without their knowledge or consent, and how these practices continued long after the abolition of slavery.
Other high-profile incidents include the case of Henrietta Lacks, a Black woman whose cells were stolen, and the Tuskegee Study, a highly unethical 40-year experiment conducted by the Public Health Service on 600 Black men in rural Alabama without their consent.
BIPOC communities throughout the U.S. have also endured the reprehensible — and often federally funded — practice of coerced sterilization. 
Starting in the early 1900s, state eugenics programs specifically targeted marginalized people, such as Latina women in California. One particular law in the 1970s led to the mass sterilization of Indigenous women on a scale tantamount to modern-day genocide.
More recently, U.S. Immigration and Customs Enforcement has been accused of the forced sterilization of immigrant women in its custody.
Over the past year, Black Americans and people of color have been infected and killed by COVID-19 at disproportionate rates and without the same access to high-quality health care as white communities.
Considering this long history of abuse and mistreatment, it's not surprising that marginalized communities have reported some of the lowest levels of trust in the COVID-19 vaccine.
Black health leaders address vaccine mistrust
Dr. Kizzmekia Corbett, a viral immunologist at the National Institutes of Health and one of the leading scientists behind the COVID-19 vaccine, has used her platform on Twitter and Instagram to help spread awareness around the safety and efficacy of the vaccine.
Corbett is one of many Black doctors and medical experts of color who are using their expertise, wisdom and experience to educate and protect their communities regarding the vaccine.
These health leaders also acknowledge that the concerns of skeptical patients are entirely legitimate.
"Apprehension comes from a long history here in the U.S. of Black and brown folks in such a way that has not just stigmatized, but physically harmed Black people especially," said Dr. Anthony Harris, chief innovation officer and associate medical director at WorkCare.
Harris says that the message he wants to share with BIPOC communities is one of solidarity and reassurance.
"We're with you. And by 'we,' I mean the African American medical community, myself included, have all partnered to provide services directly to those communities that are traditionally underserved in the U.S.," Harris said.
"We are administering the vaccine with the notion that first and foremost, it's effective. We have to spread the message that the outcome and the instability of an individual's infection is a worse and a more grim perspective than any safety concerns that individuals may have in regard to administering the vaccine."
Dr. Kari-Claudia Allen, a family medicine physician based in Columbia, South Carolina, has used her personal experience to encourage others who might be apprehensive about getting the vaccination.
Allen and her colleagues were very eager to get the vaccination, as they treat COVID-19 patients and have high levels of exposure.
"I had absolutely no side effects with the first dosage," she said. "I was warned by people that the second dose can be a bit more rest intensive; it was for me. I experienced a lot of muscle fatigue. It was almost like I had the flu."
Despite the mild side effects of the second dose, Allen recovered quickly.
"I woke up the next day feeling brand new, like I could run a marathon," she said.
Valid medical mistrust will continue to be a factor
Some young members of BIPOC communities have expressed a strong desire to receive the vaccine as soon as possible.
"I just feel like it's a step in the right direction to help us get back to where we once were, in terms of being able to go out and do things," said Nina P. Hernandez, a California-based editor and fashion blogger.
Yet, many are still reluctant to put their trust in a medical system with a long history of neglect and abuse.
"The reality is, Blacks are not a monolith. There are some Black people who are hesitant about the vaccine. But there are some people that are eager and ready," Allen said. 
"We know that we were so disproportionately affected by COVID-19, and we are dying at higher rates and having the most complications at higher rates than our white counterparts."
Allen cautions that trust in the U.S. health care system will continue to be a factor for communities of color as the COVID-19 vaccine is rolled out, and that these concerns are entirely legitimate.
"I decided I would no longer use the term 'medical mistrust' without using the word 'valid' in front of it, because the feelings that African Americans have toward the health care system in America are valid."
The long history of medical racism in America cannot be unwritten or forgotten. Yet, Black medical professionals and health leaders of color continue their work to inspire faith in the COVID-19 vaccine.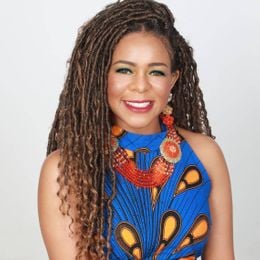 Danielle Broadway
is a writer, editor, MA student, activist and educator who is inspired by her family to make social change in the classroom and beyond.