Meet the Busy Guys Behind Bizzy Coffee
by
Dylan Thomson von Brendel
Ever thought to yourself, "There simply aren't enough hours in the day"? What do you do when you're feeling overwhelmed? Best friends Alex French and Andrew Healy felt like they had way too much to do and not enough energy to do it, so they started a company—Bizzy Coffee—to help them, and others, solve that problem.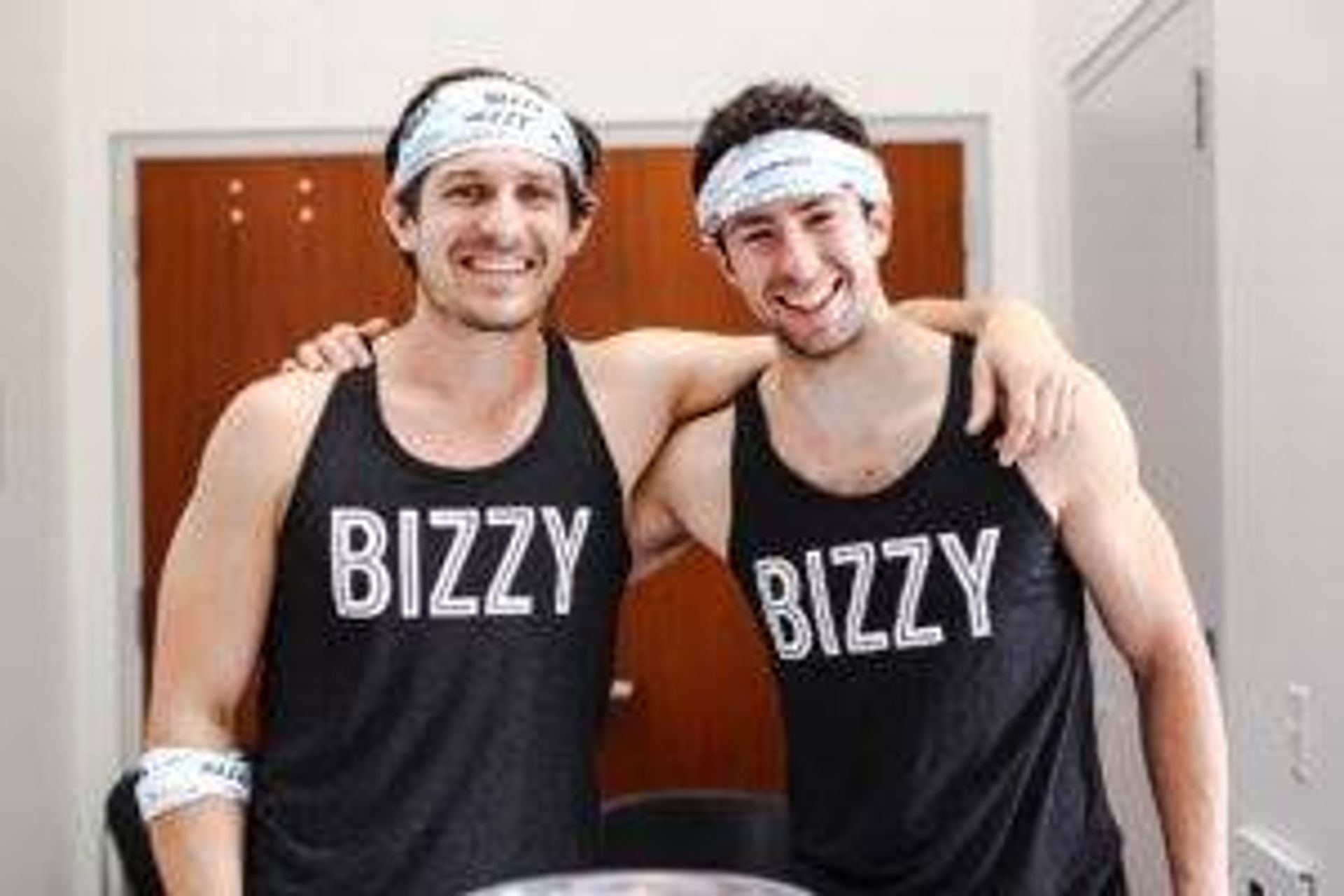 French and Healy were looking for a healthy and convenient source of caffeine to help them get through the day at their corporate jobs and train for a 24-hour obstacle race. Healy was drinking so much coffee to stay alert that he started to get acid reflux. He learned through his research that cold-brewed coffee is significantly less acidic than other types of coffee.
Unfortunately (or fortunately for the "Bizzy Boys," as they call themselves), it was tough to find cold-brewed coffee at the local grocery store or gas station, they said. And that's when the light bulb went off. They started Minneapolis-based Bizzy with one goal in mind: to create the healthiest and most convenient coffee products on the market.
They started by creating their Bizzy Cold Brew Coffee Concentrate, which you can drink hot or cold. Each bottle contains six servings of organic coffee, and quickly became the No. 1-selling cold-brewed coffee on Amazon. Their latest invention is the Bizzy Coffee Shot, which has the caffeine equivalent of two shots of espresso (yowza!) and comes in three different flavors.
French gave us a few minutes out of his Bizzy schedule to answer some rapid-fire questions about himself, entrepreneurship and life.
Rewire: What does "Bizzy" mean?
Alex French: It's an adjective (we made up) meaning goal-oriented.
Rewire: What makes you laugh?
AF: Myself. I do dumb stuff all the time.
Rewire: What advice would you give to a budding entrepreneur?
AF: Do it. It's extremely challenging, but during the process you will develop as an individual and become your best self. Plus you might make a difference in the world.
Rewire: If you had the chance to start your career over again, what would you do differently?
AF: I would have went all in on my first business even though it was terrible. By going all in you realize it's not as scary as you think and (you) learn so much.
Rewire: What would you sing at karaoke night?
AF: "Ice Ice Baby" by Vanilla Ice.
Rewire: What would you say is the most important skill you need to be a successful entrepreneur?
AF: Dogged persistence. It is so hard.
Rewire: When have you failed, and what did you learn from it?
AF: I fail constantly, and always have. The key is to keep getting up and pressing forward. All but my last two businesses failed for one reason or another.
Rewire: Who would you want to be stranded with on a deserted island?
AF: My business partner Andrew–we'd definitely survive.
Rewire: How long do you stick with an idea before giving up?
AF: Depends on the situation. Most importantly, if you are not in love with what you are doing you should stop immediately. I've always set benchmarks for myself and if I do not hit them I stop.
Rewire: How many hours do you work a day?
AF: On average, I work 80 hours per week. Most of that is Monday through Friday, so those days are very long. On the weekend, I try and do more strategy and creative work so it doesn't feel as taxing.
Rewire: How do you generate new ideas?
AF: Most of my ideas just pop into my head. Almost 100 percent of the time it's when I'm not at all thinking about business. Most of my good ideas happen during workouts or while riding my motorcycle.
Rewire: What is your greatest entrepreneurial fear, and how do you manage that fear?
AF: Choosing the wrong business. There are so many ways to make a living and I want to use my passion for business in the best way possible. My driving factor in life is opportunity cost and I want to make sure I live my life in the best and most impactful way possible.
Rewire: How many pillows do you sleep with?
AF: Never more than one. A lot of the times I don't even use one.
Rewire: What is your favorite part of being an entrepreneur?
AF: Everybody wants to help you, especially if you're young. What I've found is almost everyone wants to be an entrepreneur but is too afraid to do it. They want to live vicariously through you and your business and want to help whenever possible, which is awesome.
Rewire: What has been your most satisfying moment in business?
AF: This changes day to day, but almost always it's when someone is willing to invest their time or money into my business. We have a great team and roster of investors that believe in what we are doing and that makes me grin ear to ear when I think about that.
Rewire: Lastly, is your glass half full or half empty?
AF: The Bizzy Coffee glass is always full.
This article is part of America's Entrepreneurs, a Rewire initiative made possible by the Richard M. Schulze Family Foundation and EIX, the Entrepreneur and Innovation Exchange.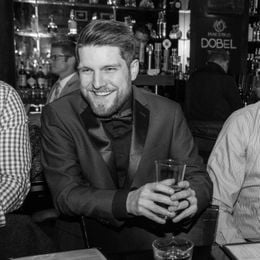 Dylan Thomson von Brendel
studied theater, video production, and film producing over the last 15 years and has worked in many different arenas along the way. He's a sucker for Austin City Limits and would watch Antiques Roadshow every night if PBS would program it that way. Connect with Dylan on Twitter @DManMegaMix.