ICYMI: 5 Big Takeaways from President-Elect Trump's First Press Conference
by
Katie Moritz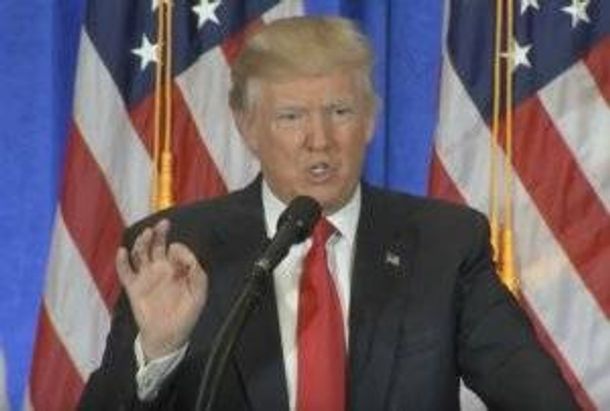 The morning after President Barack Obama said his goodbyes to the U.S. public, Donald Trump held court at his first press conference since becoming president-elect. While he's stayed very much in the public eye since being elected in early November, Trump hadn't yet made an appearance at a public press availability, an event that allows journalists to ask questions in a relatively uncontrolled environment.
A little more than a week before his inauguration, he addressed some of the issues getting the most media buzz. If you missed the hour-long event, here are some major takeaways to keep you current heading into Trump's presidency, as well as analysis by nonpartisan political scientist David Schultz from Hamline University.
1. His sons will take over his businesses while he's in office.
That Donald Trump made his come-up as businessman is no secret. Forbes estimates he's worth $3.7 billion because of his business empire. To address conflict-of-interest concerns—some political analysts have suggested he might make decisions as president based on how they would impact his companies—he's putting the Trump Organization in the hands of two of his children.
"People have learned a lot about my company," Trump said at the conference. "And now they realize my company is much bigger, much more powerful than they ever thought. We're in many, many countries and I'm very proud of it. And what I'm going to be doing is my two sons,... Don and Eric, are going to be running the company. They are going to be running it in a very professional manner."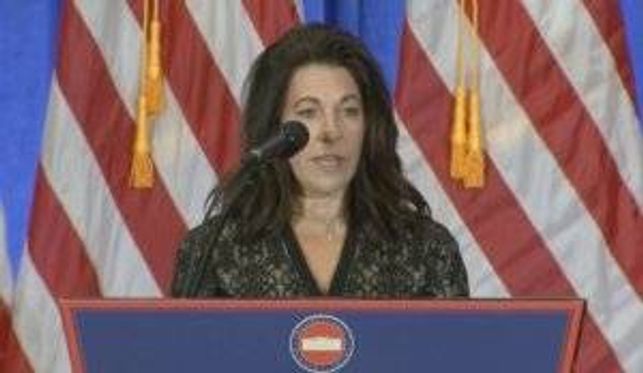 Sheri Dillon, a lawyer and advisor to Trump, said during the conference that it's not realistic to expect Trump to sell off all of his business assets, one of many suggestions that have been floated to counteract any possible conflict of interest. She also said selling it all wouldn't have the desired effect.
"If the President-elect were to finance the sale himself, he would retain the financial interest and the assets that he owns now," she said. "Some people have suggested that President-elect Trump could bundle the assets and turn the Trump Organization into a public company. Anyone who's ever gone through this extraordinarily cumbersome and complicated process knows that it is a nonstarter. It is not realistic, and it would be inappropriate for the Trump Organization."
Dillon said Trump's empire is "not dissimilar to the fortune of Nelson Rockefeller when he became vice president. But at that time, no one was so concerned."
Trump quipped before walking off the stage that if Don and Eric don't do a good job with the Trump Organization, "I'll say, 'You're fired.'"
2. He will donate 100 percent of profits made from foreign government officials staying in his hotels to the U.S. Treasury.
Dillon said another strategy Trump would take to eliminate any fears of conflict of interest was to give the money he made from foreign dignitaries staying in Trump hotels to the U.S. government to pay down its debt.
While this practice isn't unheard of, and it's totally legal for the government to accept these kinds of contributions, "not too many people make charitable donations to the U.S. government," Schultz said. He pointed out that "we're never going to be completely sure if profits are donated."
It's not unreasonable to be concerned about conflicts of interest heading into the Trump presidency, Schultz said, and the announcement that he'd be donating part of his wealth "I thought raised more questions than it answered in terms of answering concerns."
3. He didn't make a clear statement against Russian hacking.
Over the course of the hour, Trump was questioned many times about Russian interference during and after the U.S. presidential election, something that's been confirmed by intelligence agencies. But he ultimately failed to answer questions about what actions he'd take against Russia for the hacking.
"If (Russian President Vladimir) Putin likes Donald Trump, I consider that an asset, not a liability," Trump said. "Because we have a horrible relationship with Russia. Russia can help us fight ISIS, which by the way, is No. 1 tricky."
Schultz said Trump might be "banking too hard on thinking a personal relationship that he has or doesn't have with Putin may override the interest that Russia has as a country... Russia's not exactly a (U.S.) enemy but it's not exactly an ally either."
4. He spoke out against BuzzFeed and other news organizations he said publish "fake news."
Trump called BuzzFeed, which published an incendiary article about Trump based on unconfirmed leaked information, "a failing pile of garbage" and later got into a shouting match with a CNN reporter, saying "you are fake news" and refused to take his question. CNN had also reported the news published in the BuzzFeed article.
"I will tell you, some of the media outlets that I deal with are fake news more so than anybody," Trump said. "I could name them, but I won't bother, but you have a few sitting right in front of us. So they're very, very dishonest people, but I think it's just something we're going to have to live with."
Schultz said politicians making the media into a common enemy of the people is a trend that will likely continue.
"You never lose by beating up on the press if you're a public official anymore," Schultz said. "I tell my students, the only consolation public officials may have is the only people hated more than Congress may be the media in general."
Although he doesn't lose anything with the public by abusing the media, "what he does lose... is the media support I think he needs to succeed as the president of the United States," Schultz said.
---
He can't do everything with 140 characters on Twitter. This combative relationship only sets him up for reporters not giving him the benefit of the doubt on stories moving forward. ... Today was a sign that he's going to have a difficult time with press relations... and hoping he can bypass Congress, go through the media and get directly to the public to support him."
5. He reiterated that Mexico will reimburse the U.S. for the border wall he plans to build.
Trump said he "respect[s]" and "love[s]" the people and government of Mexico, and has a plan for getting them to reimburse the U.S. for his much-talked-about wall.
"Mexico, in some form, and there many different forms, will reimburse us and they will reimburse us for the cost of the wall," he said.
Schultz said "there's nothing we can do whatsoever to force Mexico to pay for that wall." He'll likely take another strategy, Schultz said.
"I doubt (Trump is) going to send a bill to Mexico and say, 'Here's a bill for the wall,'" he said. "What I think he's going to try to do is link the building of the wall to a re-negotiation of (the North American Free Trade Agreement). ... 'We've now renegotiated NAFTA, we got 'x,' 'y,' 'z' from Mexico, that's Mexico paying the bill for the wall.'"
Stream PBS NewsHour's feed of the news conference:
Watch "Frontline" program "President Trump" online at PBS.org. "Trump's Road to the White House" will premiere Jan. 24. Check your local PBS station's schedule for broadcast dates and times.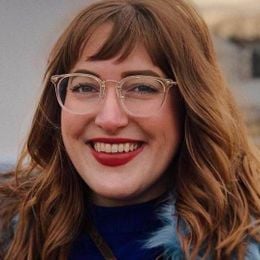 Katie Moritz
 was Rewire's senior editor from 2016-2020. She is a Pisces who enjoys thrift stores and pho. Follow her on Twitter @katecmoritz.