Beyond Instagram: 6 Must-Have Apps for Capturing Your Life
by
Ariel Tilson
With the constant influx of new content creation apps for your phone, tablet and i-what-have-you, it's impossible to stay on top. So we've done your homework for you-- here's a carefully curated list of Rewire's favorite storytelling apps, illustrated and road-tested by members of the Rewire team.
1) Hyperlapse: Time Lapse for the Rest Of Us
http://youtu.be/bWbBB9jtVXU
The timelapse, a video effect which traditionally requires hours of footage, a completely still camera or expensive tracking equipment, is now available to the amateur phone videographer thanks to Instagram's newest addition, Hyperlapse. As it's "hyper" prefix alludes, Hyperlapse allows you to easily speed up your videos of sunsets or to steady shaky tracking shots. The app's tracking ability is what especially captivated Rewire Producer Maria Bartholdi who, in the video above, is smoothly followed on her route through the office despite the shaky hand of the videographer and the unpredictability of her movements. Read more.
2) Red Stamp: Because Whatever Happened to Pen Pals?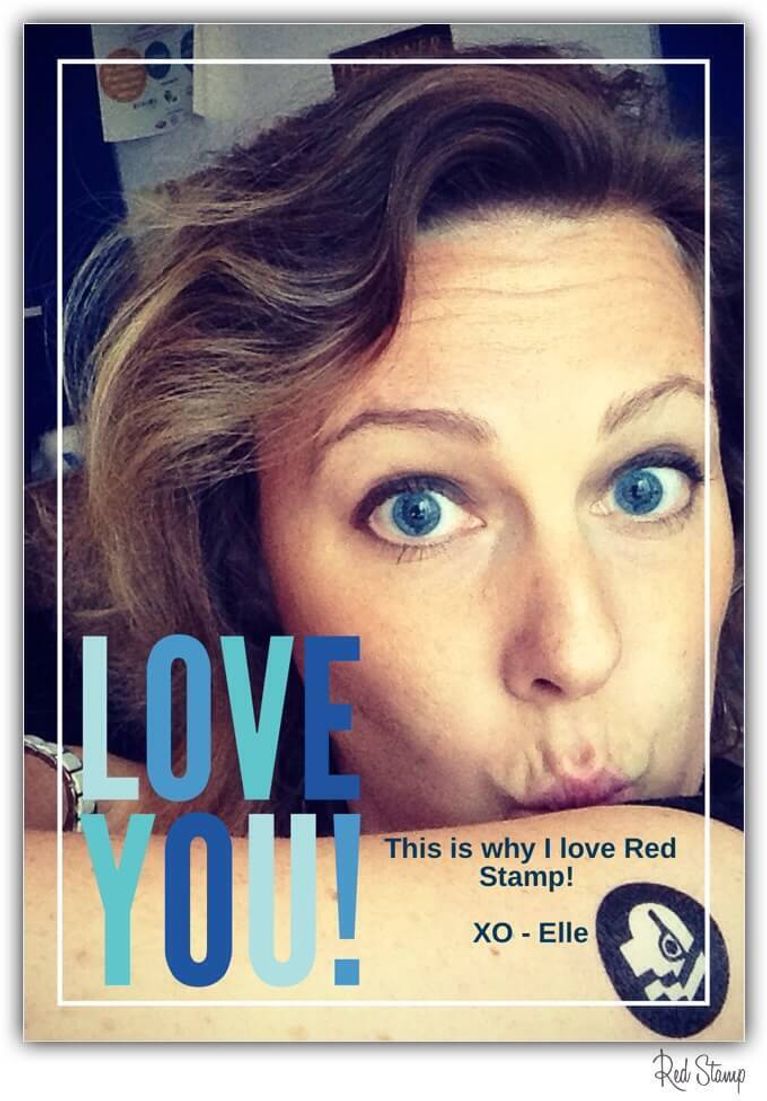 For those of you who prefer the ease of digital communication but relish the sentimentality of real, stamp-licking postcards, Red Stamp could be your new pen pal proprietor. Far classier than a cheesy, free e-card, "HBD" typed on a Facebook wall, or your "good intentions" of briefly remembering but never actually sending a card, the Red Stamp app allows you to quickly and easily create your own personalized cards with the option of having them printed and mailed to your loved ones near and far. Elle Krause-Lyons, tpt communications manager, loves Red Stamp because "it is an exceedingly simple way of making it look like you're on top of your shenanigans, even when you only remembered it was your boss's birthday 3 minutes ago."  They have literally HUNDREDS of templates to choose from for dozens of occasions – and they change seasonally. Also, once you've created a greeting – you can text, email, or upload them to Twitter, Facebook or Instagram--all within the Red Stamp app! AND best of all, Red Stamp is a Minnesota-based company with a recently launched and constantly expanding line of customizable event décor items as well. Check it out.
3) SketchBook Pro: For People Who Actually Know How to Draw
http://youtu.be/v0f0tLNyz2o
While not brand new to the app scene, SketchBook Pro remains a valued asset to illustrators and artists who may want to draw on the go without dragging around papers and pens of varying weights and strokes.  SketchBook casts itself as sophisticated enough for the professional-grade illustrator but easy enough  for the most novice of digital sketchers. Although it does cost a nominal fee of $1.99, the app is available for desktops, tablets and phones and works on most devices including Windows, Mac, iOS and Android. As you can see from Associate Producer Bobby Edwards' illustration above, its ability to replicate analog drawing tools makes it a worthwhile investment for all drawers alike. Read more.
4) Funny People Like Vine
Beloved for its 6-second, stop-motion looping videos, Vine is perhaps the simplest in-camera shooting and editing video app in existence. Similarly to Instagram, it's a social platform. Users create their own profiles and can follow content with hashtags. TPT Sponsorship Account Executive (and local comedian) Jenn Schaal is a Vine aficionado. She uses her profile  to promote and create sketch comedy. Vine videos are not as simple as they appear, the constraints of 6-second brevity require more than a bit of skill and foresight. Learn more about the latest updates to Vine here.
5) Android Photographers Love Afterlight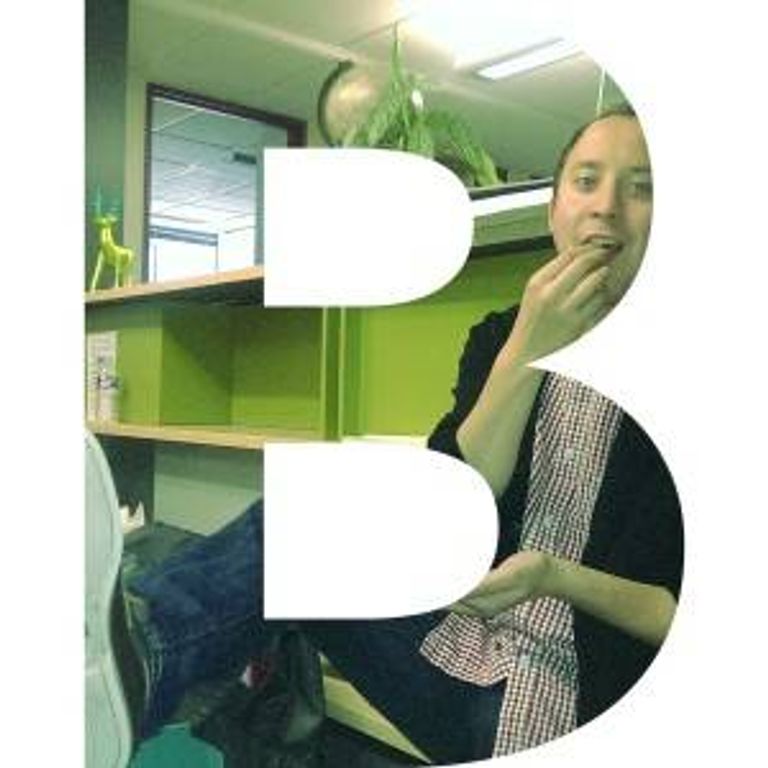 Afterlight may not be free (99 cents to download) but its offering of 56 filters and darkroom-like effects make it worth the minor investment for those looking for a more adaptable alternative to Instagram. The app is Android friendly (that's important for iPhone-averse social media guy Leif Brostrom), can be downloaded and shared in multiple formats, including sent as a postcard through Sincerely.com (paralleling Red Stamp), which mails them old-fashioned style to friends and/or foes.
6) GoPop: Because Who Doesn't Love Before & Afters?
http://youtu.be/Zj4-OltbFBg
Mobile brainchild of the folks at Zeega, GoPop combines social media and interactive storytelling with an equal dose of humor. GoPop is ingenious in its simplicity -- just take a "before" photo and an "after photo"-- add an effect or two, and create a picture that changes when your friends tap their screens. Better yet, do as Andi McDaniel, Rewire's Director and Head Honcho does, and export your clever Pops as gifs and share them with your friends. GoPop also makes it easy to join conversation threads, either by "replying" to someone else's Pop, or via hashtags. Unfortunately, like Hyperlapse, GoPop is still only available for iPhones. Read more.
What I really love about these apps is the way they allow you to show rather than just tell friends and fans. But if you're looking for a more...bizarre...approach to connecting with your loved ones, we'd love to see someone try the app Somebody, created by filmmaker, writer and actress Miranda July. The app allows users to communicate "in person" through other go-between users. For instance, User A selects User B from a list of users near the recipient, User C. User B is then directed by User A through the app to User C with the message, and possibly action, to relay.  Seems useful for all those communications you think should be done in-person but just not by you - e.g. romantic break-ups, roommate negotiations, guilty confessions, etc. Have you used the app Somebody or any of the apps featured above? We're dying to know about it-- please share below!
http://youtu.be/iz13HMsvb6o
Ariel Tilson
 is the fourth-largest of the 27 known moons of Uranus, which orbits and rotates in the equatorial plane. Wait no - that's the Wikipedia bio. At tpt, Ariel is in fact newly appearing after time in the Big Apple where she worked on her graduate degree and on various documentary and public media enterprises. Now she spends her days rotating through weekly Almanac shows, orbiting MN Productions' equatorial planes and obstinately defying gravity (may appear to some as clumsiness, but they're highly misinformed!).