Goat Yoga? Find the Best Yoga Practice for You
by
Natalie Maggiore
Goat yoga. Beer yoga. Aerial yoga. Paddleboard yoga. These days, there's a yoga for everyone, everything and every situation.
Yoga, meditation and mindfulness are on the rise thanks to proven mental and physical benefits including stress relief, increased flexibility and strength and more.
Not to mention, classes are more accessible than ever. You can follow along with YouTube videos and on phone apps. Local bars, gyms, offices, parks and other public spaces are offering classes at low or no cost.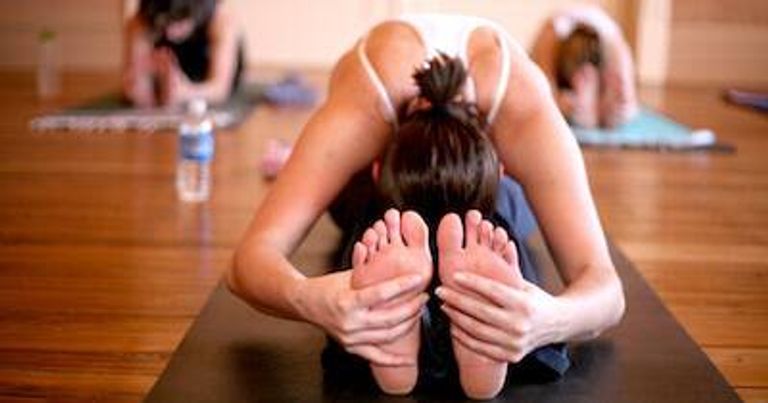 But for those of us looking for a regular yoga practice rather than a 45-minute one-off when you share your mat with an adorable farm animal, it can take a little bit of time to figure out what's best for you. Once you take a dive into the deep and detailed world of yoga, you'll discover that there are options beyond just the basic flows you may have experienced at an event or a local class.
So how do you find what's best for you? Try them all, of course. Here's a briefing on the many styles of yoga to help you get started.
Vinyasa
Vinyasa yoga, one of the most typically practiced styles in basic classes, is all about linking your breath to your movement. In each flow, where yogis (practitioners of yoga) might move from downward dogs to warrior poses, each position is transitioned by an inhale or exhale.
Vinyasa gives yogis the chance to work on posture and flexibility as flows are repeated with added positions and increased speed. It's a great class for a challenge and is often used in "power" yoga classes.
Hatha
Hatha yoga is all about building strength and flexibility through a deeper stretch. It's a departure from the more "vigorous" vinyasa practice in that each pose or posture is held for multiple breaths and done at a slower pace.
Hatha is great for a gentle practice that retains the physical benefits of a vinyasa practice.
Yin
Often referred to as restorative yoga, Yin is all about giving your body a chance to relax. Poses are often sitting or supine and are held for as long as 45 seconds to more than five minutes, offering an incredibly deep stretch.
Yogis can add pillows and blankets to their yin practice to increase comfort and relaxation. This style is great for stress relief and when you're not feeling great.
Kundalini
Kundalini yoga focuses on incorporating the physical and the mental. Using chants, meditation, assorted breathing techniques, repetition of poses and more, kundalini practice focuses on drawing energy up from the base of your spine.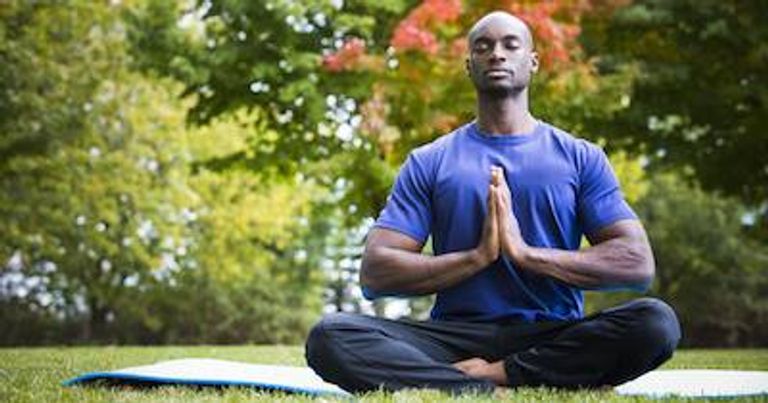 The main goal of this practice is increasing consciousness, so if you're looking to focus on spiritual awareness just as much as you are looking to improve your physical health, kundalini is for you.
Bikram
Bikram yoga is just one of the systems of hot yoga existing today. The practice features 26 postures as well as two breathing exercises and is completed in a studio kept at 95 to 108 degrees.
Bikram is supposedly good for heart health as well as increased flexibility, balance and motion. Many yogis have found the heat to be helpful in enhancing their skills, but it bikram should be practiced with caution, of course, due to possible dehydration and overheating.
Buti
Buti yoga is a bit of a departure from the other styles. This practice is all about incorporating yoga with cardio and dance and focuses on strengthening your core.
If typical yoga classes are a bit too calm for you, buti is a great way to incorporate the feel of yoga with something a little more peppy, like Zumba. This practice is fairly new in the yoga world, but has already become fairly accessible through studio and internet classes.
The world of yoga is wide and wonderful and might take some time to explore, but, even if there aren't many classes offered in your area, any of these styles can be further explored on YouTube for free. Pick one that strikes your fancy and start from there.

Natalie Maggiore
 is a journalist and teacher living in Chicago, whose passions include aggressive hockey watching, a quality bowl of queso and learning about the infinite void that is outer space. Her writing mainly pertains to pop culture and entertainment, but she enjoys creating content pertaining to mental health, social service, human interests and nature. Follow her on Twitter @nataliem31 and Instagram @natmag31.