The Best Podcasts to Stay News Savvy
With so many outlets, it can be hard to stay on top of news stories. But it's never been more important.
by
Kit Stone
I used to listen to my coworkers talk about the news of the day and feel completely out of touch. Unless you stay on top of every headline that pops into your feed, it can be hard to understand the bigger picture of what's going on in the world.
A lot of times it feels like you've jumped into the middle of a story, unable to find the beginning. Plus, the news can be boring, or hard to understand. And news burnout is a thing, too, especially during an election cycle.
But staying current with what's going on has never been more important.
Luckily, we no longer have to sit around a television at a certain time to watch the news. We can access it any time we'd like through podcasts.
Here are a few podcasts to kickstart your journey toward a news-savvier you.
Bite-size Podcasts: Under 10 minutes
"Briefly" is the perfect podcast for people who can barely stomach reading a full article.
In less than 10 minutes, "Briefly" gets you caught up with the lead news of the day. Produced by news site Ozy, this podcast offers a smart and fresh perspective on daily news that'll make you sound really smart when chatting around the snack machine at work.
NPR's "Up First" is a great way to start your day. NPR's whole thing is making the news sound interesting without any visuals. It's no surprise that its daily podcast "Up First" is compelling.
Hosted by journalists Rachel Martin, David Greene, Noel King and Steve Inskeep, "Up First" takes a variety of topics from politics to pop culture and blends them together for your morning news smoothie.
Another option for news appetizers is "The NewsWorthy," hosted by former TV news anchor, Erica Mandy. Episodes of this podcast aren't always shorter than 10 minutes, but Mandy only journeys beyond that bite-size length if the info is just too good to leave out.
Compact: Under 30 minutes
"The Daily" by The New York Times is a great podcast for commuters. Hosted by Michael Barbaro, by the time you arrive at work, you'll be fully informed on one particular topic.
Every episode of the podcast hones in on a topic of the day. In less than 30 minutes, the podcast provides background on the story, what's currently happening and where the story could go in the future.
An end-of-day listen perfect for evening commuters, "Today, Explained" carries you through the most important news of the day. Hosted by Sean Rameswaram, the Vox podcast is another winner when it comes to breaking down complex stories into digestible information.
The Intercept's "Fearless" hones in on the stories that have fallen through the cracks of mainstream media, including topics of national security, politics, criminal justice, technology, human rights and more.
"Post Reports," as in The Washington Post, answers the questions you didn't even know you had. The podcast has everything you'd expect from The Washington Post — in-depth reporting and clear analysis — but in audio form.
This daily podcast from Slate is designed specifically for people who feel overwhelmed by the news. Once you go beyond the headlines, what exactly are you supposed to do with the information?
Each day "What Next" provides context for news stories of the day and leaves you with an answer to the question: What next?
If you want a little more: Over 30 minutes
A fun way to catch up on the world's happenings is via NPR's podcast "Wait, Wait...Don't Tell Me." Every week, the podcast tests your knowledge about current events by way of a news quiz (complete with celebrity guests) where you'll have to guess what is real and what is made up.
Slate's Political Gabfest is like eavesdropping on a group of friends dish on their boss after hours. If you're looking to find out what's going on, specifically in politics, this podcast's informal approach to Washington is perfect for you.
From farm wars to drug wars, the Reveal's method of storytelling gives you the beginning, middle, and end to some of our most pressing issues. Produced by the Center for Investigative Reporting and PRX, this podcast has a way of giving you a heavy dose of reality in a not-so-heavy way.
On the Media by WNYC Studios takes a skeptical approach to daily news reporting. Hosted by Brooke Gladstone and Bob Garfield, this podcast not only delivers the news of the day but also examines how the media is reporting that news and why they chose that approach by revealing their hidden narratives and agendas.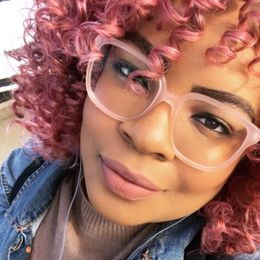 Kit Stone
is a multimedia storyteller from the West Coast. If she's not working on the next stamp in her passport, you can find her spending time with her family, tucked away with a good book or binge-watching her favorite shows.