Best Buy Founder Dick Schulze on Making Your Dream a Reality
by
Katie Moritz
Dick Schulze has seen it all. As the founder of Best Buy, he's lead a business that's constantly changing tack as the tech landscape morphs into something nearly unrecognizable from what it was decades ago.
"What are people doing with (VCRs) anymore? I guess you keep them in your library or something," Schulze said at e-Fest Entrepreneurship Challenge at the University of St. Thomas' Schulze School of Entrepreneurship on April 14. "Remember, when I was in business, the Sony 101 reel-to-reel tape recorder was the hot-selling item. It was 129 bucks, and we sold a lot of them.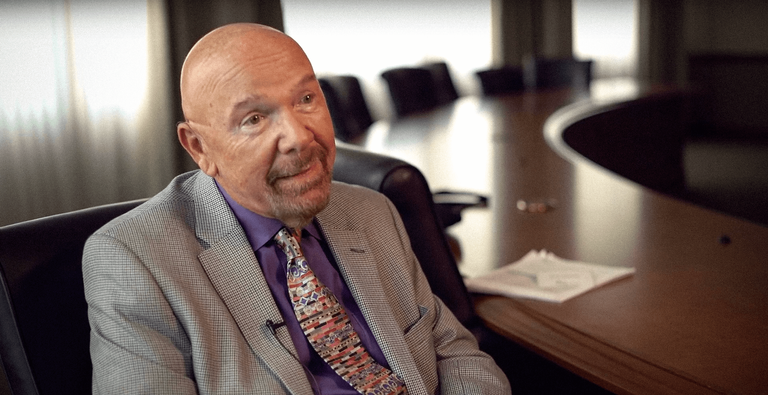 "I've been there, I've seen it all. The four track, the eight track, the DVD, now it's all digital. Like I said, nothing has changed faster than in our business. Our industry is a blur, because it's all technology."
Despite the challenges of the industry, throughout Schulze's career, his company energized him rather than drained him.
"Whenever things got rough at work, I would make it a point to go to the store because as soon as I walked across the threshold of the store, it kind of felt like I moved six inches up off the ground," Schulze said. "That's where I was the whole time I was in the store. It was all about energy, it was all about fun, it was all about customers, it was all about merchandising, it was all about what's going on, what we did yesterday, what the new campaign is, and I just energize every time I walk into one of our stores."
Stick to your vision
What's the secret to staying relevant and energized while facing near-constant change and the challenges of starting and growing a business? Schulze said it comes down to being confidently committed to your vision and continuing to learn as your industry develops.
"After 51 years of being with Best Buy and multiple other things that I've been involved with since I passed the baton as the chief executive officer, I never, ever once lost a night of sleep—not once in 51 years," he said. "I was so confident I was going to win whatever it was we set out to do, and that I had worked as hard as I could through the course of every day, that I was up and engaged, that when I got home and when I went to bed, there wasn't any purpose in worrying about any of it. I was going to get a good night's sleep, I was going to feel fresh in the morning, and I was going to go back after it again. That's exactly how I felt about building Best Buy.
---
"Have confidence in yourself, believe in what you're doing, you will find a way to make it happen. You absolutely, positively can win in pursuit of what it is you're setting out to accomplish."
On top of staying fiercely committed to his vision, Schulze also never stops collecting information about his industry. He's constantly reading and connecting with people to swap ideas, he said.
"When my foot hits the floor in the morning, I can't get to work fast enough," he said. "It's an adrenaline trip when I'm working. I engage people everywhere in the office. ... The more connected I am, the more I learn. The more questions I ask, the more I get back. The more questions they ask me, the more they get back."
When it comes to money, be careful
We talked with a venture capitalist about what her firm looks for in a company it's considering investing in. But before your team can get to the venture capital stage, you need some seed money.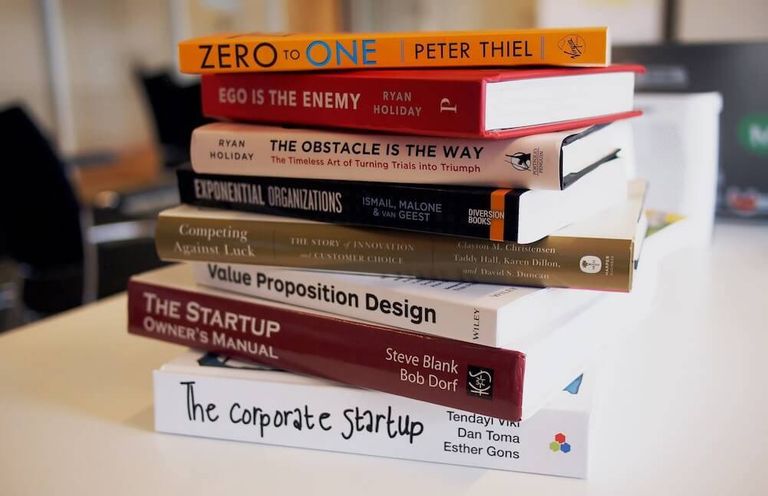 A lot of entrepreneurs fund their businesses with their own savings or loans from family and friends, including Schulze. Early on, he received $75,000 from his father-in-law, a little begrudgingly, at the urging of his mother-in-law.
Schulze advised young entrepreneurs to proceed with caution when taking money from family to start a business.
"It gets really touchy, because you have this natural sense of he's helping me out, or she's helping me out, but this is a real obligation, this isn't something I can avoid or run away from," he said.
One way to avoid potential bad blood is to accept it as a loan rather than as a gift, Schulze said. If you truly believe in your business idea, promise that you will return the money when you can.
"I said loan it to me, don't give it to me, because I really want to pay you back, and I want you to know I appreciate the expression that you're showing me that you have an interest in what I'm trying to do."
Ultimately, making your dream come true comes down to your own commitment to it. In Schulze's opinion, and experience, where there's a will, there is definitely a way.
"Entrepreneurial spirit is so special, and you just have to believe in yourself and what you're trying to do," he said.
This article is part of America's Entrepreneurs: Making it Work, a Rewire initiative made possible by the Richard M. Schulze Family Foundation and EIX, the Entrepreneur and Innovation Exchange.  

Katie Moritz
 was Rewire's senior editor from 2016-2019. She is a Pisces who enjoys thrift stores and pho. Follow her on Twitter @katecmoritz.