The Benefits of Being a Small-Town Entrepreneur
You don't need to move to Silicon Valley to be the next Zuckerberg.
by
Gretchen Brown
When Facebook founder Mark Zuckerberg first started to get the website off the ground in 2004, he moved from Boston to — where else? — Silicon Valley.
Tale as old as time. Startup founders have been moving to the San Francisco Bay area since at least the 1970s.
Today, it's a huge hub for technology. But ironically, the same technology that's made the area boom means you don't actually have to move your business to succeed.
A small town can offer all sorts of advantages for an entrepreneur. In many cases, it's even better than the big city.
1. Raising money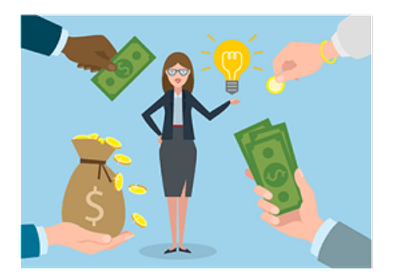 When you move your startup to Silicon Valley, you're around more powerful people. Some entrepreneurs hope that'll bring them closer to potential investors.
But in a place like Silicon Valley, there's a whole pool of entrepreneurs fighting for that same seed money. The competition is fierce.
One new study found that startups don't need to head to Silicon Valley to attract investors at all.
In fact, crowdfunding websites like Kickstarter can actually help new businesses attract so-called "angel investors," no matter where they're located.
Researchers from the Fung Institute for Engineering Leadership at the University of California - Berkeley studied 312,000 Kickstarter campaigns between 2009 and 2016. They found a direct link between crowdfunding and angel investing— geographic areas with lots of crowdfunding also drew a bunch of investors.
"Significantly, the crowdfunding was not a substitute for traditional investment," the research team wrote in an article for Entrepreneur & Innovation Exchange. "But served as a marker that helped angels find businesses that were already vetted by smaller investors and potential consumers."
There have been tons of Kickstarter success stories, funding everything from movie productions, to video games, to smartwatches.
[ICYMI: How to Make Crowdfunding Sites Work For You]
2. Home field advantage
Ever heard of the term "home-field advantage?" It refers to how teams are more likely to win when they're playing on their own turf. In football, for instance, home teams win 57 percent of the time.
As Brian Burke wrote for the Washington Post, that's most likely because of environmental familiarity. When you're in a place you know, you get less nervous. You're more on your game.
That also translates into the business world. A study of 13,000 Denmark startups found that companies founded by people who had deep roots in the area did better than companies founded by newcomers.
In other words, knowing the place where your company lives is crucial to its success. And what place do you know better than your hometown?
You don't even need to be in a highly populated region of your home state. Staying in a small town could work to your advantage.
"Homegrown entrepreneurs enjoy the greatest success in less populated regions, which presumably have more tightly-woven social fabrics," the researchers wrote.
3. Work-life balance
The other disadvantage of Silicon Valley? It's notorious for being awful at work-life balance.
Silicon Valley startup culture pushes 16-hour days, dressing them up with ping pong tables, catered office food and happy hours.
Work-life balance isn't just a made-up wellness buzzword, it's key to staying healthy. Studies have even correlated it with life expectancy.
Startups outside of major hubs don't feel that same pressure. Tech startup Basecamp, based in Chicago, caps its employees at 40 hours a week, 32 in the summer.
"They are determined not to work too much, which I think is amazing and radical," author Dan Lyons told the Wharton school at the University of Pennsylvania. "People in Silicon Valley think (Basecamp is) nuts, but they're doing really, really well."
You might find that you have even better work-life balance in a small town, where you have a higher quality of life and spend less time commuting.
It's also much more affordable to start a business in a small town. In Silicon Valley, a saturated, well-paying tech market has caused housing prices to skyrocket (the median home price is $1.61 million).
Prices aren't as extreme in smaller cities, but they're still more expensive than rural areas, where you'll get more bang for your buck on any physical space you might need for your business, as well as wherever you decide to live.
Thanks to technology, your location won't limit the kind of business you can do.
Challenges remain, no matter where you live
There will still be some challenges if you decide to put roots down in a small town. For instance, it won't have many of the business amenities you expect in larger cities, like meeting spaces and reliable internet. Many small towns still don't have high-speed internet.
Emily Costopoulos found this out when she moved to Sturgis, South Dakota, from a big city.
"I love all the amenities that are so available (in a city), but I don't love living there," she told podcast host Rebecca Undem. "I love living (in South Dakota) but I still want some of those amenities."
Her house had spotty wifi, so she drove an hour every day to an out-of-town female coworking space.
Then she found out about an empty commercial building sitting right on Main Street. The price was right.
She turned the space into The Local, a coworking and networking space right in Sturgis. Bringing a new kind of business to a small town might mean extra marketing.
You might need to do a little teaching to get locals behind your idea.
"There's a lot of things that come with bringing something new to a small town," she said. "A lot of my marketing is education, because a lot of people don't even know what a co-working space is."
This article is part of America's Entrepreneurs: Making it Work, a Rewire initiative made possible by the Richard M. Schulze Family Foundation and EIX, the Entrepreneur and Innovation Exchange.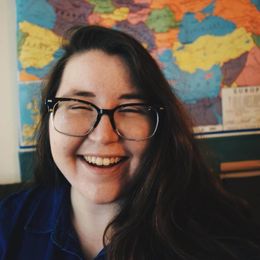 Gretchen Brown
 is an editor for Rewire. She's into public media, music and really good coffee. Email her at
[email protected]
, or follow her on Twitter @gretch_brown.