Balancing Work and Kids in a Dual-Income Household
by
Katie Moritz
In almost half of households with kids in the U.S., both parents work full-time. Depending on where you grew up, that figure might seem low, but the two-career household is a relatively new phenomenon.
In 1970, only 31 percent of households with kids were headed up by parents who both worked full-time, according to a data analysis by the Pew Research Center.

Two parents working full-time means a family has more money to work with—the median household income for these families is $102,400, compared to $55,000 for households where the dad is employed full-time and the mom is not employed. The median income for household where the dad works full-time and the mom works part time is $84,000. (Pew did look at the income of same-sex couples with children, too, but did not have enough data to identify trends.)
That's a big income difference. But, not surprisingly, more than half of working parents—56 percent—reported that balancing work with family is difficult, according to a Pew study. Forty-one percent of working moms and 20 percent of working dads said that parenting made it harder for them to advance in their career. And four in 10 full-time working moms said they "always feel rushed."
While these dual-income families are bringing in more money, they're paying for it in other ways. Across the nation, child care remains one of families' largest expenses, according to the Economic Policy Institute. The U.S. Department of Health and Human Services considers child care affordable for a family only if it costs no more than 10 percent of household income.
By that metric, adequate child care is not affordable for working families in many places in the U.S. In fact, "in 33 states and the District of Columbia, infant care costs exceed the average cost of in-state college tuition at public four-year institutions," an Economic Policy Institute report states.
Parents, especially mothers, are also paying for parenting and working full-time with their stress.
Who's picking up the slack?
In families where parents both work full-time, parenting duties are split more equally than when the father is employed full-time and the mother is employed part time or not at all.
But when there is an imbalance within relationships where both partners work full-time, extra parenting work often falls to mothers. Though most of these households say the parents split household chores, disciplining and playing with the kids about evenly, about half of these households report that the mom does more to manage the children's schedules and activities and to take care of the kids when they're sick.

Meanwhile, about 62 percent of two-income households say that both the mom and the dad are equally focused on their careers. Yet half report that the father is the household's top earner. Maybe this is correlated with barriers to success? While 41 percent of full-time employed moms say parenting has held back their career, only 20 percent of full-time employed dads say the same.
It goes without saying that striking the right balance is a challenge. But the ones who are able to figure it out report enjoying parenting more than the ones who struggle to balance career with family. It's worth spending some time and energy to figure out strategies that work for you and your partner.
Thinking about starting a family?
If you're thinking about starting a family and you and your partner both work, don't let these numbers scare you. Remember, almost half of the parents in the U.S. are doing it these days. And only 9 percent of working parents say parenting is stressful for them all the time.
Here's how parents in my life recommended balancing family with career to give both the attention they deserve:
1. Get yourself a good daytime support system. Knowing your kids are somewhere safe can relieve stress.
2. Turn off work at night. That's your time for your family.
3. Be clear with coworkers about what your boundaries are, but leave communication open in case of a work emergency.
4. Use a to-do list app like Wunderlist or Asana so you can jot down important things on the fly. Then, when you're home, you can follow up on important tasks or shopping list items.
5. Find a flexible employer. Working from home can help you save on child care costs while allowing you to spend time with your children when they're little.
6. Set clear expectations ahead of time about who stays home in the event of a sick kid. For example, one parent is responsible for Monday and Tuesday, while the other is responsible for Thursday and Friday. Wednesday is negotiable.
7. If you manage to balance things because you are blurring the lines between work and home, you also need to set aside time every week where those lines are more clear—both at work and at home.
8. Once you have kids, your "work day" no longer ends at 5 p.m. Leave work with enough fuel left in the tank to be present and effective at home.
9. Lower your expectations for both work and parenting. You're not going to get it perfectly right every single time, and that's okay.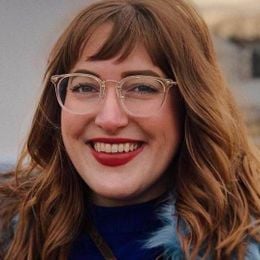 Katie Moritz
was Rewire's senior editor from 2016-2020. She is a Pisces who enjoys thrift stores and pho. Follow her on Twitter @katecmoritz.