How to Avoid News Fatigue But Stay Politically Informed This Election Season
No matter what, don't tune out completely.
by
Gretchen Brown
The next U.S. presidential election is over a year away. Judging by the news coverage, you'd think it's next month.
There are daily updates on the hopefuls for the Democratic nomination. Weekly polls to determine a front-runner. We've already seen a first round of debates, and there'll be a second round this week. A third in September.
We've been talking and speculating about it for at least a year already, if not longer.
U.S. presidential campaigns are longer than those in virtually every other country. That has an impact.
---
Ahead of the 2016 presidential election, most Americans said they had some form of political news fatigue. Trying to keep up with the horse race is exhausting us.
Sure, it's important to be an informed voter, to cast a vote you feel good about come November 2020. But how do you do that without feeling overwhelmed before you even get there?
You don't have to follow the horse race
The way the political news is covered might give you a sense that you're missing out if you're not always paying attention.
But you might want to consider whether it's necessary for you to follow it every single day.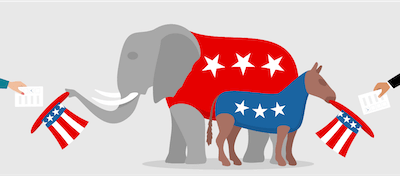 For example, if you're a Democrat, you might be overwhelmed by the number of candidates at this stage— 24, by one count. The debates, as a result, take place over two nights. The first primaries aren't for months.
Pat Flavin, an associate professor of political science at Baylor University, said if you're a casual voter — that is, you want to be informed, but not overwhelmed — it's OK to wait until closer to your state's primary or caucus to watch debates.
It's likely that several candidates will have dropped out by that point.
Another way to stay informed is through polls, which can give you a good sense of where the election is at. But a single poll isn't going to tell you much other than what a specific subset of the population is thinking at that moment in time.
They're more impressionistic than precise.
"When you see a poll that suggests a race is between two and five points, it's not actually telling you any more than one candidate seems to be ahead of the other," said Benjamin Toff, an assistant professor at the University of Minnesota's Hubbard School of Journalism & Mass Communication.
"In reality, it's not meant to be interpreted that precisely."
Flavin said it might be more helpful for the average person to play the long game instead.
That's a better picture of where the race stands.
"Looking at the average of many polls is a much more accurate way to keep track of what's going on," Flavin said.
There are a bunch of media websites that do the average for you.
For instance, data-driven news website FiveThirtyEight is tracking President Trump's approval rating by combining many polls together over time, and weighting them differently depending on method, sample size and use of best practices.
That's because some polls are higher-quality than others.
Even though political scientists can't agree on whether the bandwagon effect actually exists, poll results still influence the election. That's because some voters won't vote for a candidate who appears to be losing the race.
Because of this, it's extra-important that you make sure the poll results you do read are accurate— and that you're interpreting them correctly.
Be smart about the data you read.
Manjeet Rege, a professor of data science at the University of St. Thomas School of Engineering, says this is especially the case with visual data.
You're seeing more polling results visually represented in graphic form, and there's a reason why: when done right, they can make data easier to understand.
But there's a catch.
A data graphic has to paint an accurate picture of the data. Many modern charts do not.
For instance, you'll often see maps color-coded by which party's candidate has won a certain area of a state or country. (CNN posted this one just last month). But Rege says these maps are misleading, because they say nothing about population density or margin.
As a result, it can make you believe one candidate won by a landslide, when they have not.
Pie charts and donut charts are also pretty popular. But they're dangerous for a different reason.
Humans aren't good at judging area. So when you look at a pie chart sectioned off into three parts, you might see that they're different sizes. But it's hard to gauge just how much smaller the smallest one is.
3D pie charts further distort perspective.
"The section of the pie that is at the front ends up appearing a whole lot larger than the section at the back," Rege said.
And donut charts, the most elusive of them all, take away angle as a size cue, making it nearly impossible to eye the data accurately.
All this said, that doesn't mean you can't look at charts to help you understand data. But there's one that stands out among the others: the classic bar chart, which makes it easy to measure and judge length.
Rege said it's also important to only pay attention to statistical polls, which use a randomized sample, and are therefore more accurate.
Seek out coverage that helps you make sense of it all.
Other than polls, you might be reading hard news coverage of candidates reacting to the issues during this election. That's great, and necessary.
There's a lot of talk about avoiding "biased" news coverage. It is important to seek out trusted news organizations that are presenting things in a balanced manner.
But there's a place for designated "opinion" content too, Toff said.
"Opinion writers can help people make sense of it all," he said. "It can be useful and I think that's one reason people are drawn to that kind of media content."
That's not to say that you should take any opinion a writer has as yours. But reading opinion pieces with different perspectives can help you digest the news and get clarity on your own thoughts.
No matter what you do, Toff said, don't tune out completely. It can be tempting.
"I think one strategy that can be useful is thinking about the things that you care about most yourself," he said. "And as a starting point, paying attention to those issues that matter to you."
[ICYMI: How You Can Join the Predicted Surge of Young Voters]
Think locally
One way to stop feeling overwhelmed with national politics is to devote some of your time and energy to thinking about local politics.
Many states will also elect governors and state legislators in November 2020.
Flavin said folks tend to vote straight-ticket, or the same party, from president down to local office. But it's a better use of your time to really determine the local candidates you align with, rather than making it an afterthought.
"A lot of people, especially young people as they're just getting involved in politics, they're often concerned that they don't know enough about the local races to be politically active," Toff said. "It's not just them. Most people don't know enough about those judicial races and other state and local offices that they're voting for."
Your state election office can give you a sample ballot so you can see all of the candidates running in your area. This way, you can do your research ahead of time, instead of panic about all those judges when you're in the voting booth.
But you've gotta be proactive about it.
Another way to help figure out what you believe is by talking to your friends and family about politics.
Toff said many are afraid to have those conversations, afraid they'll start a fight or get biased information. But politics aren't meant to be solitary.
"It's conversations through hearing other peoples' views. Maybe it has a huge impact on somebody you care about," he said. "Don't just do whatever those people say, but don't feel like you're in this alone."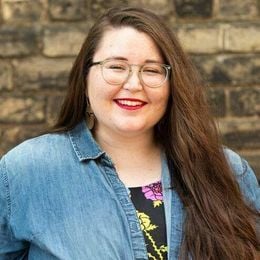 Gretchen Brown
is an editor for Rewire. She's into public media, music and really good coffee. Email her at
[email protected]
, or follow her on Twitter @gretch_brown.