Will This 22-Year-Old Woman Be the First Person on Mars?
She's been working toward the goal of becoming an astronaut since she was 13
by
Gretchen Brown
Abby Harrison's gap year doesn't look like your gap year.
She spends her days hiking, running and rock climbing; her nights teaching astronomy and stargazing at Teton National Park in Wyoming.
Sometimes, she's not home until 3 a.m.
"Doing something I love, and being in an incredibly beautiful place," she said. "I think it's one of the best decisions I've made in my life."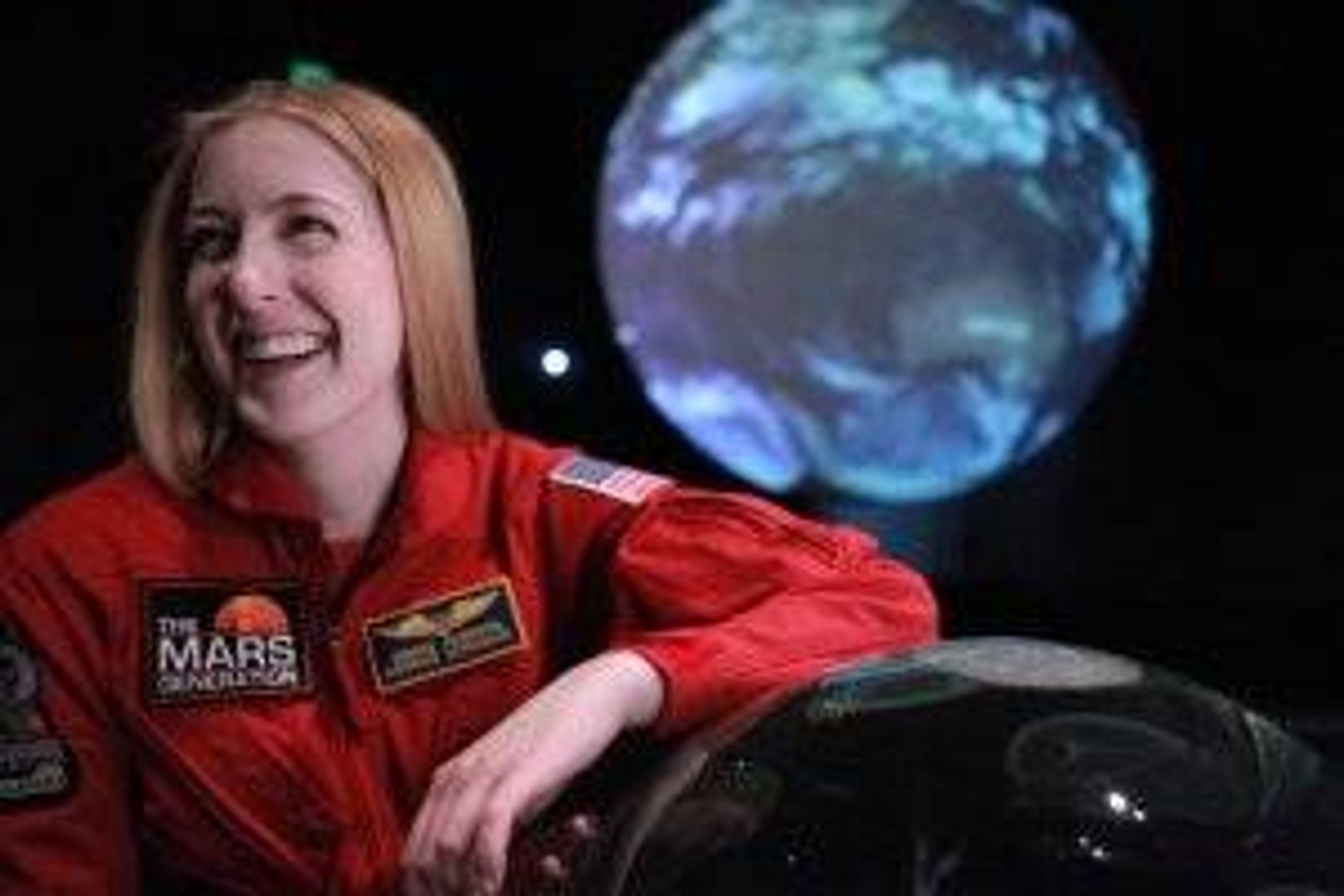 In the middle of it all, she's running a nonprofit organization.
That can seem extra ambitious until you realize a gap year wasn't in the plans at all.
Harrison, 22, has had just one goal since she was 13 years old: to be the first astronaut to land on Mars.
It's not as lofty as it sounds.
"Mars has always been something that's tangible to me," she said. "I'm an optimist, and growing up, as I was starting to learn more about space exploration, I believed it would be our next step."
She's gained fame for that idea, both in Minnesota, where she grew up, and globally. Since 2011, she's taken on the moniker Astronaut Abby — an online presence that came from an eighth grade science project, and grew. Quickly.
She was invited to attend the last launch of space shuttle Endeavor. She met the Italian astronaut Luca Parmitano. She gave a TedX talk.
Today, she has a substantial social media following, which she uses to inspire other young people to pursue science, technology, engineering and math.
Space connects us
Her nonprofit The Mars Generation, which she started at age 18, is an extension of her personal goal, with a mission statement positioning the current youth to be the first generation on Mars.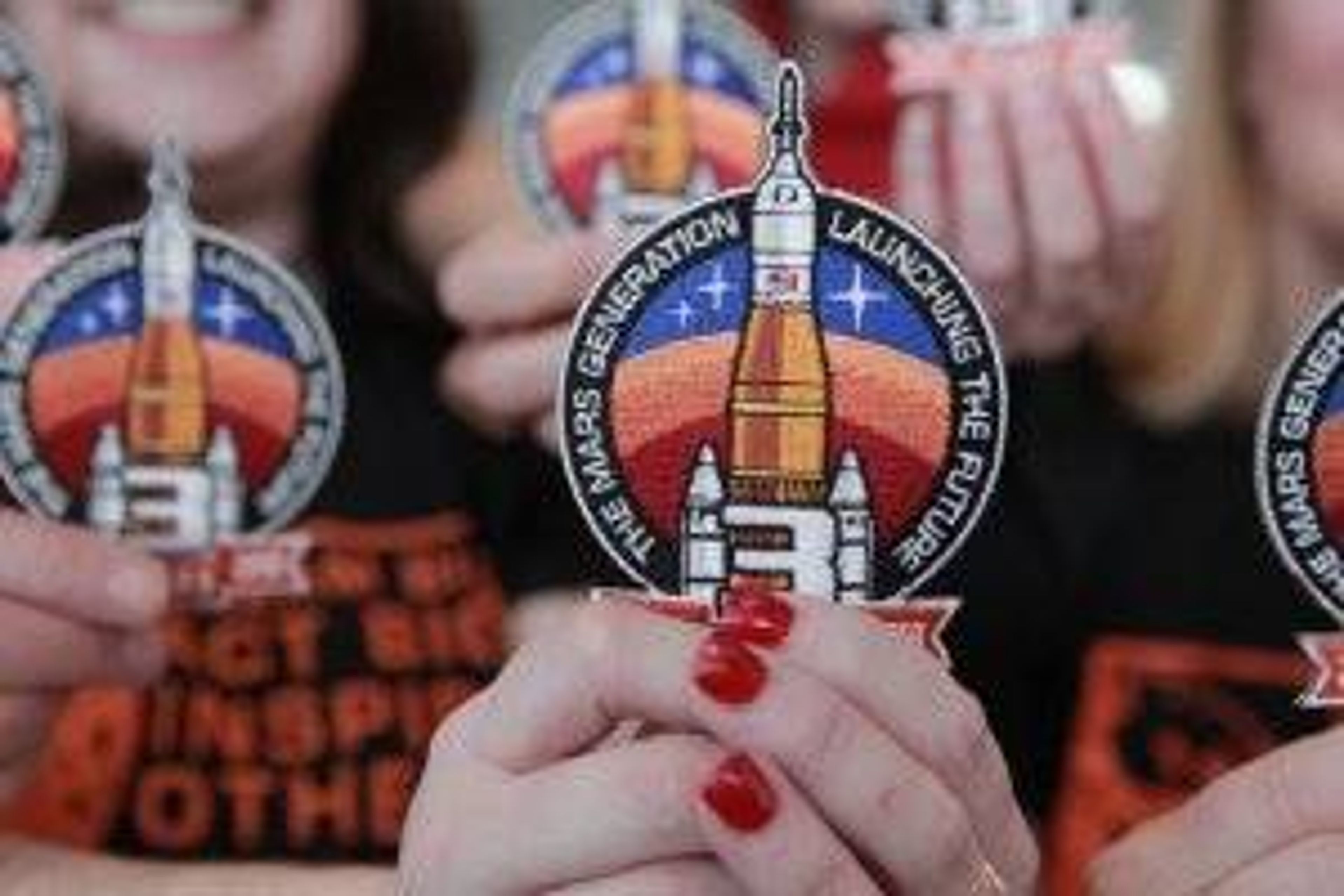 Why Mars? To Harrison, the planet is in that perfect spot just outside of our current technology. It's right there in our realm of possibility.
Space travel historically comes with huge economic and technological booms (see: the moon landing). To set Mars as a goal is to push technology to its limits.
The way Harrison sees it, space is one of the few things that connects us all.
"When it comes down to it, exploration is an innate part of who we are as humanity." she said. "It's something that draws us together, that throughout history we've always been looking over the next corner."
Always in awe
The Mars Generation sends kids to space camp at NASA each year. That's something that was important to Harrison, since her own space camp experience was so instrumental.
It's also something she almost didn't get to do.
Harrison was raised in St. Paul, Minnesota, by a single mother, a high school teacher. She's always been entranced by space, and remembers looking up at the night sky in awe.
"(It was) not so much even an interest in what we know, but what we didn't know," she said. "And I think that's what stuck with me as I grew up."
She was involved in special STEM programs at her school, but space camp, at $1,000 a week, was initially out of her budget.
A local nonprofit helped her raise the money to attend. That was in the back of her mind when she started her own nonprofit.
Many kids, she knew, don't have the opportunity to raise money.
"I knew that there were a lot of kids around the country who were just as deserving of having this experience," she said. "We tried to go that one step further by providing full scholarships, not just the tuition but also the transportation."
In the past three years, The Mars Generation has sent 36 students to camp.
A marathon, not a sprint
Since starting the nonprofit, Harrison got her pilot's license, did research in Siberia, worked as an astrobiologist, studied in Russia and even learned ballet.
She studied biology and Russian at Wellesley College, and graduated this spring.
Nearly every decision Harrison has made since age 13 has been geared toward becoming an astronaut. She started college at the University of Minnesota at age 16.
But as she got older, she realized that if she was in it for the long haul, she'd have to act like it. Harrison opted to do four full years at Wellesley, to build up her experiences rather than rushing through.
After all, astronauts aren't just piles of accomplishments. They're well-rounded people with diverse interests and experiences.
"I've been working towards it for a decade now, and I have easily another decade to work towards it," she said. "To avoid burnout, and to avoid losing my passion and love for it along the way, you have to take some breaks, and be interested and engaged."
In other words, it's not about building up her resume. It's about being the best candidate.
That, in part, inspired the gap year. Aside from using it to gain more experiences (she'll spend part of the year traveling through China and Russia), she wanted more time to decide on a PhD program— either astrobiology or microphysics.
The hiking, the running, the rock climbing she's been doing? Even her passion for physical activity is related to her end goal.
Exercise is great for mental health, which is more important than ever with her busy schedule.
"That's a big part of the self-care I do for myself, is to make sure no matter how busy or chaotic my life is, to set aside that time," she said.
But physical fitness is also a crucial part of becoming an astronaut; NASA astronauts are in peak physical condition year-round.
Representation matters
Harrison has been on lots of adventures over the years. But the thing that sticks most in her mind is the times she's spoken in classrooms. Some students she talks to are middle or high school-aged; others are as young as preschool.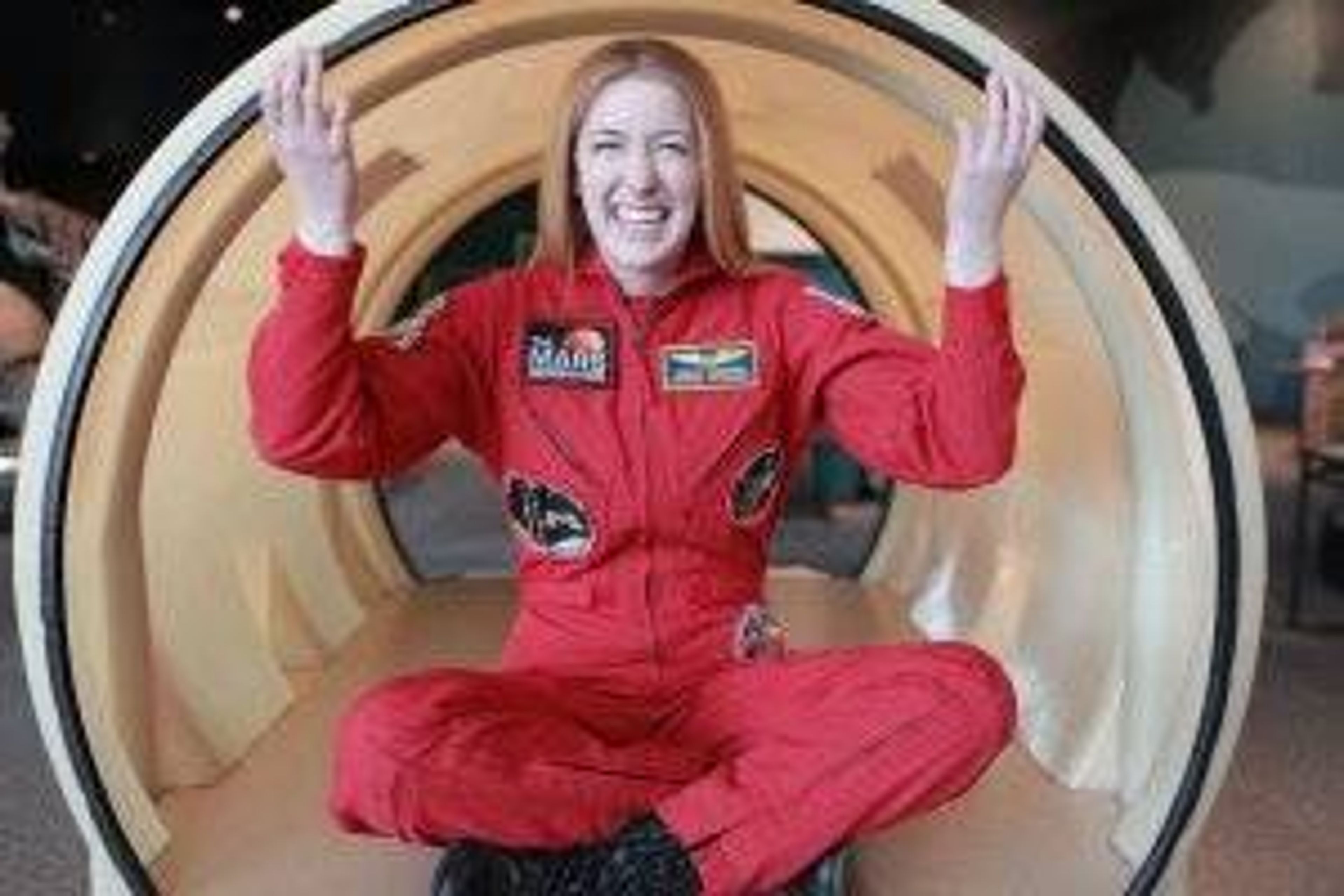 Sometimes it's a tiny class; other times, it's the whole school.
No matter the age, their eyes light up when she talks about space travel. They're giddy with ideas.
"I'll have little girls who look at me, and they'll reach up to touch my hair, and they'll say something like, 'I didn't realize astronauts could look like me.'" she said. "That's something that has been so impactful to me and has really shaped how I look at this and what I'm doing. Not only promoting STEM, but promoting equal representation."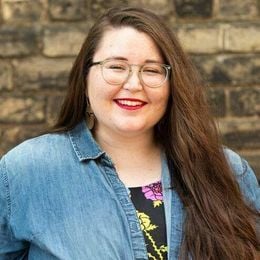 Gretchen Brown
is an editor for Rewire. She's into public media, music and really good coffee. Email her at
[email protected]
, or follow her on Twitter @gretch_brown.