Asiya Breaks Barriers to Sports for Muslim Girls
by
Katie Moritz
Minneapolis activist Fatimah Hussein noticed a problem while working with Muslim girls at a community gym: they were sitting on the sidelines not because they didn't want to play, but because they didn't have the right clothes.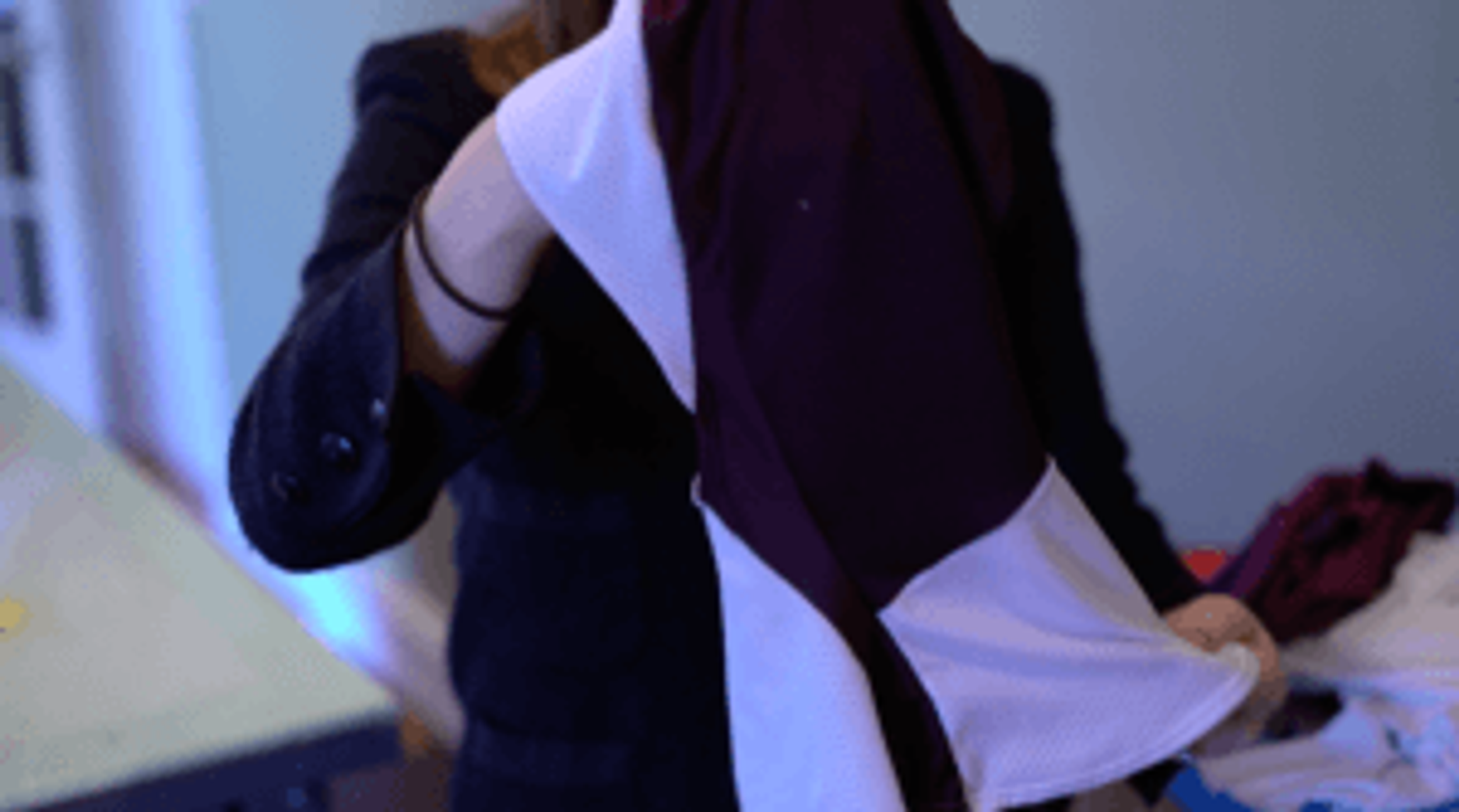 That's when Hussein got the idea for Asiya, a new line of sleek, breathable and sweat-wicking athletic hijabs. The product of Hussein's imagination and hard work, the groundbreaking design stays put on girls' heads so they can move freely while playing sports. That way, Muslim girls don't have to choose between their religious practices and their desire to play.
Hussein joined forces with Jamie Glover, a University of Minnesota MBA student, and the team got to work to make Hussein's ideas into a viable business.
Rewire featured the brand and its founders for our "Work It" series highlighting young entrepreneurs. Take a look.
Rewire: How many girls did you work with on this project? How did you get connected with them?
Jamie Glover: The group of girls that we worked with most closely are part of a program that Fatimah had been running a little more than a year, called the GIRLS (Girls Initiative in Recreation and Leisurely Sports) program. The group of girls comes from all around the Twin Cities to an open gym night at the Cedar-Riverside center and plays basketball and is introduced to all types of sports in a girls-only, safe format. Most of them are East African, most if not all of them are Muslim. In her program there's like 50 to 100 girls but we probably worked closely with 20 or 30 as we worked on different designs and tried different fabrics.
Rewire: So Fatimah wanted to solve a problem with the sport hijabs, rather than aiming to start a business?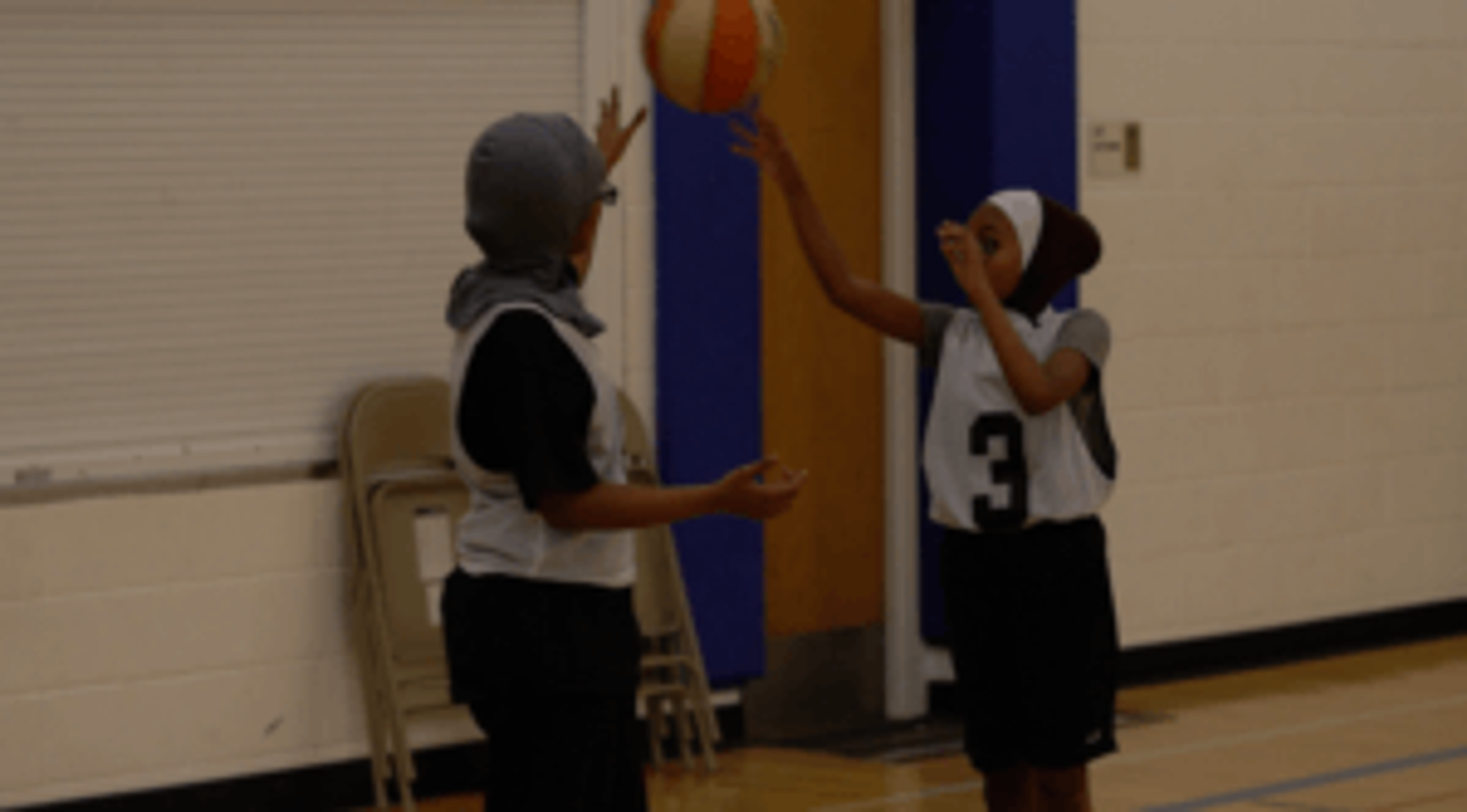 JG: Exactly. She's a social worker by day and an active volunteer in the community by night. The girls wanted to go back and play on their school teams or community teams. They were facing this issue of, "What do I wear? How do I play in public and still uphold my religious and cultural beliefs?"
Beyond this group of girls, our broader mission is to help increase of participation rate of Muslim girls in sports and give them the confidence to go try out (for teams) without clothing being a barrier of any kind. From the general data we've been able to pull, from what we can surmise, (Muslim girls play sports) certainly less and maybe as low as half the participation rate of other girls. And you see it. You hear it anecdotally, you notice the fact that we had our first Muslim-American compete in the hijab in the Olympics and we have only had one (NCAA Division 1) basketball player wear the hijab in the U.S.
Rewire: Basketball seems to be a favorite, but what are some of the other sports the girls are using Asiya hijabs for?
JG: They play everything—soccer, volleyball, tennis. They run track and play flag football.
Rewire: What does the name "Asiya" mean? Why did you choose it?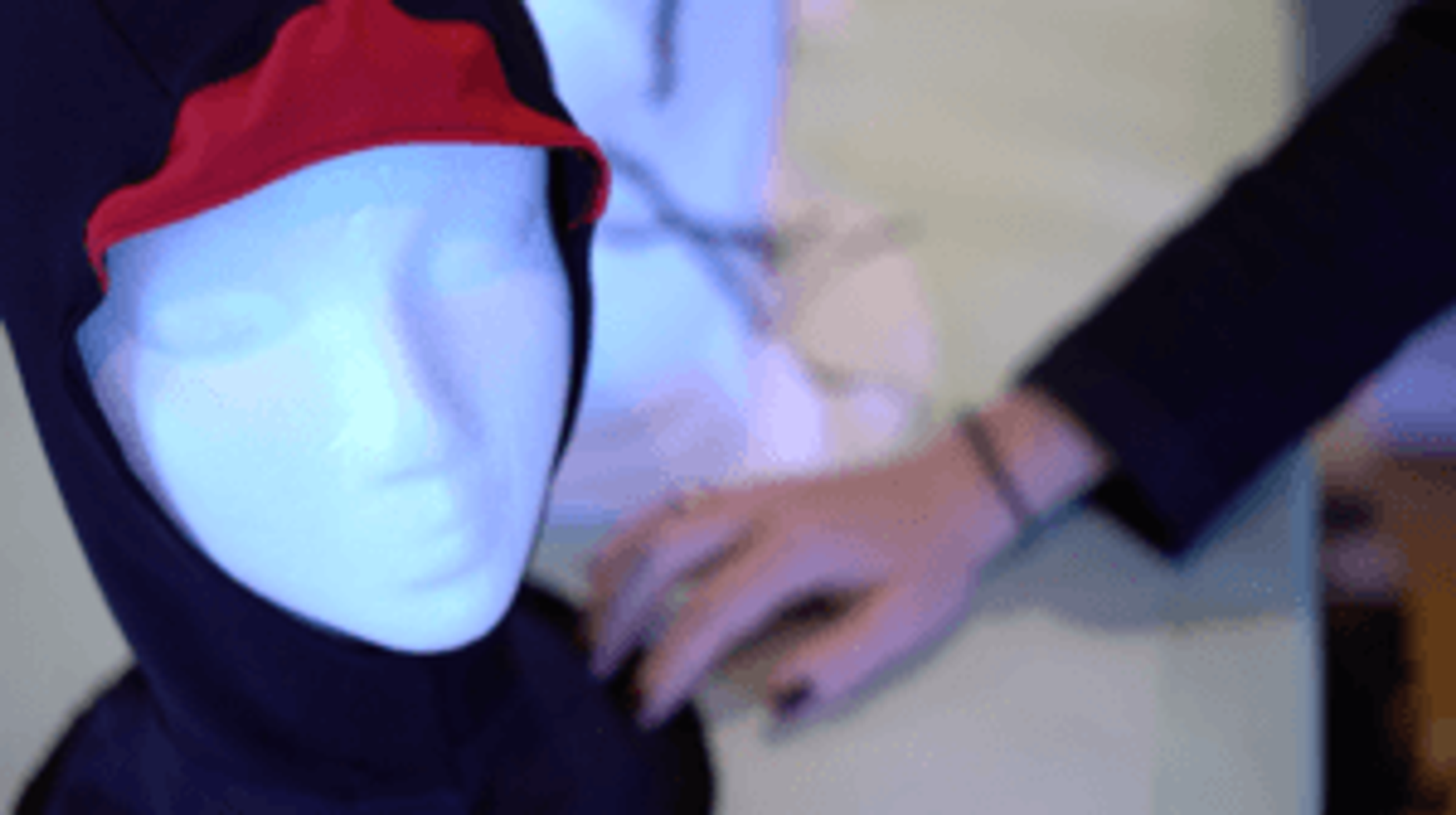 JG: We chose the brand name because it's the name of one of the most well-known women in Islamic history. She is known for being courageous and standing up against injustice. We thought she was a great role model and champion for our cause.
Rewire: Why focus on girls rather than on Muslim women? Are there already options for adult female athletes?
JG: We chose to focus on younger girls because we see the biggest opportunity starting at a younger age and getting involved in athletics and what that will do for their development. But we did decide to create a few different styles based on feedback from older girls and women. Asiya Fit is for general fitness. (Muslim women we talked to said,) "There really isn't anything out there for me when I want to go to the gym and work out." So we did make a style that would be more appropriate for women because it has the extra fabric in the front that covers the chest. (Asiya's hijab made for team sports tucks into the neck of the jersey so it cannot be grabbed by other players.)
Rewire: Why is this product especially important here?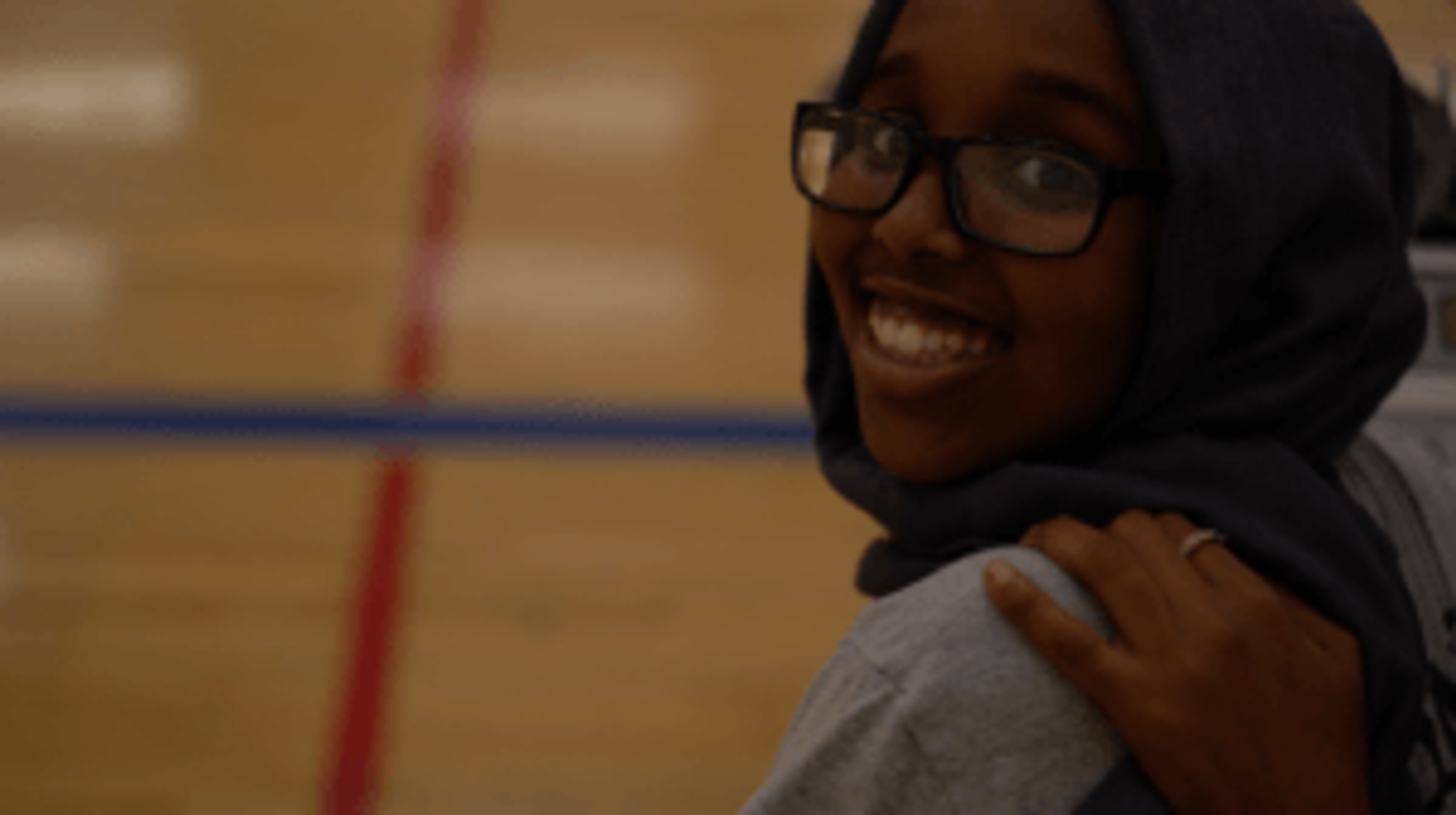 JG: One thing that's unique about the U.S. is that many countries that are primarily Muslim, they have women-only (athletics) spaces. When you think about our fitness centers and sporting facilities, men and women are both there and (Muslim) women would rather have their hair covered. This issue is pronounced in the U.S. because we don't have a lot of gender segregation in our facilities.
Rewire: What advice would you give to a female entrepreneur who is looking to start a business?
JG: Accept help when it's offered. We've been blessed with a number of mentors and advisors. As I talk to people in other sectors and industries who have done their own startups, it sounds like that exists in a lot of other places and ways; I was really pleasantly surprised by the community in the Twin Cities for entrepreneurs and how much assistance we gan get if we reach out. That has been huge because without that it's a rather lonely and challenging thing to start a business.
Asiya products will be available for sale in February or March of 2017, Glover said. In the meantime, you can preorder a hijab or sponsor an athlete via Kickstarter.
This article is part of America's Entrepreneurs, a Rewire initiative made possible by the Richard M. Schulze Family Foundation and EIX, the Entrepreneur & Innovation Exchange.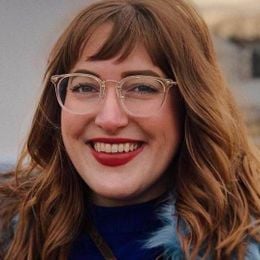 Katie Moritz
was Rewire's senior editor from 2016-2020. She is a Pisces who enjoys thrift stores and pho. Follow her on Twitter @katecmoritz.