Why Arranging Flowers Is the Best Hobby for Anxious Times
Floristry is 'a therapy in itself — it's connecting with nature... to make artwork.'
by
Jill Hilbrenner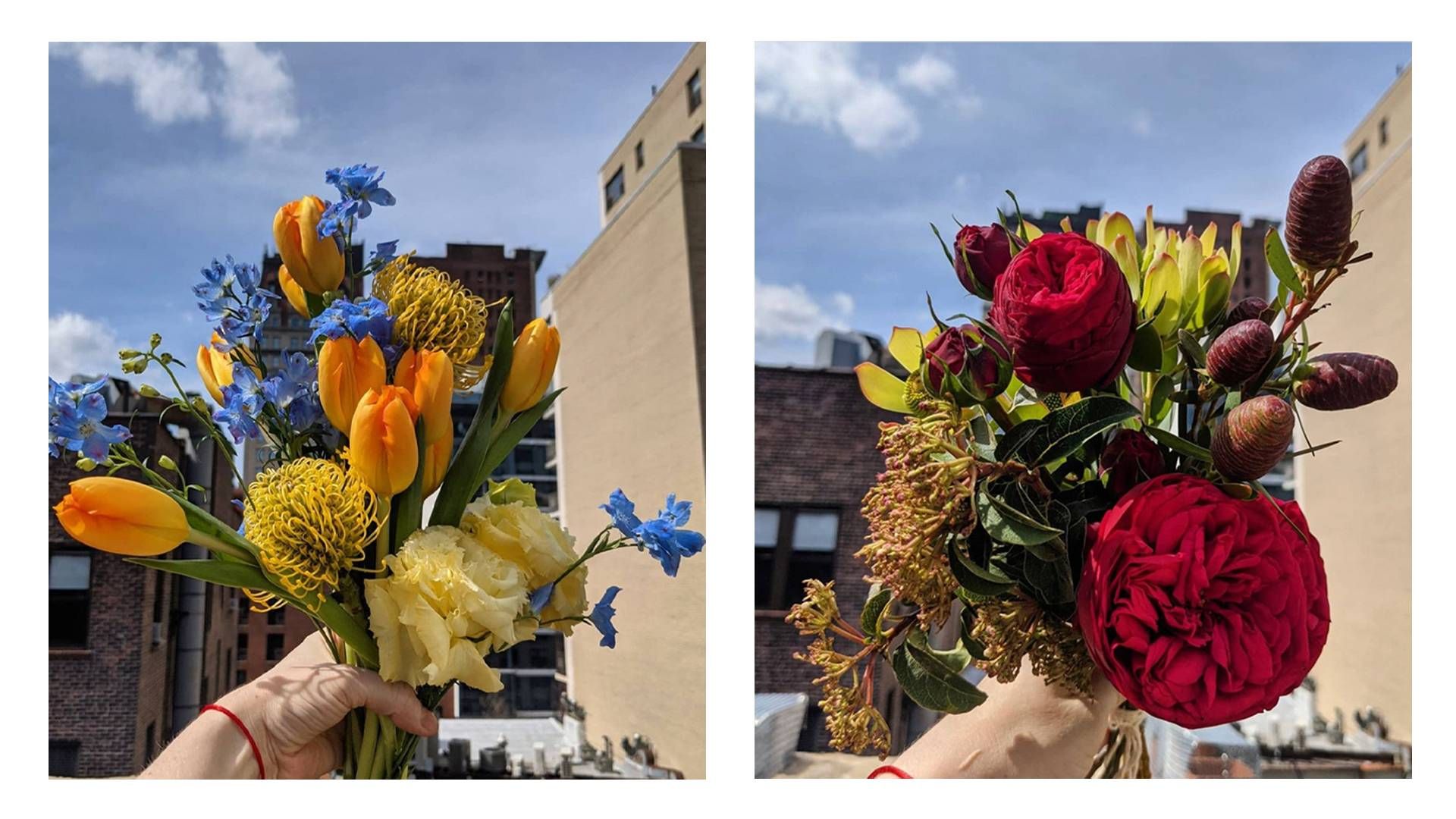 I started arranging flowers the fall after I finished radiation treatments, almost two years ago. In New York City, I live close enough to a greenmarket where upstate farmers sell amaranth and eucalyptus and dahlias, and I figured making something pretty just for the sake of it was as good a hobby as any. 
My mother used to own a flower shop, where I'd make "arrangements" with wilting, leftover roses and get my fingers sticky with the syrupy glue she used to lock artificial bouquets into urns.
So sure, maybe that counts as "experience," but 10-year-old me messing around to spare my mom a babysitter fee didn't feel the same as 33-year-old me browsing market stands to see what was in season, choose a color palette, and arrange things halfway decently in a vase. 
For the past two years (barring the strictest parts of the pandemic lockdown), I've kept up with that craft, getting inspiration from Instagram and an online workshop series from an Oregon florist. 
As an exceedingly anxious human, I like the meditative nature of clipping each stem to the height I like, tilting blossoms this way and that in my growing vase collection, and taking pictures to scroll through when I need a lift. 
It turns out, there's a scientific reason becoming a Flower Head helps people boost their moods. And since we're gradually emerging from our global trauma, I asked several experts to back me up on why arranging flowers is a perfect hobby for our times.
When flowers are your only constant
After the pandemic hit New York City, Allyson Seifert lost her job. The floral shop where she'd worked closed down, so facing mounting bills, Seifert and her partner packed up for Asheville, North Carolina. 
She knew no one besides her partner, but she maintained her artistry and jumped into the community by opening Pollen Floral Design (soon to be Pollen Flowers and Coffee) in December 2020.
"I created Pollen as a way to continue working with flowers, but to also try and spread positivity during a time that was just the opposite of positive," Seifert said.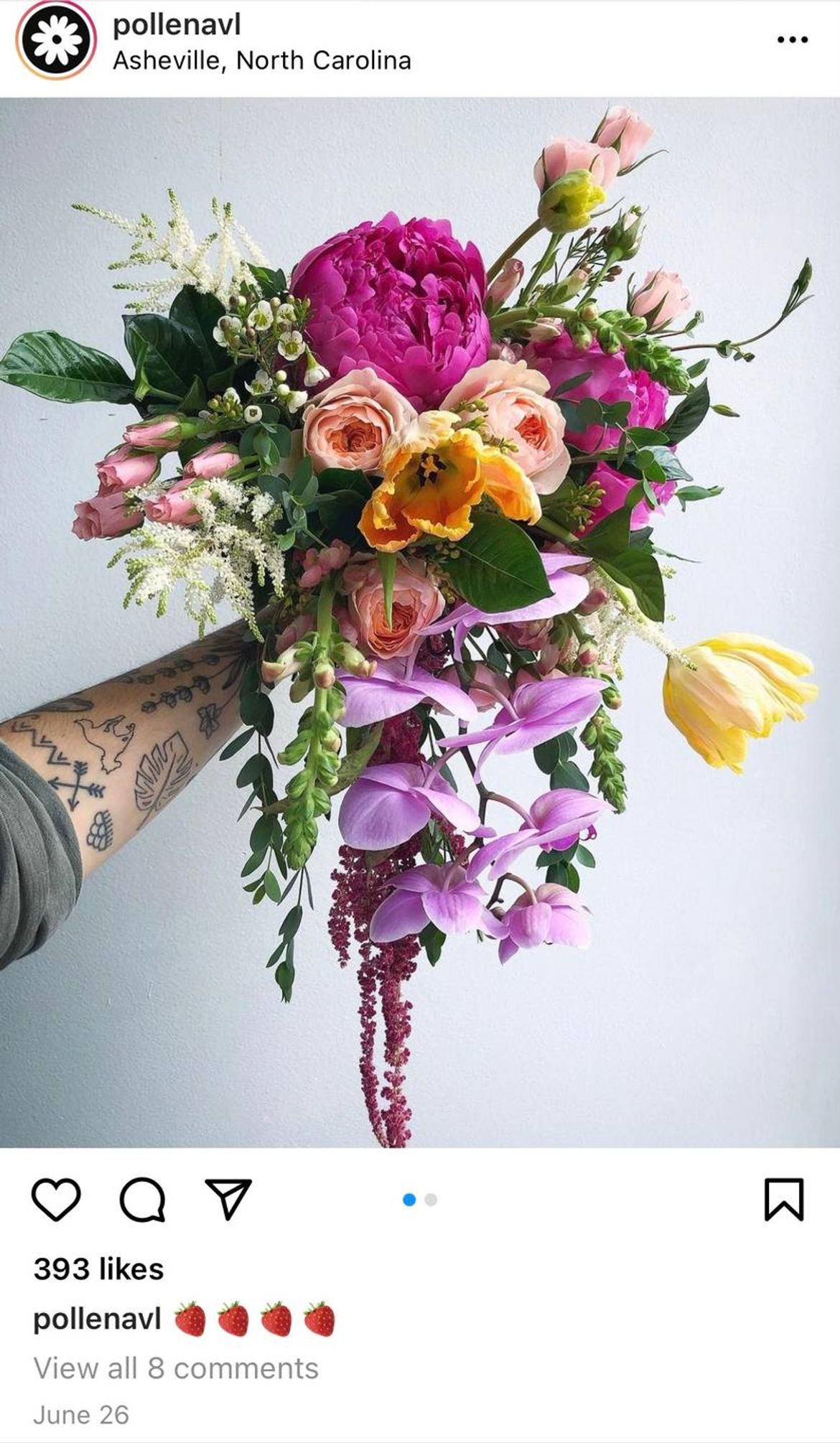 For Seifert, floristry is "a therapy in itself — it's connecting with nature using plant matter to make artwork." 
She describes her design flow as "soothing and chaotic all at once," as she mixes colors, textures and shapes. While she blasts her favorite music, Seifert gets to work — feeling creative, in the zone, and yes, vulnerable about whether others will like her designs.
As society reopens, Seifert predicts floral art (by pros and hobbyists) will explode.
"I think we will see a huge burst of creative individuals coming out of the woodwork from this traumatic experience," she said. 
On the personal front, her passion hasn't dwindled. As Seifert noted: "I love flowers even more than I ever have, and I am always seeing them in a different way."
Using nature to set your tone
Dak Kopec, an architectural psychologist and associate professor at the University of Nevada - Las Vegas, is encouraging people to metaphorically reboot their brains post-lockdown. 
During the past year of COVID-related rules and restrictions, Kopec said they've noticed fewer people enjoying calming nature activities — simple things like taking a hike or walking around the neighborhood before checking emails or social media.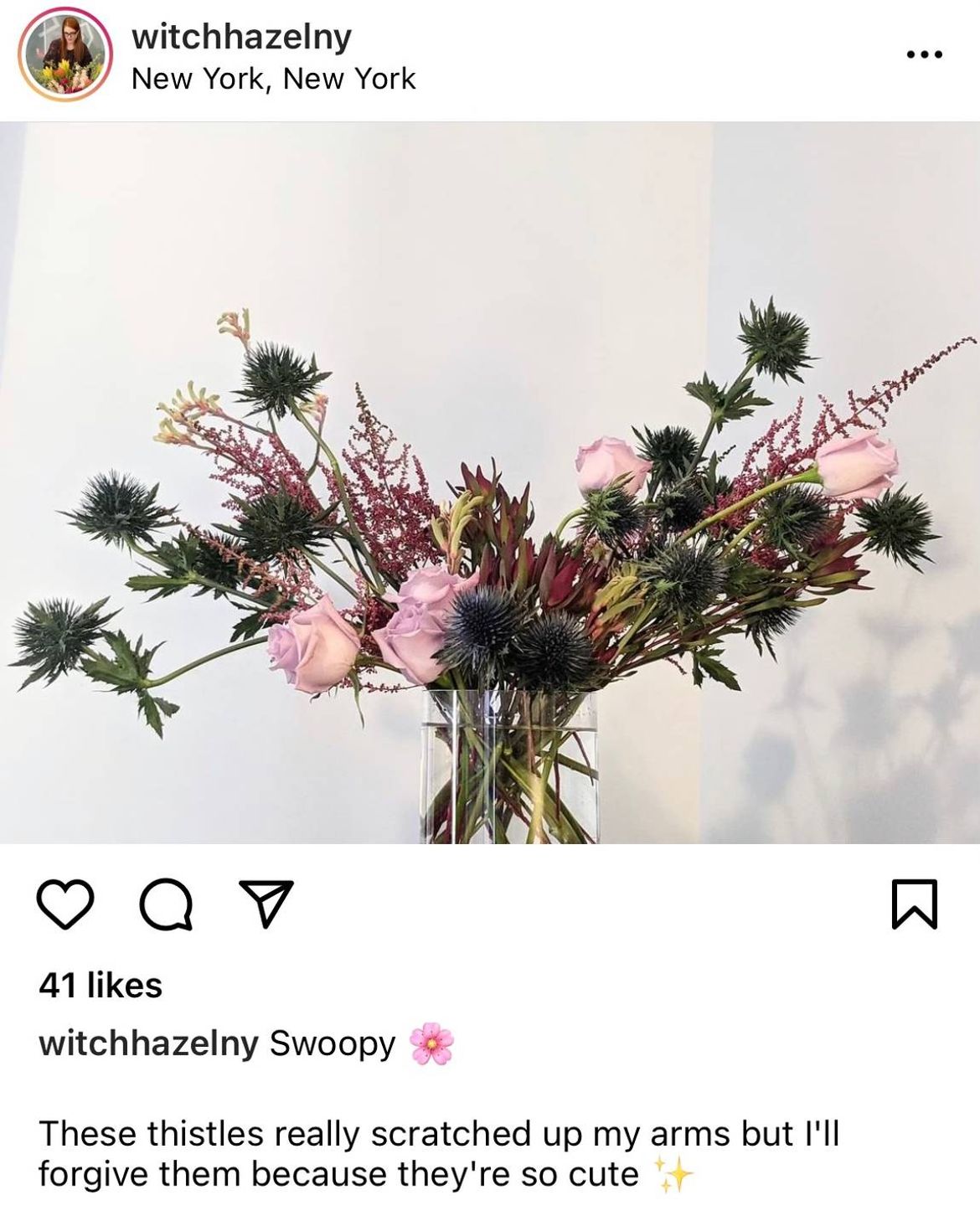 "We get up, we get our coffee, we sit down at our desk," they said. "I think that we need to get up, have our coffee, and unplug: Go sit [outside and] just be exposed to nature."
With a doctorate in environmental psychology, Kopec advocates for more green spaces in city planning and encourages architects to include more plants and flowers in building designs. 
One reason for that, they said, is that plant life "grounds and centers us to our past selves" as ancient hunter-gatherers whose environments were more natural, less artificial. "The second reason is the theory of 'tending is mending,'" they added, "which means that if you take care of something else, it gives you that sense of purpose."
Gardening may boost cognitive skills in people with Alzheimer's disease, Kopec said, but they've also noticed mental-health benefits in younger people with stressful jobs. With cut-flower arrangements, people may realize the creation's fleeting beauty and have to stay more present to enjoy it while it lasts. 
But whether arranging flowers, gardening, or simply sitting outside in a yard, Kopec said that enjoying actual nature is the key — and nature-inspired screensavers and phone screens aren't the answer. 
"Those things are really good," they said. "But if you're going to get the best psychological benefits, if you're going to be using it for attention restoration … or as a means of stress reduction, you really need to get that immersion."
Getting out of your head with floristry
"I believe that flowers are soothing in large part because they are a representation, an expression, of the natural world — one of the simplest, most accessible connections to a nature-based experience," said Kaifa Anderson-Hall, a DC-based therapeutic horticulture practitioner.
"And it's our inherent relationship with nature that has been proven many times over to be centering, restorative, and calming."
Since becoming obsessed with plants in fifth grade, Anderson-Hall has seen flowers and plants change lives. As a school social worker, she got nicknamed "The Plant Lady" when she added soothing plants and flowers around her pre-K through eighth-grade school, then let behaviorally challenged students who improved their behavior help her tend to them. 
"These particular students demonstrated far less frustration, greater ease, and often, rare expressions of happiness," Anderson-Hall said.
Now, as president and CEO of Plants and Blooms ReImagined — a nonprofit that repurposes gently used post-event flowers, unused excess blooms from vendors, and donated indoor plants — Anderson-Hall relies on flowers to help the well-being of vulnerable populations. 
One of her most popular programs, Flower Power Hour, lets unhoused women create floral arrangements to brighten up care centers. The Power Hours buzz with frenetic excitement at first, followed by "a Zen-like meditation" as the women design. 
"Flowers reduce stress and stress-related depression, and generate a more optimistic outlook on life," Anderson-Hall said.
To start enjoying the benefits of flowers at home without overspending, Anderson-Hall says to invest in quality flower clippers, which cause less damage to stems. Then, find cut flowers or arrangements that suit your budget, and arrange them in any vase you like. (Thrift shops and family members' closets are great spots to find those vases.) With clever designs, one bunch of flowers can make multiple mini arrangements to disperse around the home.
What's most important, added Anderson-Hall, is remembering that the psychological benefits of flowers — like mood improvement, gratitude, and pride — are best enjoyed without perfectionism. 
As she put it: "Shift from the head to the heart, allowing a listening heart to fully immerse and guide [you] in the process of creating, not being concerned about the end product."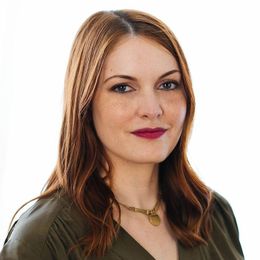 Jill Hilbrenner
is a writer and editor based in New York City. She loves blues music, yoga classes, and her rescue dog, Blanche.