What is Arranged Marriage Like in America Today?
'Love stories can take shape in a multitude of ways.'
by
Kelsey Yandura
"How did you two meet?"
For couples who met on dating apps, the question carries a bit of anxiety. With so many people meeting online, the perfect, organic "meet cute" feels like a status symbol at this point.
However, for most of human history (until around the 18th century), long-term partnerships were a little less "rom com" and a little more calculated.
Marriages arranged by friends, family and professionals ensured a match that benefitted the family name, budget and community stability. Some sources report more than half of the world's marriages today are arranged.
And, while many Americans cite "love" as the top reason to get married (trumping more practical factors like companionship and financial stability), plenty of couples in the U.S. still find arranged marriage to be the best option.
A cultural institution
According to Amitrajeet A. Batabyal, a professor of economics at the Rochester Institute of Technology, many immigrants see modern arranged marriage as an important part of preserving cultural traditions.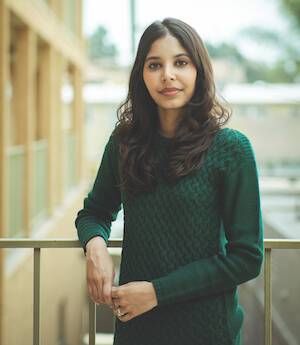 "Particularly in immigrant communities, family members, friends, relatives, and maybe even matchmakers, take upon themselves the task of finding the spouse," he said.
Cultures originating in parts of South Asia, Africa, the Middle East and East Asian countries like Japan and China are most commonly associated with modern-day arranged marriage.
For Zara Raheem, author of "The Marriage Clock," this type of relationship was a given.
"Arranged marriage wasn't a concept we discussed much in my family growing up, but it was implicitly understood that when the time would arrive, that was the method my parents were most comfortable with," she said. "My decision to pursue this avenue was something that just felt natural."
Much less uncertainty
Many people still see arranged marriage as a safe, convenient way to find a spouse, said Batabyal, who's part of an arranged marriage himself.
"If you want to get married by the age of 30, you're going to have all kinds of options available," he said. "How should you undertake dating if time is of the essence?"
Raheem explained that arranged marriage allowed him more mental and emotional space.
"In some ways the arranged marriage process is nice because there is this extra layer of protection built in," he said. "You don't have to waste time questioning their intentions or worrying about unexpected surprises."
[ICYMI: 'Meet the Patels' Makes a Case for Letting Your Parents Set You Up]
A more trustworthy match?
Another reason so many cultures advocate for arranged marriage? Some believe that the people closest to you are able to see past the smoke screen of attraction.
Batabyal believes too many people are overly attached to short-term stuff like physical attractiveness in their partner.
"The advantage of arranged marriages is that the people organizing the match are typically parents or older relatives," he said. "They are typically looking for matches based on dimensions that are likely to be much more important in the long run."
A form of 'organized dating'
In Raheem's experience, arranged marriage is "actually not that different from being set up on a blind date or finding someone on a dating app."
"It lightens the load of responsibility from your shoulders because the only thing you have to do is show up and figure out if you are able to establish a connection," she said.
Both dating apps and arranged marriage "are increasingly coming to resemble what we would call 'organized dating,'" Batabyal said.
For many, this eases the stress of relying on random chance to find a partner.
Parental approval is nice, but can also be messy
While an arranged match can be convenient, it can complicate matters to have other people so involved, Raheem said.
"There is this added pressure to not disappoint or let anyone down," she said. "It's no longer just about you and the other person, but there is also a sense of duty to take into consideration everyone else's opinions because of the time and effort they've invested.
"This can obviously make the process a bit more challenging since every decision you make holds a lot more weight."
In this situation, young people can feel pulled between "culture and personal choice," Batabyal said.
"You don't want to choose a spouse that will make your parents unhappy if you can help it… but at the same time, you don't want to let a quality partner go just because your parents don't like the person."
Arranged marriage vs. forced marriage
It's important to remember that arranged marriage and forced marriage are very different things. Arranged marriage is something two adults enter into with consent.
However, "there's a fine line between consent and coercion," said Fraidy Reiss, founder and executive director of Unchained at Last, an organization dedicated to ending forced and child marriage in the United States.
"There are still many communities who claim to practice arranged marriage, but one or both parties doesn't actually get the opportunity to give full, free consent."
In these situations, young people are usually emotionally manipulated into entering the marriage.
"Usually, there's no gun to anyone's head," Reiss said. But "when you disempower people and force them into a marriage, it impacts their entire life."
Romance is still possible
In Raheem's experience, arranged marriage doesn't eliminate the possibility for romance. It merely changes the order in which they occur.
Love and romance "typically occurs after marriage rather than before," she said. "While this concept may stray from the conventional love stories we often encounter in books and movies, it's important to keep in mind that there is not just one kind of love story.
"Love stories can take shape in a multitude of ways, and just because one is different doesn't make it deficient."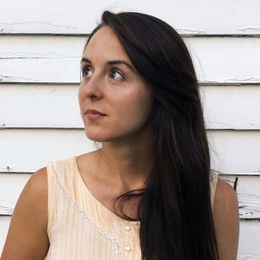 Kelsey Yandura
is a freelance writer, editor and journalist based out of wherever the nearest library is (usually Denver).