Tactics for Battling Your Best Friend's Boo
How you approach the confrontation makes a huge difference.
by
Kyndall Cunningham
You know how to argue with your best friend. You may have even mastered it.
You know how to talk to them and how to provoke them. You've even learned how to compromise with them.
But what about arguing with your best friend's significant other? That's uncharted territory.
Clashing with your best friend's partner feels uncomfortable for so many reasons. Arguing with someone who doesn't mean that much to you but means a lot to someone you care about requires you to walk a fine line in terms of how you express your frustration.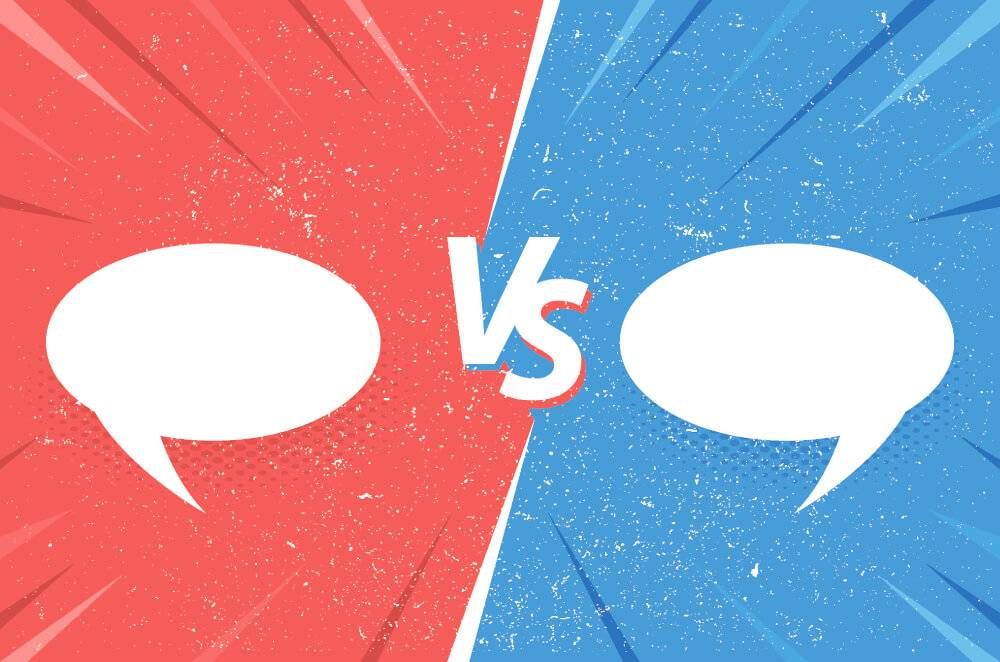 These kinds of arguments can also cause collateral damage to your friendship if it feels like your friend is taking sides, or empathizing with their partner more than you.
But according to psychologist Dr. Kelly Parsons, how you approach the confrontation makes a huge difference.
Positive conflict
"The foundation of any healthy friendship or relationship is communication," said Parsons.
"Confrontation does not have to be a bad thing, as it allows for individuals to express deep feelings and have a meaningful conversation about something that is important to one or both of them."
Working through conflict can make your friendships and romantic relationships better.
In an article for Psychology Today, Jennifer A. Samp, a professor of communication studies at the University of Georgia, reframed an argument as "an event that can help your relationship evolve and grow and help you get to know your partner better" and "yourself." In a 2012 study by VitalSmarts, researchers found that couples who embrace conflict are 10 times happier than couples who don't voice their problems.
[ICYMI: Are You the Toxic One in Your Relationship?]
Your relationship with your best friend's partner isn't as intimate as the ones mentioned in these studies, but Parsons said the benefits still apply.
If handled in a healthy, respectful way, confrontation lets you set emotional boundaries with one another to avoid conflict in the future. So try not to brace yourself for the worse.
Three's a crowd
"This can get tricky with a third party involved, as you are now balancing the thoughts, feelings, and actions of two people instead of one," Parsons said.
Before you start to hash out any conflict, figure out the best way to communicate the problem. Should you do it through your best friend? Over the phone or in person?
The one time I experienced conflict with my best friend's partner, I made two mistakes in this area.
First, I had the entire argument over text message with my best friend and her partner sporadically chiming in. As a journalist, I feel much more articulate when I'm writing my feelings down than expressing them vocally. But it's important to consider how other people communicate best as well.
Secondly, I expressed my frustration mostly to my friend instead of her partner, which made a conflict originally between two people between three.
[Read: How to De-Escalate Conflict in Any Situation]
Different ways of communicating work for different people. But psychologist Dr. Janan Broadbent suggests asking your friend if you can settle the issue directly with their partner. This reduces your risk of being misinterpreted but also shows you respect boundaries by seeking permission.
"If [the confrontation] happened with him/her present, I would ask my friend if it's okay to reach out separately and follow that lead," said Broadbent.
"That conveys respect to the friend who, I would guess, would be uncomfortable with the existing situation."
Broadbent also warned against going behind your friend's back to address an issue with their partner.
"If the confrontation has taken place without the friend there and if you go to the person directly, you risk the friend finding out and seeing things going on behind her/his back, [which is] not good for the friendship," Broadbent said.
Manage expectations
"Although it can be hurtful, it's best to respect that your friend may take their partner's side or may not take any side during an argument between two people that they care about," Parsons said.
It's natural to expect your best friend to side with you in this type of confrontation, especially if you've known them longer than they've known their partner. But assuming you have more importance in your friend's life than their partner can lead to disappointment.
"Relationships cannot simply be defined by length of time," Parsons said.
---
"The type of relationship one has with their friends is drastically different than the type they have with their romantic partner. It's like comparing apples and oranges."
Of course, there are scenarios in which your best friend's partner's behavior could be undeniably wrong and unacceptable, like if they insult you or cross physical boundaries. If that happens, you should expect your best friend to empathize with you and hold their partner accountable for their behavior.
Headspace
All in all, Parsons said the best safeguard is to make sure you are in a good place mentally and emotionally to address the conflict.
"To avoid an issue spreading to your friendship, make sure to address important conflicts as soon as you are able to communicate effectively," Parsons said.
"Take the space and time you need in order to ensure that you and the other parties involved are not too heated to maintain your cool."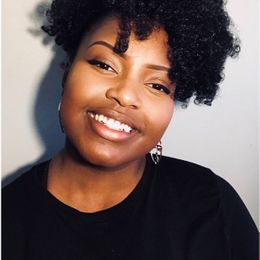 Kyndall Cunningham
is a freelance writer from Baltimore. She writes on a range of topics including film and television.